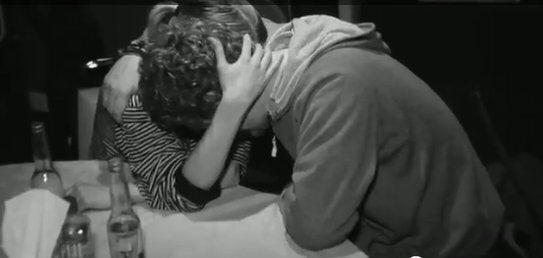 Fans of Glen Hansard and Markéta Irglová, stars and star-crossed lovers of the hit indie musical film "Once," might know that the Academy-Award winning couple embarked on a real life romance during the original promotional tour for that film. He was pushing 40 and she was barely out of her teenage years, but the two created some beautiful music together, starting up a band, The Swell Season, and touring all over the world.
At the same time, three filmmakers -- Nick August-Perna, Chris Dapkins and Carlo Mirabella-Davis -- were documenting the rising success of the two musicians, as well as chronicling their love story, which unfortunately came unraveled.
"The Swell Season" doc premiered at the Tribeca Film Festival back in June. The Hollywood Reporter called it "a bruised-but-sweet flip side to Once's dreamy love song," and IndieWire said it contains "remarkable scenes of vulnerability," and the result is "charming and polished."
Check out the trailer below:
Popular in the Community