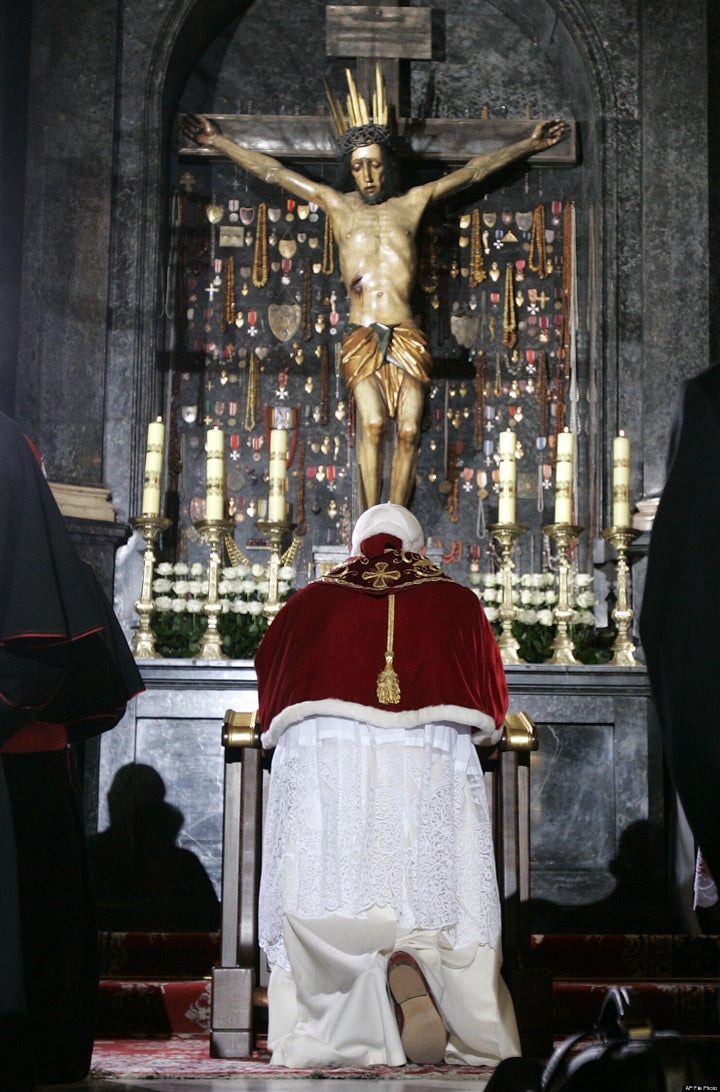 The small town of Swiebodzin, Poland has set their eyes heavenward, looking to build one of the world's highest statues of Jesus.
The body of the statue is 33 meters high, one for each year Jesus was alive, while a crown perched on his head measures three additional meters. The statue as a whole, which will reach 118 feet, is causing divisions within the community, reports the Guardian. When a crane attempting to place the statue's head collapsed and the falling head crushed a builder's foot, deriders called it a sign from God. (Scroll down for video)
The 21,000 person town near the German border is hoping that the statue, in addition to showing religious piety, will be a huge tourist draw, according to the Telegraph. According to that report, a local official told a Polish magazine:
If we had opened a racetrack or a golf course here, tourists would have come only for the season. But with a statue of Jesus the season will last the whole year.
Brazil's famed Christ the Redeemer statue measures a mere 98 feet, according to the Guardian. By comparison, the Statue of Liberty tops 305 feet. The Redeemer statue is now considered one of the new seven wonders of the world, although it is not as tall as rival Cristo de la Concordia, the less-well-known if still popular massive Christ statue in Bolivia.
Builders are waiting for a larger crane to install the head and complete construction, reports the UPI. A completion date has not yet been set.
WATCH scenes from the construction:
Related
Popular in the Community