When Westinghouse Electric told U.S. women, "We can do it!," to boost worker morale in 1943, we're pretty sure they didn't have household chores in mind. But now, Swiffer is appropriating the famous symbol of female economic power in an ad campaign to sell their cleaning products.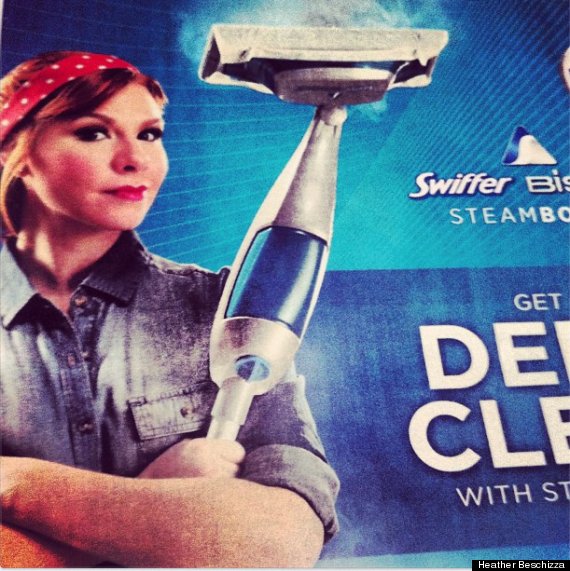 Next time you want to market to women, be a little more creative and a little less insulting, Swiffer. You can do it!
UPDATE: 6/3 6:29 p.m. -- We received an email from a Swiffer spokesperson with the following note:
We are aware of the concerns regarding an image in a Swiffer ad. Our core purpose is to make cleaning easier for all consumers, regardless of who is behind the handle of our products. It was not our intention to offend any group with the image, and we are working to make changes to where it is used as quickly as possible.
Related
Before You Go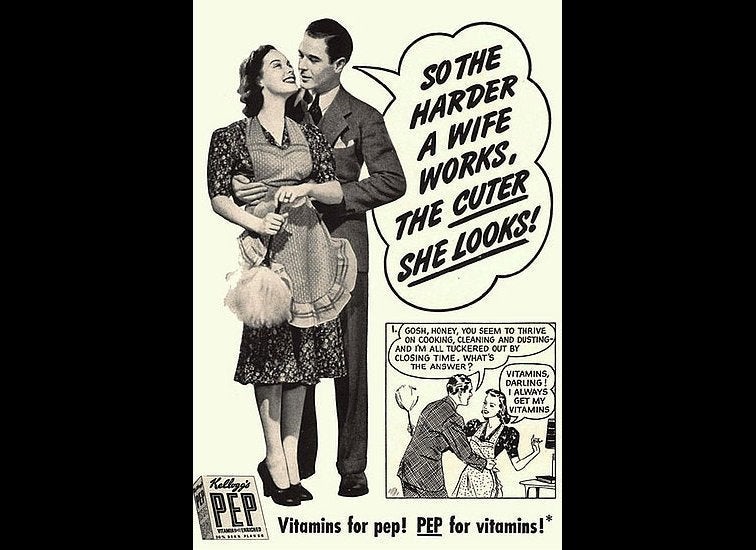 Sexist Vintage Ads
Popular in the Community