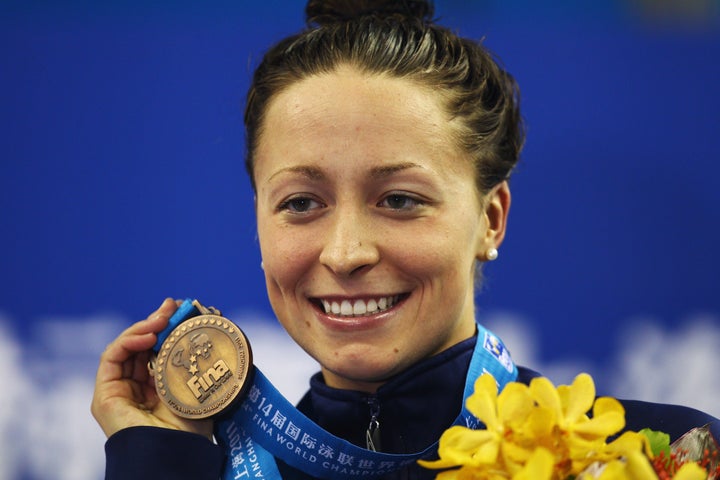 Former Olympic swimmer Ariana Kukors says she was 13 years old when her coach, Sean Hutchison, began grooming her for a sexually abusive relationship. She says they often met for coffee and he texted her constantly, sometimes asking her sexually suggestive questions.
By the time she was 16, Kukors says the relationship turned sexual. She says Hutchison often had her sit on his lap and, later, progressed to kissing her in elevators and touching her over her clothes. 
"I'd never been physical with anyone before but I now found myself alone with him, engaging in sexual acts and trying to hide my embarrassment when he sat in the women's locker room and watched me shower," Kukors recently wrote on her website after going public with her allegations against Hutchison. "But he said he loved me, and I thought he held the keys to my future ― not just to my swimming career, but to my whole life." 
Kukors wrote that it was the beginning of "an extensive, abusive, and incredibly manipulative relationship" that lasted until she was 24 years old. 
"I think back on those times now, tearfully asking why no one helped me, why no one stepped in to save me from this monster. It's still hard to comprehend, but Sean had perfected the art of grooming; I wasn't even aware I needed saving," she wrote. "And as long as I swam fast, it seemed easy enough for the organizations that have masterfully buried these tragedies for years, to once again brush off the rumors [of our relationship]." 
Hutchison has denied all allegations, writing in a statement that "at no time did I ever abuse Ariana Kukors or do anything with her that was not consensual."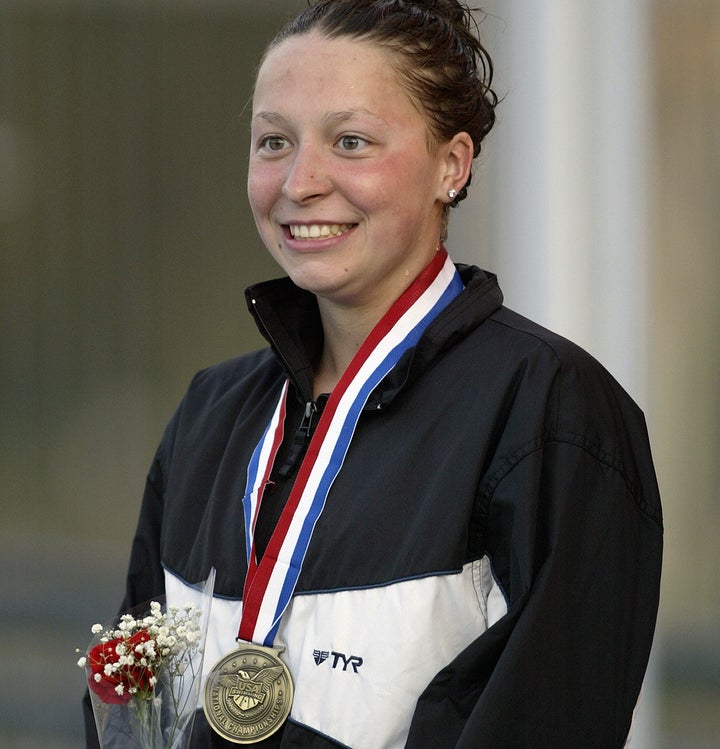 Now, at 28, Kukors is ready to take on USA Swimming and other institutions she says enabled Hutchison for so long.  
"I'm trying to process all this information, and I think I really just want to start asking questions," Kukors told HuffPost. "What signs were missed? How can we change the environment that really enabled this to occur? How did we miss these things for so long? How can we raise awareness?"
Kukors' experience aligns with a recent report from the Southern California News Group that found that USA Swimming ignored or covered up hundreds of sexual abuse cases over the course of a few decades. Insiders told SCNG that it's somewhat common for coaches to have sexual relationships with their athletes, leading some to marry the swimmers they once coached. 
Her accusation also comes on the heels of the recent USA Gymnastics sexual abuse scandal involving former team doctor and convicted pedophile Larry Nassar, and similarly argues that people in power only cared about winning and safeguarding the sport's image, thus protecting and enabling an abuser. 
Kukors spoke to HuffPost about what it's been like to come forward with her story and the next steps in her fight against sexual abuse. 
What has it been like to come forward with your story?
I didn't realize until I hit "send" and we posted my story that every single word was therapy for me. My therapist has been asking me for months to start writing, and it was amazing what happened when I finally just sat down and let everything flow out onto the paper. The wave of emotions that I've gone through since then have been a lot ― in some ways, I've never felt more empowered and supported, and in other ways, I've never felt more vulnerable in my entire life, just spilling the darkest parts of myself in public.
I told myself if I'm going to go public with this, if I'm going to share, I have to go all in. I don't even know what that looks like still. There's no handbook to really understand how to do all of this. 
I think my biggest thing right now is to just honor the truth of where I'm at. I keep telling people, I'm like, "I'm taking my life minute by minute right now." Today, this morning, I got up and I went to a yoga class. I was so proud of myself for doing that because I've not been able to work out in few weeks. As silly as that sounds, but just being able to honor my truths and understand where I'm at with that process.
In some ways I've never felt more empowered and supported, and in other ways, I've never felt more vulnerable in my entire life.

Ariana Kukors
What do you hope people take away from your story?
The next phase is to really talk about grooming and talk about these sexual predators, and hopefully open up dialogue. My hope is to start to have conversations about how can we spot these signs of grooming, these signs of sexual abuse, before it's too late.
I've received so many messages from parents who say we've talked about so many different things with their children, but this creates a whole new set of dialogue to understand what interactions are like between kids and adult figures in their life. What happens when somebody that you trust and that everyone in your family, in your community, trusts ― and that person betrays your trust right under your watch?
In my story, I wrote about Sean's handshakes, how he made every athlete shake his hand after practice, and how that was part of his grooming process. I think a lot of people have been like, "Wait, handshakes are bad?" The thing I want to clarify is a handshake isn't bad, but it's the repetition of that when the person on the other end of the handshake is a predator, and they're trying to gain your trust. They're trying to make sure they're looking at you in the eye, and you're becoming even more comfortable with that interaction. My point in saying that is just to be able to be aware of everything and how these simple daily gestures can be abused and taken advantage of. I think it's important to know.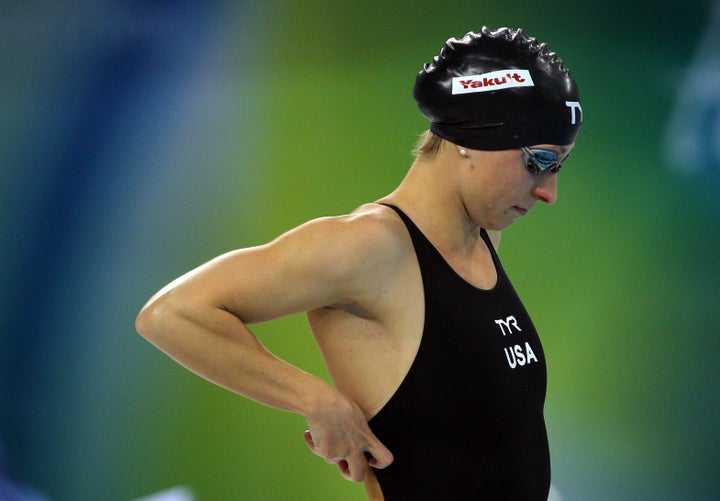 It was inspiring in so many ways to see. I could not take my eyes off the victim impact statements. I would just watch them hour by hour and was inspired; I was horrified and saddened beyond belief. But also, to watch these women stare at their abuser and speak their truth in their loudest voice for me was so important in every way. It continues to remind not only me, but so many others that it doesn't matter what part of the journey you're on. When you're ready, you will be heard. You will have a voice. It doesn't matter what part of the path you're on, or what your name is.
Every single person has a story. Every single person has a voice, and through all of this, just watching them and just as a fellow abuse survivor, I'm just hoping that that was such a huge part of their healing process, because at the end of the day, that's all we can hope for.
Nassar was a well-liked, respected and powerful figure within the gymnastics community. From what I've read, so was Hutchison. Do you think there are any similarities between your story and the stories of the Nassar survivors?
I don't know if I can answer that specifically, other than when you have somebody who's in place of power, my whole family respected Sean. My parents respected Sean and thought highly of him, and so, to have somebody like that who has worked with you from a young age, they program you and manipulate and control you in every way.
Not only was my personal life tied up with Sean, but my swimming career was, too. Looking back now, it's been an incredibly hard process to try to unravel my swimming career from this man who controlled and programmed me.
The common thread that I keep seeing is somebody who is in power or the child looks up to. That's why I think that one of my biggest hopes in this is just to create more dialogue. I've had so many parents who reached out, and I hope that parents continue to have dialogue with each other, that they're watching what's going on in the pool deck or the practice fields and talking to each other.
There's so many times that I was in a hotel room by myself with Sean, just me and him behind a closed door. People knew this. The conversation was, "Ari's the favorite," or "Ari's on the path to the Olympics." My answer to that is let's create dialogue, because at no point is that ever acceptable, no matter what part of your journey you're on.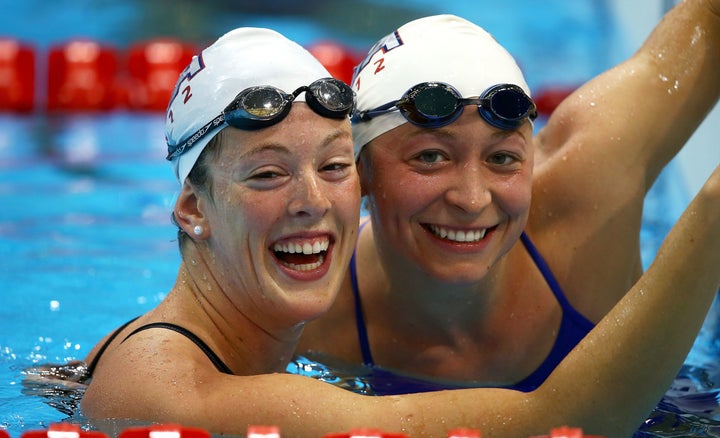 Have you been watching the Winter Olympics?
Yea, I've been able to tune into some of the events. I love ice dancing. That's one of my favorites.
We've heard about the systemic problem of sexual abuse in a lot of Olympic sports, ones where kids start at a young age and basically give up their childhoods to become elite athletes. What has it been like, as a survivor, watching the Winter Olympics now?
I was watching ice dancing last night, and I'm so in awe of them. I have so much respect for these people who have sacrificed so much. Obviously, a thing like the Olympics is so close to my heart, but I think the same could be said for every industry where you have to sacrifice a lot.
My husband and I love to take in great music, and so I go to a concert, and I watch the pianist. I'm like, "Oh my gosh, the dedication that that person has had towards their craft." Or a lot of the work that I've done in the last few years have been with high-level executives in corporations. I watch that, and I'm like, "Gosh, the sacrifice that they've made to really sharpen their tool."
Then I look at so much that's going on in the acting world today. I think the same could be said there, too. I have deep respect for people who are pushing the line day after day.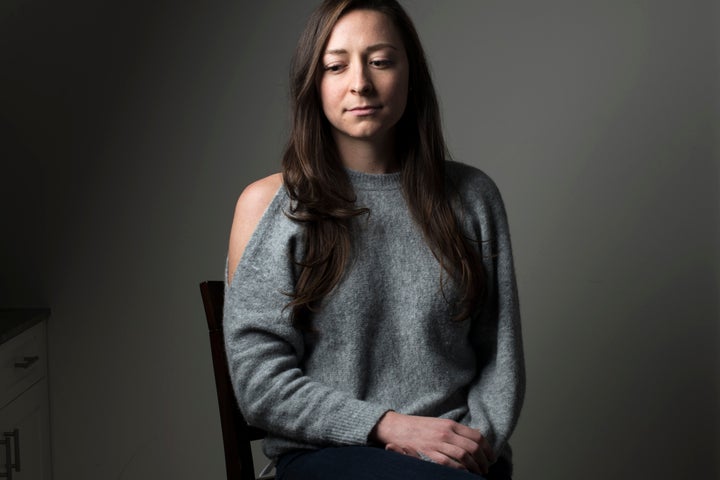 If you could say one thing to survivors of sexual assault who haven't been able to speak out or are still struggling, what would it be?
I would tell them to hold onto their truth. And if they're not at the place where they're ready to vocalize it, I would just tell them that I see you, I feel you. I'm holding a space for you in my heart or in the public space. I've just found in the last week and a half that the next step in my healing was acknowledging what happened to me publicly, but I also have to pay respect to the fact that every single person is on their own journey.
When you come forward with your story, you want others to also speak up and validate your experience and Sean's behavior. I've had so many people who have reached out privately, and the thing that I've really come to understand and respect is that every single person is on their own path of understanding.
I knew that I had to acknowledge what happened to me. I think the thing that I want people to know is that I am rooting for them so hard, and I'm lovingly holding a space of support and strength.
That's the most important thing ― to respect the journey that you're on, and show yourself some love if you can. I know how hard this is. I know how vulnerable you have to be. Just hold onto your truth with all your might.
This interview has been edited for clarity and length.
Calling all HuffPost superfans!
Sign up for membership to become a founding member and help shape HuffPost's next chapter