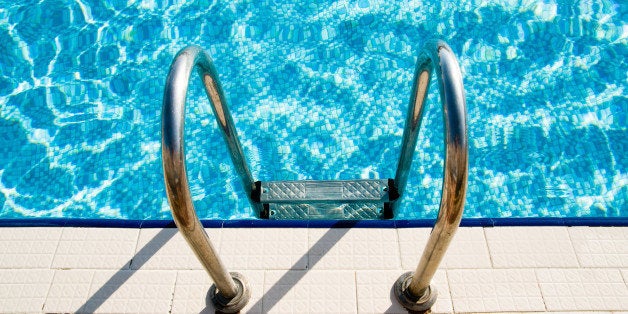 (Repeats to add PIX slug to indicate photos available)
NEW YORK, May 29 (Reuters) - A U.S. Navy SEAL hopeful and his friend, an off-duty lifeguard, were barreling through underwater drills in a pool just 3.5 feet (1 meter) deep. No one realized anything was wrong until their limp, unconscious bodies were noticed beneath the surface.
This summer, nearly four years after those deaths in a Staten Island pool raised alarms about a little known hazard called shallow-water blackout or hypoxic blackout, New York City is putting up warning signs at all public pools prohibiting prolonged breath holding.
It is part of a movement to raise awareness of the peril that has killed accomplished swimmers and to stop it by banning lengthy breath holding in the nation's estimated 300,000 public pools.
Shallow-water blackout occurs when a person tries to swim underwater for an extraordinarily long time, typically to build endurance. Swimmers often start by taking multiple deep breaths to go a longer distance underwater, causing their blood levels of carbon dioxide to plunge. Once underwater, carbon dioxide levels fail to rise quickly enough to signal the brain to breathe, oxygen levels fall rapidly, and the swimmer faints underwater and drowns.
"Because the swimmer has a low oxygen level at the time of the fainting, brain damage occurs within a couple of minutes, and death is very likely," a doctor warns in a recent public service announcement. Afterward, Olympic Gold Medalist Michael Phelps urges coaches to end the risky swim team tradition of marathon breath-holding workouts.
New York City and Santa Barbara, California are among the first U.S. cities to outlaw long breath holding in public pools.
The hazard recently drew a national spotlight when the U.S. Centers for Disease Control and Prevention on May 22 published a New York City Health Department study on "dangerous underwater breath-holding behaviors." The study said New York City's ban on long breath holding, passed with little fanfare in 2013 after the Staten Island deaths, could serve as a model for other cities.
Santa Barbara intensified enforcement efforts of its existing ban after the 2014 death of college water polo player Nick Johnson, 19. The city has overhauled lifeguard training and posted bright yellow signs warning against the forbidden behavior.

The push to ban breath holding is largely driven by families who lost loved ones and were stunned to learn about the deadly phenomenon still unknown to many lifeguards, swim coaches and even coroners.
"I'm a doctor and I never heard of shallow water blackout," said Dr. Rhonda Milner, a retired radiologist. She founded Shallow Water Blackout Prevention to raise awareness following the 2011 death of her 25-year-old son in their backyard pool in Atlanta while breath holding to train for spear fishing.
There are no nationwide statistics on fatalities from shallow-water blackout. But in New York state alone, four people aged 17 to 22 and "known to be advanced to expert swimmers" died in breath holding incidents from 1988 to 2011, according to the New York City health department study.
Three deaths that were likely shallow water blackout were recorded between 2008 and 2014 in pools insured by The Redwoods Group, which covers about half of the YMCAs in the U.S., said company spokesman Gareth Hedges. All three had a military connection, including a Navy SEAL hopeful who died on New York's Long Island in 2008, a veteran who was also a triathlete who died in Maine in 2011 and a third case in the U.S. Southeast, he said.
Meanwhile, a Naval investigation is underway into the April deaths of two SEALS while training in a swimming pool at a Virginia military base, said Lieutenant David Lloyd, a Navy spokesman.
Critics say the bans won't work because it is virtually impossible for lifeguards in busy public pools to detect such subtle but potentially fatal behavior.
But Santa Barbara lifeguards twice in the past year have stopped the behavior, said Rich Hanna, manager of Santa Barbara's Parks and Recreation Department.
"It's difficult, but lifeguards have a better chance at preventing it than finding it after it happens," Redwoods' Hedges said. "Drowning victims don't yell for help, they don't splash, they don't look like they do on TV. They just kind of silently slip underwater." (Reporting by Barbara Goldberg; Editing by Scott Malone and David Gregorio)

Before You Go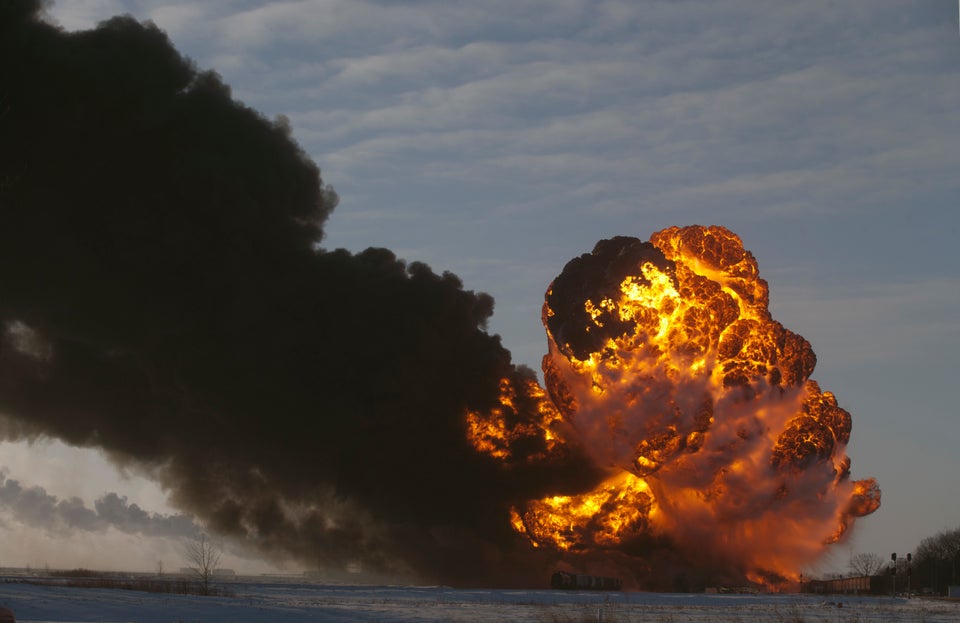 Dangerous Days
Popular in the Community