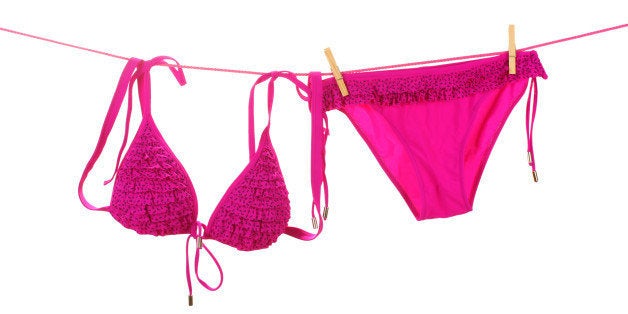 If you've had a pleasant swimsuit-shopping experience, consider yourself one of the few. The rest of us dread the entire process, whether it's in the store or shopping online. There's nothing like trying on a bathing suit to help remind you that the body parts you've kept covered for the past few months still exist and will soon be on display.
Unfortunately, bathing suits are a summer staple, which means nearly every woman has to endure the uncomfortable and emotional struggle of finding the best one for her body. Here are 14 of the very real struggles of swimsuit shopping:
1. When you first enter a store, there are too many styles to choose from.
How are you supposed to know what top looks best for your shape? Or if the one-piece will fit correctly?
2. And you try not to eat beforehand to avoid bloating.
Because you need to ~look your best~ when wearing a few inches of fabric.
3. If you're shopping online, you know the models are giving you unrealistic expectations of how the swimsuit will fit you.
Seriously, how does a model wearing an XS have a chest that size and behind that size?!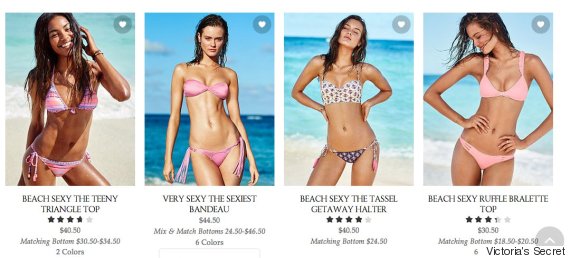 4. And the padding in the tops is always folded or misshapen.
Creating some very unwanted and unsightly bumps.
5. Seriously, does good lighting even exist in dressing rooms?
Fluorescent light bulbs wouldn't even do Gisele justice.
6. When the bottom fits and the top doesn't.
Definitely not trying to have a Coco Austin situation.
7. ...or the top fits and the bottom doesn't.
Saggy? *Sigh*
8. And then there's the always-changing length of one pieces.
Ladies with short and long torsos know the struggle well.
9. The awkward moment when the swimsuit doesn't fit and you need to grab another size ... but refuse to walk into around the store practically naked.
Nope, no thanks, don't think so.
10. When the sales associate asks to see the bathing suit on.
You'd rather live the remainder of your life in this dressing room.
11. When you look into the bottom and notice the paper sanitary liner.
And then think about all the other people who have tried the bathing suit on. Ew.
12. Attempting to conceal your underwear beneath the string of material around your waist.
But there's no way to truly hide it.
13. When you have to awkwardly move and jump around to make sure everything will "stay in place."
No one wants a wardrobe malfunction -- and the stakes are higher in a swimsuit.
14. Getting to the checkout counter and staring in disbelief at how such little fabric can cost so much money.
How can you justify spending that much when it's going to cover up 20 percent of your body?
Before You Go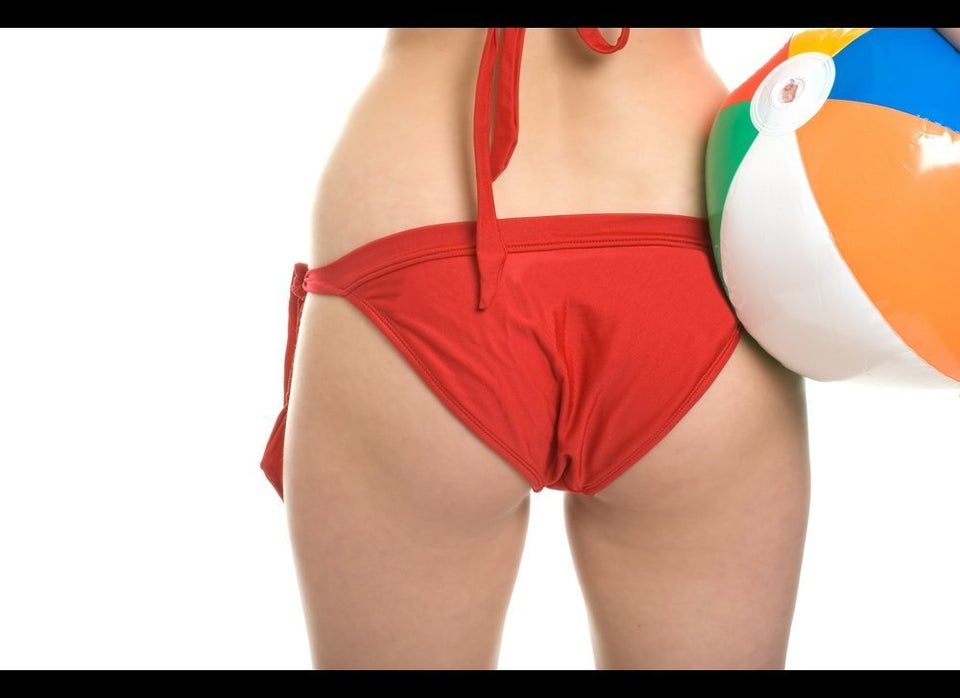 Tips To Find The Bathing Suit For Your Body