Okay ladies, it's the most dreaded time of the year again. No, not tax season, your gyno exam or your inlaws annual visit -- it's swimsuit season.
Swimwear shopping, similar to root canals and childbirth, elicit fear and anxiety in women around the globe. And after a season of hiding behind an oversized flannel, few things seem worse than donning a teeny weeny bikini. But since most of us will be headed out to the stores in the next few weeks to find a new bathing suit, we've provided 10 tips and tricks to make the process slightly less grueling.
Shave your legs before you head out. It will give you one less thing to feel self-conscious about.
A little fake tanner goes a long way. Not only will it give you a glow, but it can also help contour your body.
Just like dresses and pants, there are swimsuits that work best for certain body types. Learn what works for you. Trying to hide a tummy? Try a ruched one-piece. Want to enhance a small bust? Ruffles are your new BFF.
Know your size. Or least know that swimsuit sizes are very different than clothing sizes. It isn't unusual to have to size up -- don't let that discourage you.

Make sure your bathing suit fits. Don't be afraid to do some lunges or jumping jacks in the fitting room -- gaping bottoms are not an option.
Although there are great prices to be had at big box stores, small shops that specialize in swimwear are often your best bet. The salesclerks at these stores can suggest cuts and colors you may not have thought to try, but would work great on your figure. Spending a little more money in these stores can make you feel much more confident in your suit.
Don't compare yourself to others. When you see photos of models and celebrities in bikinis, remember: They were airbrushed.
Bring a friend along for a second opinion. And to dismiss your delusions.
Pick a time to shop when you feel most confident about yourself. That could be right after the gym, following a great presentation at work, or any other time when you're on a high.
And if all else fails...
Check out these confident and beautiful women: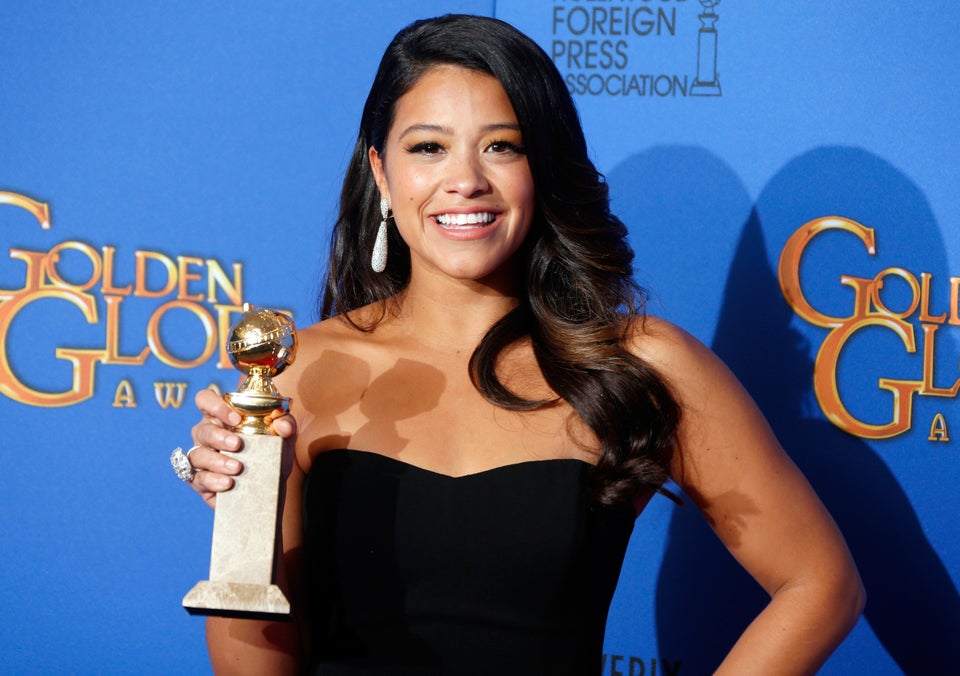 Meet Our Body Image Heroes