That, dear friends, is what people are calling The Swineapple, and it has taken over Pinterest this summer as one of the site's most shared recipes. Look at this thing: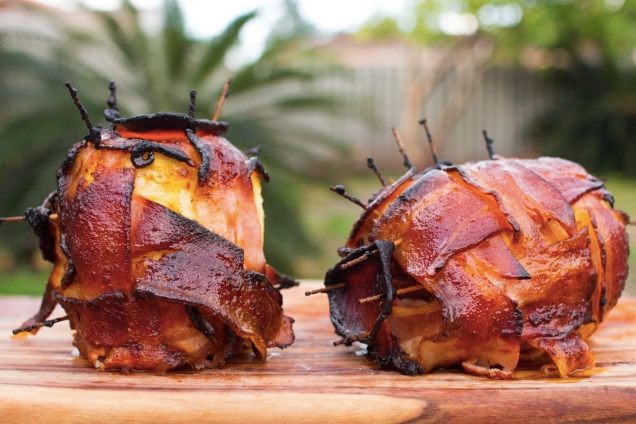 Pineapple has been in the spotlight recently, thanks to some controversy over whether we should be putting it on our pizza. But this monstrosity (or delight, depending on who you are) has caught us by surprise, with its odd turducken-like qualities.
We're not going to sugar coat it: The Swineapple requires some work. And once assembled, the recipe takes about an hour on a hot grill. But the end result, according to Gusface Grillah, makes for some of the best taco fillings.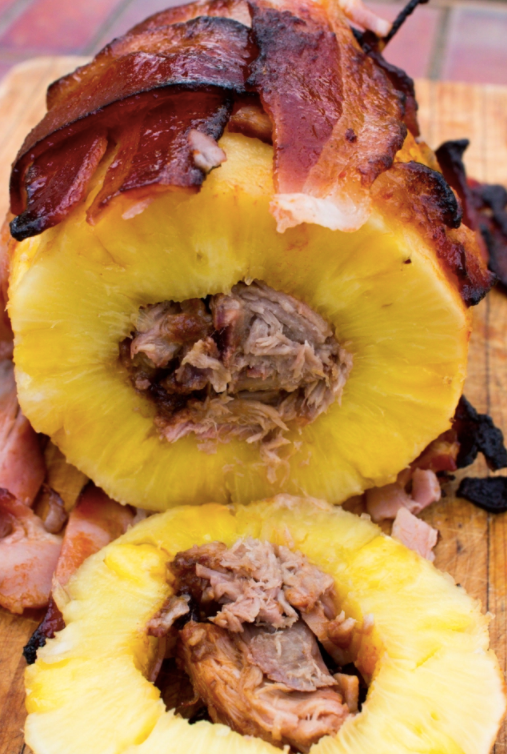 But seriously, who is making this thing? (Or at the very least, who is pinning it?)
We reached out to Pinterest for some insight on the pinning demographic. From We learned that while 68 percent of U.S. women ages 24-58 use Pinterest ― which is not a real surprise ― 40 percent of U.S. men account for new users. The social site is big with families, too. Seven-in-10 moms use Pinterest, and 1-in-3 dads.
And while it's safe to assume that not everyone who pins a Swineapple will actually make one, 79 percent of people who use Pinterest actually make food and ingredient purchases as a result of what they find on the site ... so you can bet some people will.
Popular in the Community