"The meaning of it all is that there is no meaning," said the golfer Walter Hagen in the movie, "The Legend of Bagger Vance." We quoted this line in our book, Prisoners of Our Thoughts, because we believe just the opposite: The meaning of it all is that life — all of life — is inherently meaningful. When we search out and discover the authentic meaning of our existence and our experiences, we learn that life doesn't just happen to us. We happen to life; and we make it meaningful. Indeed, meaning exists in each moment of life even, as the world-renowned psychiatrist and Holocaust survivor Dr. Viktor E. Frankl famously espoused, "in the most miserable situations and literally up to the last breadth of ourselves."
Those of you who are familiar The Legend of Bagger Vance — either because you have seen the 2000 film and/or read the 1995 book of the same title — realize that, contrary to the golfer Hagen's nihilistic remark, the story is grounded firmly in the human quest for meaning and its existential message extends far beyond the game of golf. Besides its feel good and mystical qualities, The Legend of Bagger Vance, in large part, comes down to learning how to live an authentic and meaningful life. In this connection, golf and life have a great deal in common!
I say this without the perceived benefit (or perhaps bias) of being an avid golfer. All of us are very accustomed, of course, to using sports metaphors as a way to capture the nuances of daily living. Sports-minded or not, everyone relies on such metaphors now and then. Yet there appears to be something very special about "golf" and what it mirrors about the human condition. Or maybe it's because I've come across a number of books and movies that view life through the lens of golf, in the same genre as The Legend of Bagger Vance. Whatever the reason, the link between golf and life has captured my fancy and encouraged me to look within, much like the ancient Greek sages encouraged us to "know thyself" so that we may set ourselves free. As singer/songwriter Rodney Crowell wisely advised in the lyrics to his song, Time to Go Inward: "Prison bars imagined are no less solid steel."
In his 1971 bestselling novel, Golf in the Kingdom, Michael Murphy, a co-founder of the Esalen Institute and a key figure in the human potential movement, explored the deeper meaning and metaphysical dimensions of golf. Much like the mystical caddy in The Legend of Bagger Vance, a young man (modeled on the author) stumbles upon a mysterious Zen Master-like golf pro, Shivas Irons, who over a 24-hour period teaches him important lessons about golf, spirituality, and the meaning of life. As a result, the young Murphy character experiences an unexpected personal transformation; he discovers his "inner body" and becomes aware that, metaphorically-speaking, there was already a perfect golf swing inside him.
In 2010, Golf in the Kingdom finally hit the big screen when a film version was produced. I am proud and honored to say that my dear friend, George Elias Stephanopoulos, an independent producer and entertainment lawyer with impressive credentials in the industry, executive produced this existential film. What is even more impressive is that George lives and works with meaning. Importantly, he not only has read Viktor Frankl's seminal book, Man's Search for Meaning, as well as our book on the human quest for meaning, Prisoners of Our Thoughts, but also consciously applies what he has read to all of the various projects, film or otherwise, in which he is involved.
Did I mention that George is of Greek heritage — very proud of it — and is a supporter of The OPA! Way, our Greek-inspired paradigm and award-winning book for living and working with meaning? This fact of birth, coupled with his own "mystical" experience producing Golf in the Kingdom, provides a meaningful segway to George's latest film project, a romantic sports comedy set on the island of Rhodes, Greece, called Swing Away.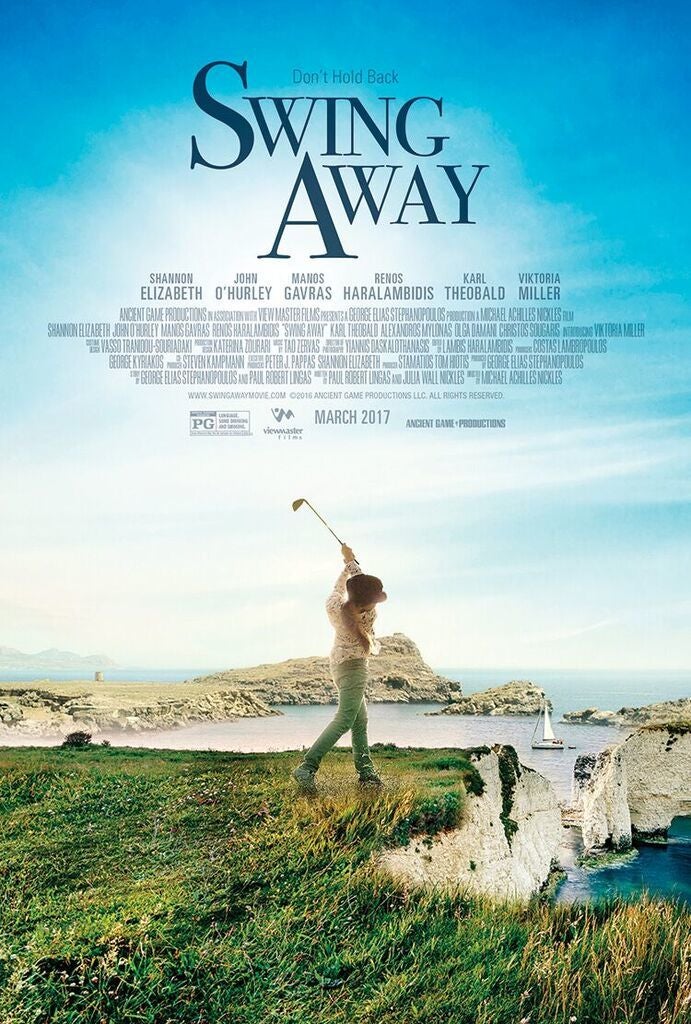 George co-wrote and served as a lead producer of Swing Away, which combines his passion for Greece, comedy (among his credits, George worked on Saturday Night Live spin-off movies Wayne's World, Wayne's World 2 and Coneheads), and sports (again, in this case the sport of golf). The idea of "Swing Away," George told me, comes from a golf term that means to hit the ball with ease and freedom. Not surprisingly, he emphasized that there is a deeper meaning behind the term:
"It also serves as a metaphor that expresses the idea that it's only in following the yearnings and dreams of one's true self or in rediscovering them that allows people, the universe, or even the golf gods in this case, to bring joy and unity into our lives. And it's only through comedy that this theme can be adequately expressed in a way that reminds each of us to let go of the things holding us back and 'swing away' in our own lives."
In brief, the film revolves around a Greek-American golf pro who gets suspended from the LPGA tour and escapes to the village of her Greek grandparents. Hoping to get away from what has become a disastrous career and get herself back on track, she meets an array of villagers and ends up trying to save a beautiful golf course on the island of Rhodes that is in jeopardy of being sold and developed in unacceptable ways. The story, of course, is much more complex due to its existential, humanistic message. Like the other films in its genre, Swing Away is not really a movie about golf per se. Rather, it is a movie about life, about experiencing the joy in living, regardless of one's personal circumstances, and about embracing all of life — the joys and sorrows, the ups and downs — with attitude (Note: this is an integral part of The OPA! Way paradigm for living with meaning).
When asked what he wanted audiences to get from watching Swing Away, George was quite clear: "I want audiences to be inspired, to laugh and to experience the joy in living life to its fullest. Of course, we want people to be entertained and have not only a wonderful movie going experience, but to come away with a greater understanding of Greece as a whole, as well as the unique spirit and passion of the Greek people. Most importantly, at the end of the day we want people to walk out of the theater feeling happy, inspired and free to live their dreams."
Indeed, it is wonderful to see my friend George living his dream and sharing it in the form of Swing Away with audiences around the world! Besides already receiving a positive reception at film festivals and private screenings, Swing Away has been garnering print, electronic, and social media attention, as well as increasing support from the broad-based Greek community, which includes Greeks, people of Greek heritage, and friends of Greece. The film is being showcased in select cities on an exclusive engagement basis with a follow-up theatrical release coming soon. Please refer to the Swing Away website for other film details, news, updates, and links to follow (and share) this inspirational, meaning-focused film on social media.
*In the spirit of full disclosure, the author served as a consulting producer on the Swing Away film project.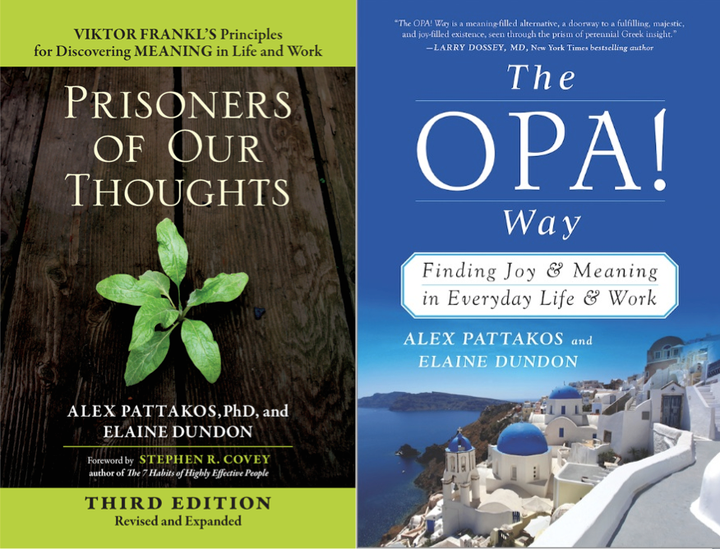 Related
Popular in the Community