Upon entering Swing, you become overwhelmed (in the good sense of the word) by the eclectic and gorgeous decor, clothing, smells and the contagious smile of Swing's owner, Helena Greene. Swing is a high-end concept shop in the heart of Harlem, housing up-and-coming, high-end designers from around the world. Adorned in furnishings found on Helena's travels, and local artistry lining the walls, everything in Swing has a story to tell. While Harlem may not necessarily be someone's first choice when opening a boutique, Helena shares with us why she chose this neighborhood, and why she's there to stay.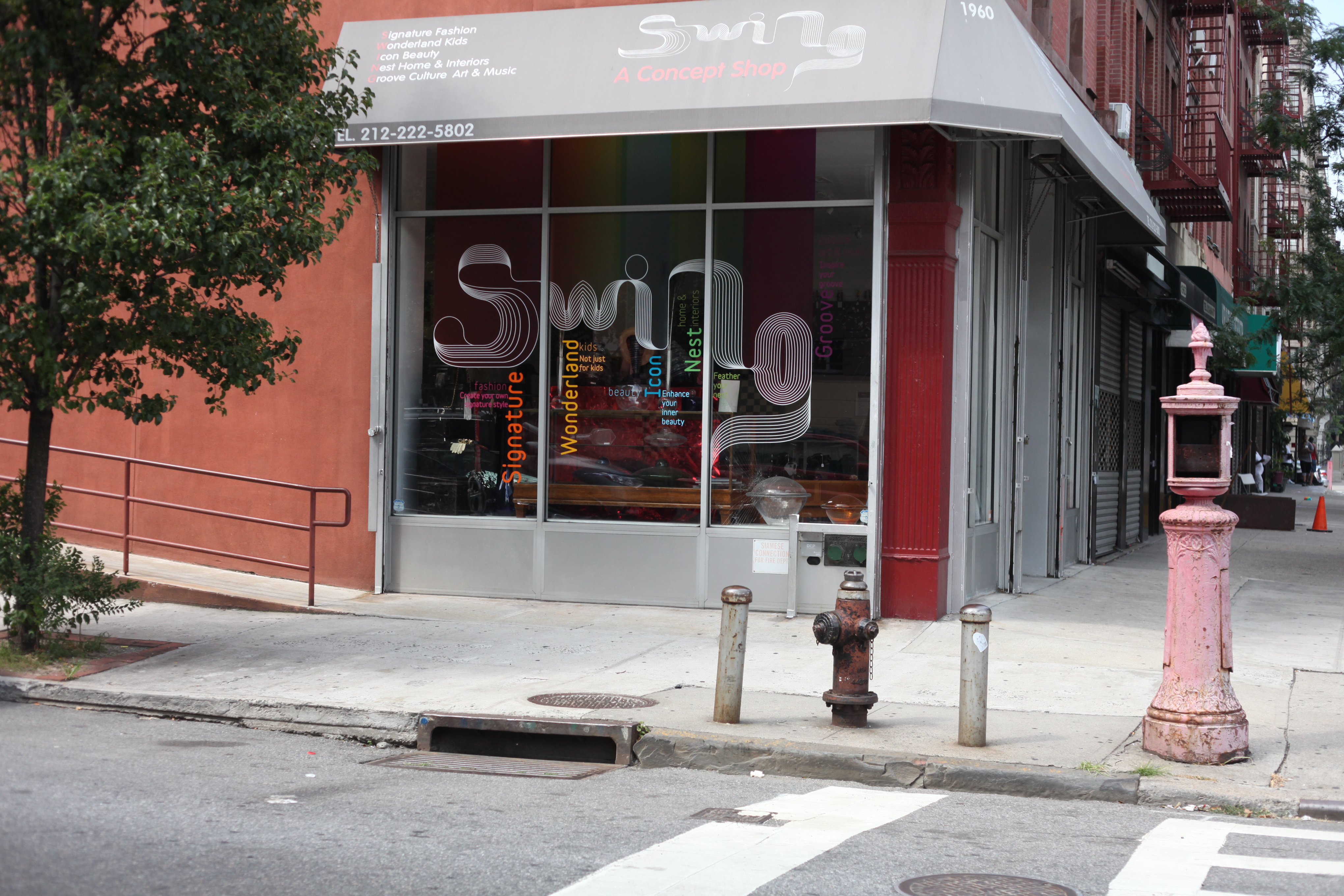 Can you give us a little bit of background on yourself and how Swing came to be?

Helena: I am actually a native New Yorker, I grew up here in the 1970's and 80's, in which is now Lincoln Center. I have seen Brooklyn, Soho and the Lower East Side come up, so I was not uncomfortable trying a new neighborhood. When I met my husband, I was living in London and we moved to Belgium, where he is from. Antwerp, Belgium, is a huge fashion city, but is like the size of Brooklyn and living there was incredibly inspiring. When we decided to have our first child, we moved back to New York and found a one-bedroom loft, right next to a little Belgian creperie on 17th St., but we wanted something bigger, so we began to look in Harlem. We thought it was very cool because the Dutch architecture reminded us so much of Antwerp. We found a whole house that was less expensive than what would have been our one-bedroom down on 17th, so we decided to go for it. We loved living here, but we were looking to bring services. I knew Harlem culture had affected fashion universally, so we wanted to give that a landing spot, and thus, the shop was born. I was traveling a lot at the time and just sought to bring the very best of what I found around the world, and devised a concept shop. We would have men's, women's and children's clothing and accessories. The best of the finds that I found from around the world: the best materials, best quality, the most interesting, most original.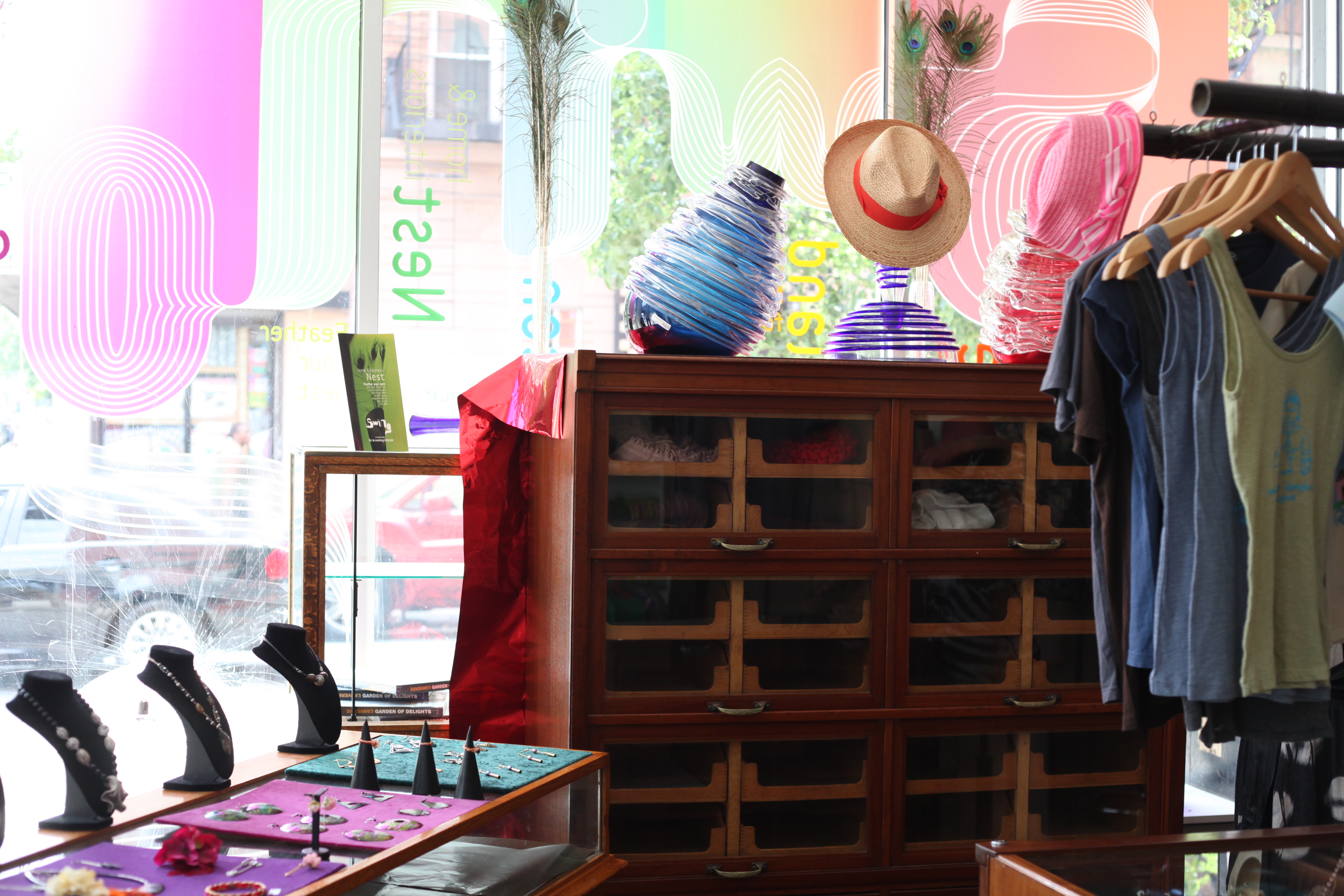 What makes you stay in Harlem?
Helena: It's so exciting to be a part of a burgeoning neighborhood that has all of these new and wonderful aspects, but also, such a cool and rich history. The last neighborhood that I lived in was Shoreditch, in London. It has had a complete turn around since the time that I lived there. I mean, now you couldn't buy a house there if you tried. All of my friends that are sort of trendsetters, looking for a cool neighborhood, now all live there and when I first moved to Shoreditch they would all say, "I'm not coming over there!". I really enjoy being apart of neighborhoods that I can watch change, shift and transform for the better. I think Harlem has the unique opportunity of blending a real interesting part of history, as well as, creating an amazing present and future. I stay for that! It's also such a cool part of New York City, it's two minutes from downtown, there are six parks around me , two swimming pools, that I'll acutally go in and there are trees here!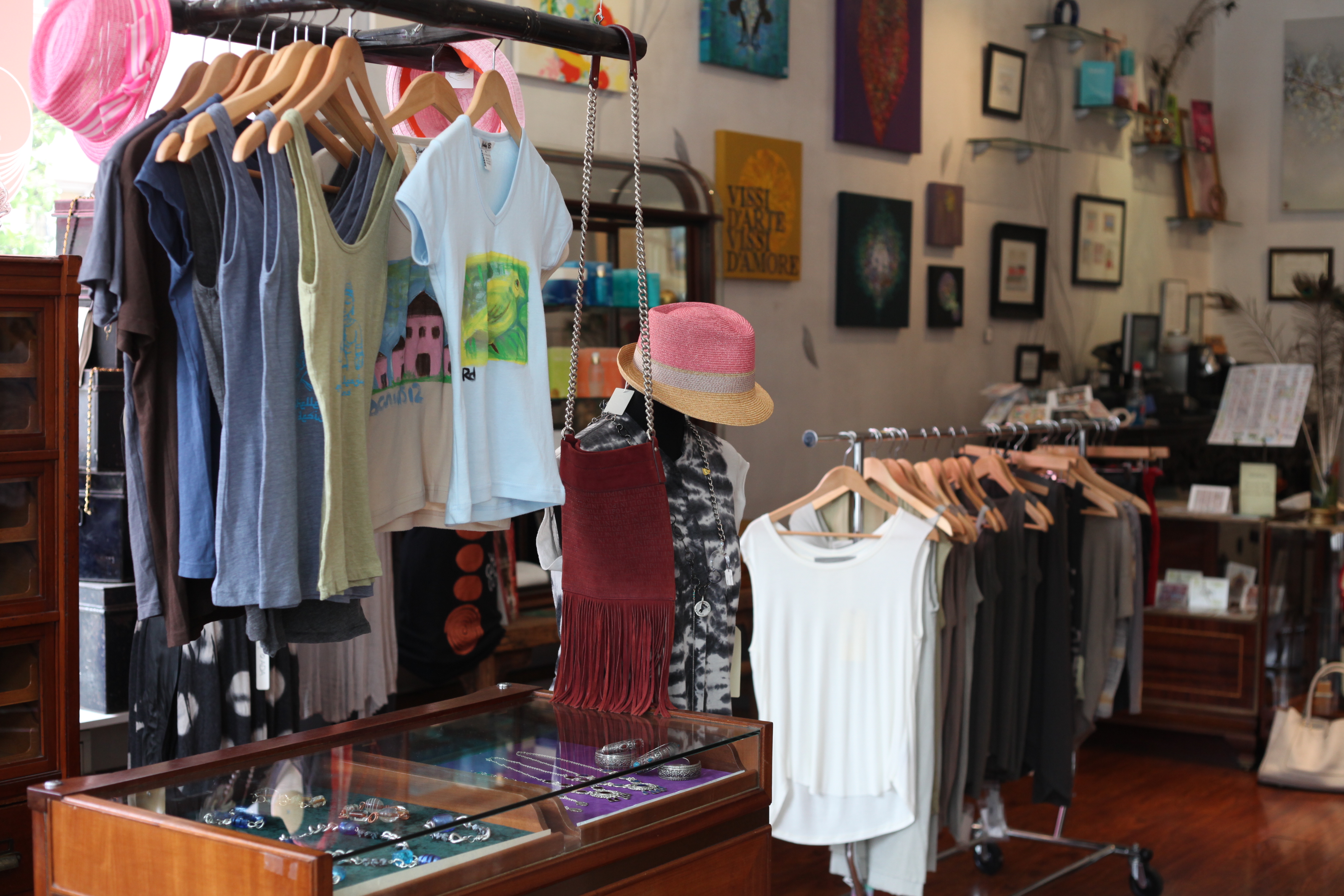 How do you hope to help transform Harlem?
Helena: We are very interested in not only bringing fashion here, but also the industry of fashion, the making and creating, the artisan craft that comes within that industry. So, we will be starting some sewing clinics here to create an environment of learning and education, for young people to have trades and skills, as well as for fun and even creating items for the shop.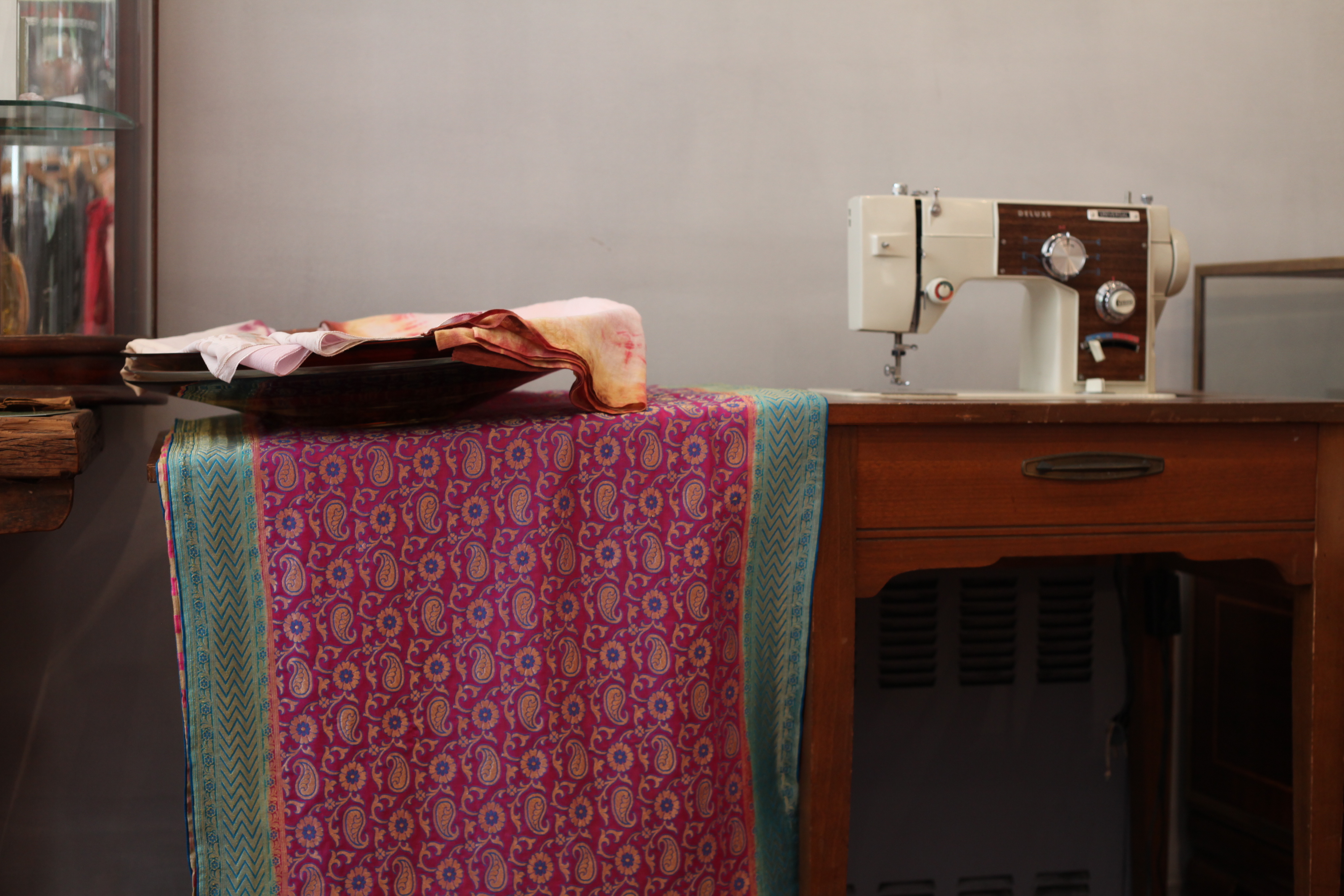 What do you want a Swing experience to be for a customer?
Helena: I think it's important to have the full experience. Shopping is so different now, everything we do is such a different experience. One of the things I find really grounding about Harlem is when I first moved here I was like "Wow, it's like 1976 here!" You come out of your door and everyone says Hi! The first couple of times I didn't really know how to respond. But, there's something so much more personal about that, and that's what we try to bring out, along with a real exchange, and an environment where all of the senses are intrigued.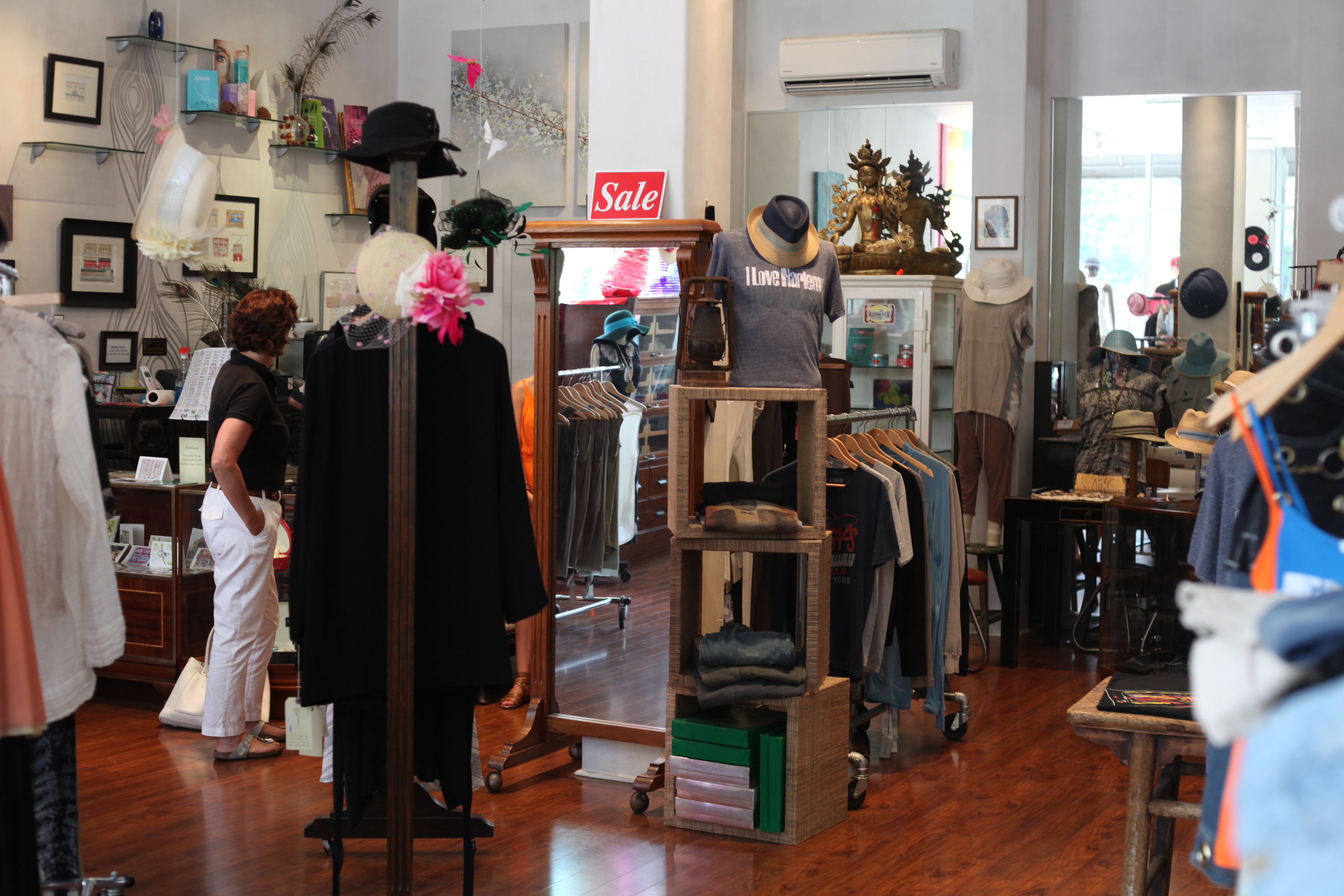 How would you describe your personal style and Harlem's personal style?
Helena:
On her personal style: I like to dress just like my one year old. (laughs) No, actually, I'm really into casual luxe. I like things that are made well. And I love things that are efficient and beautiful, if at all possible, with minimal maintenance. These days my personal style is to survive the weather and both of my kids. I feel like as a mom, business owner and woman, I am that much more reflective on so many women out there. I've noticed so many of us are wearing hats, which allows for a lot of creativity, and I'm drawn to express that creativity. There's so many things that I have to do, that I can wear a polka dot shirt, and that's a release of fun for me!
On Harlem's style: Really, what I love about Harlem's style, is it is incredibly individualistic. It's a real blend of urban efficient stuff, like flats and sneakers, but, it's also very classical and traditional, especially men, wearing suits or lots of accessories. They always have a nice hat, nice tie or nice scarf. I think that blend is really cool, it's honoring of themselves and the people they surround. It also may be involved with religion, like a Sunday here is amazing, you see so many people with incredible hats. But, I think people really pride themselves on showing "this is me, doing all of these things", there's an efficient way of "I've got to get downtown, got to pick up my kids, I have got to get to work. It's a nice cross between those things.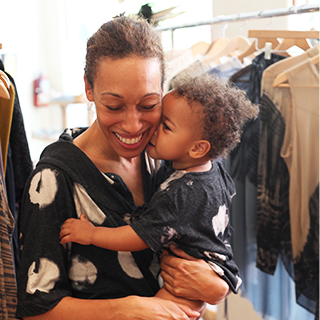 Where do you see Harlem, Swing, and yourself in five years?
Helena:
On Harlem: There's a Whole Foods coming on 123rd, so there goes the neighborhood (laughs). I often cite the example of when I was younger, I would hang out a lot on the Lower East Side, and there was a club we would go to, it was like us and the "super rats", and now there is a Whole Foods at that same point, if that gives any indication. I'm really hoping that the neighborhood will be that much more gentrified with many more families. Very family, but very international, a lot more of what is happening now. I hope it continues to expand. People are buying whole buildings now, and Columbia has also bought so much of it. They are hoping to build a new kind of Meatpacking District. I used to live in the Meatpacking District right before it turned over, and I think it's so cool that the designers came together and though "these are great spaces, we can fill them up with retail" and they made the community push towards that. And, I think that is what they are hoping to happen here.
On Swing: I originally had really wanted for Swing to eventually become a department store and a showroom, because we have been a bridge for a lot of European designers into the states. So, you'll see brands here and then a year later see them in Barneys. I love that, I love being able to find them and help them to find other places to be, and to get them established here, that excites me. So, if we could continue doing that. And, I'd love to be able to do things with the community here, in terms of having kids learn how to sew, and come into this industry and crank it up. The fashion industry is really struggling in NYC and this would be a great place to revamp it.
On Herself: I hope to be on vacation! No, we're here, were not going anywhere for a while. I hope to continue to travel, and continue to do this. I love this and have my own designs out at that point.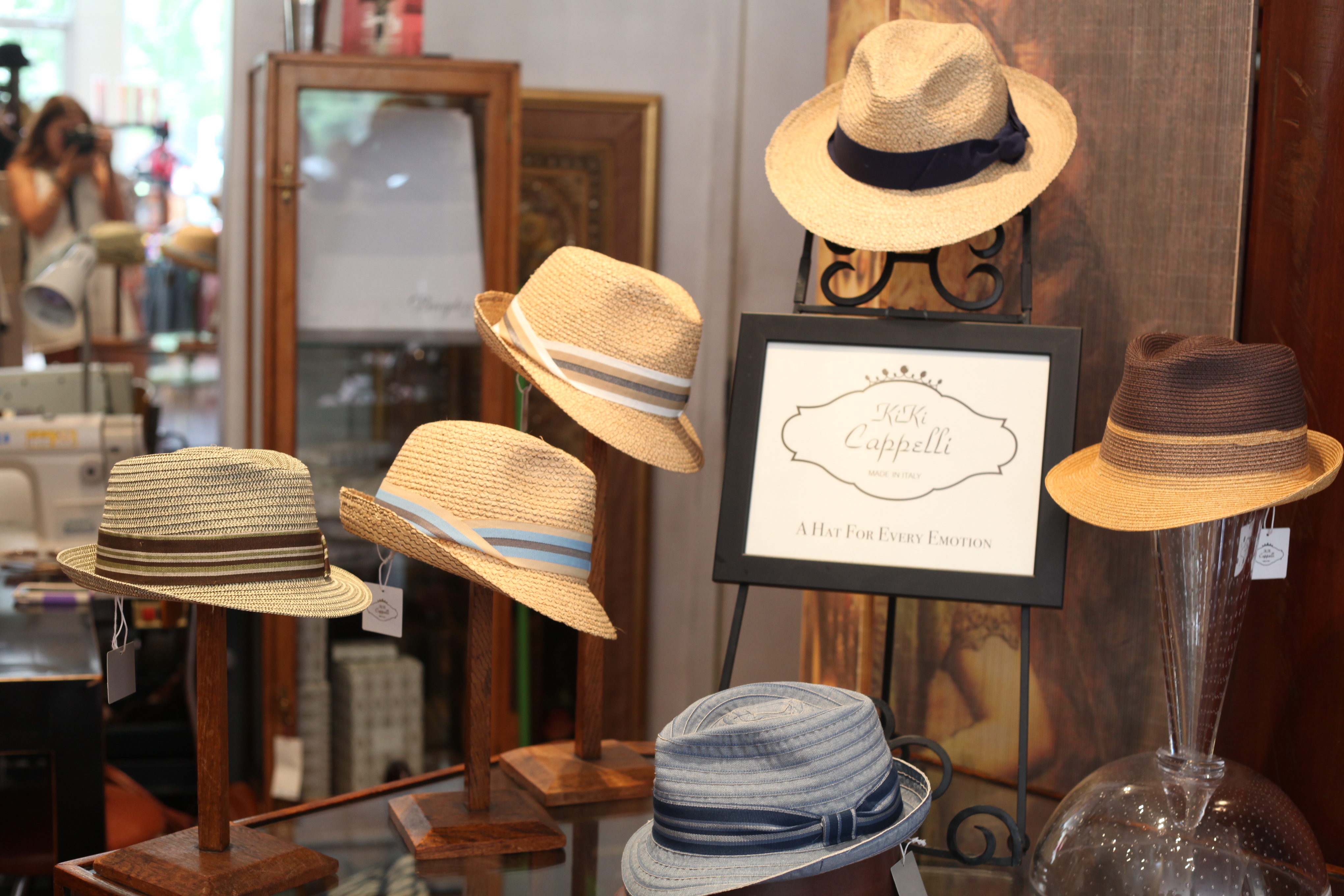 Helena: "Avant garde, eclectic fashion from international designers."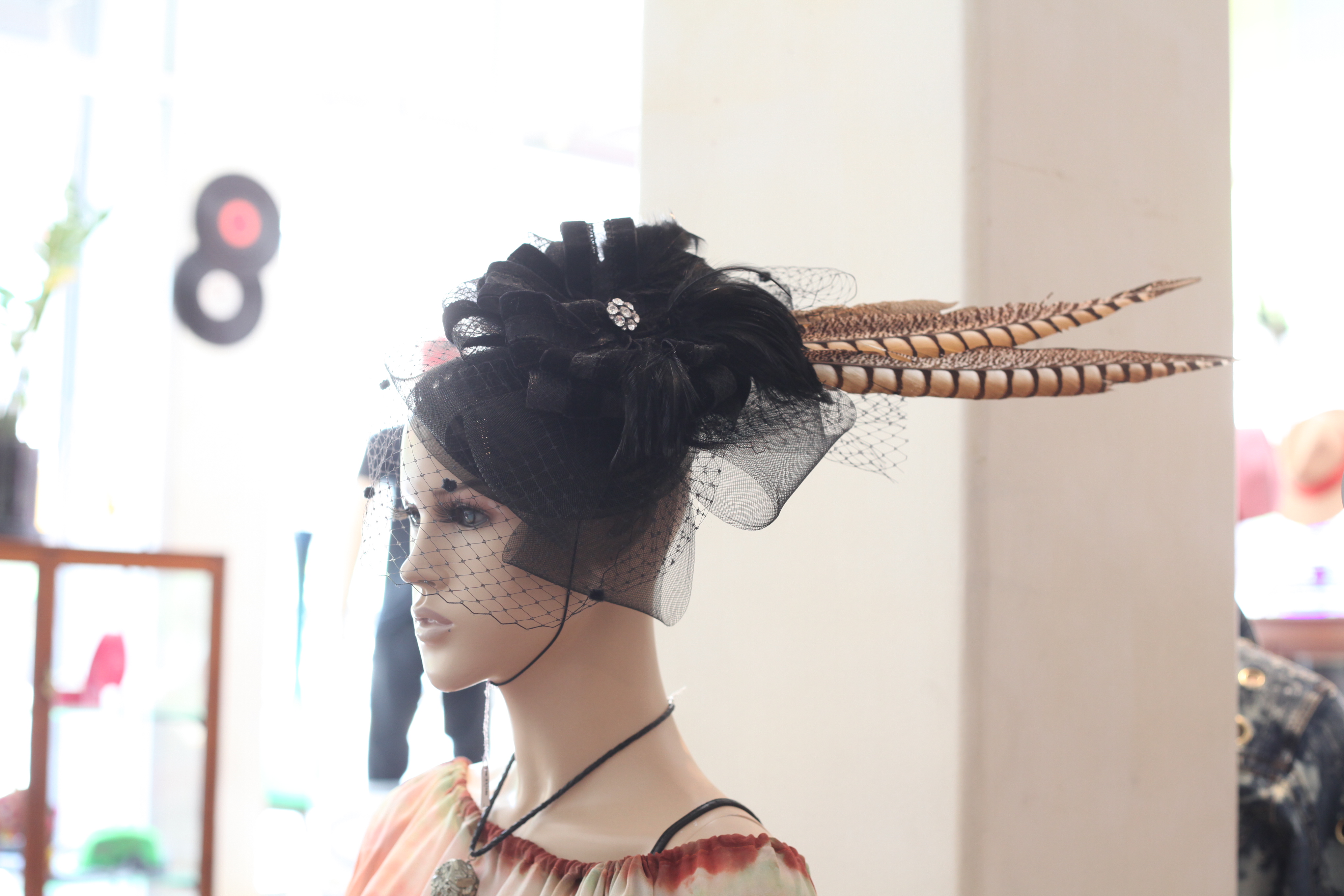 Next time you are in New York, take a trip uptown to visit this Harlem gem at,1960 Adam Clayton Powell Jr. Blvd., Harlem, New York or shop Swing's stunning looks, fabrics and designers from home at Shoptiques.com/boutiques/Swing, your online destination for boutiques from Paris to New York!