"Hello. I'm a polyamorous, bisexual woman who enjoys swinger parties."
This isn't the first thing I'll tell you if we meet, but depending on the circumstances that brought us together, and the kind of person you are, it may arise at some point.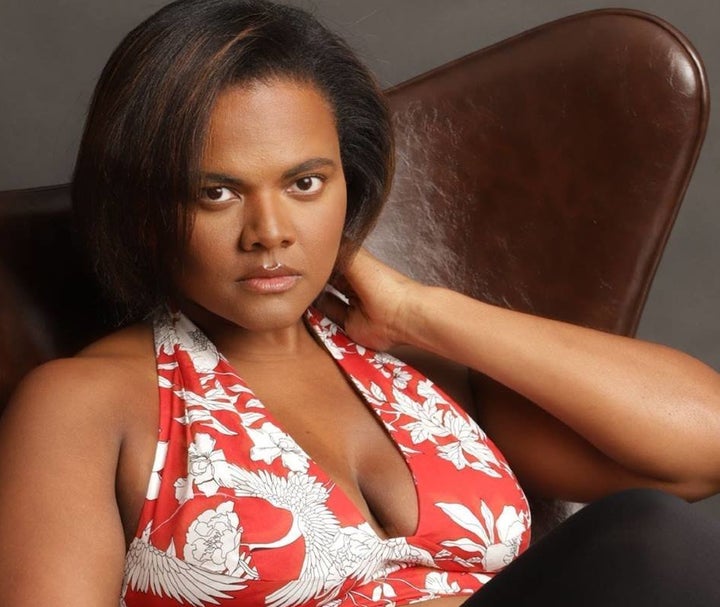 However, since we're not likely to be introduced face to face, I've decided to share what occurs within an exclusive swinger collective I've belonged to for the last four years. In doing this, I hope to de-stigmatize "the lifestyle," an umbrella term for non-vanilla activities enjoyed by consenting adults, and clarify misconceptions about those of us who relish walking on the wild side.
New York offers no shortage of options for adults seeking a departure from the routine, and my foray into the lifestyle started with a BDSM event in 2014. It wasn't billed as a sex party, but I was able to explore my dominant side by "pegging" ― or anally penetrating ― a man with a strap-on dildo.
I realized giving and receiving pleasure in front of an audience was appealing to me, and after doing an internet search for more ways to participate in the scene, I applied to a collective based in Brooklyn that holds monthly swinger parties.
Initially, my reservations outweighed my excitement. Would sex be mandatory? What was the dress code? Would the parties be the second coming of Plato's Retreat, where creepy men with pornstaches had unprotected, cocaine-fueled orgies all night?
A little research allayed my fears, and I filled out the application with as much transparency as possible. I was asked about my relationship status, my philosophy on sex, and my other interests. I also provided a photo so that the coordinators could see what I looked like and to help them identify me at the door. My application was accepted a few weeks later.
The venues where the parties are held range from warehouses to lofts, and the popular yacht soirée takes place on two consecutive evenings every summer. The price per ticket depends on the space, with single women paying $25 to $40 and couples paying anywhere from $125 to $200.
"Mattresses line the play areas and there are bowls of condoms and packages of wet wipes throughout the venue. Strategically placed signs advise members to make use of the condoms, ask before touching someone else, and to alert the coordinators if something happens that makes them feel uncomfortable."
Upon arrival at each party, you must be able to prove your age by showing identification, and if it's your first time, you have to sign a waiver agreeing to the collective's rules, which emphasize consent, respecting boundaries and a zero-tolerance policy for cell phones, intoxication and drug use.
Discretion is mandatory ― your membership can be revoked if you divulge the location of the parties or the identities of members. I'm unapologetic about my sexuality, and I already have the approval of those who matter to me, but that may not be the case for members from more conservative backgrounds or lines of work.
The people I've met at these events are approachable, meticulous about their health and safety, and genuinely take pride in how they present themselves. Small talk happens, but real dialogue is valued ― people want to get to know you, what you're about and how you discovered the collective, whether you end up having sex or not. The median age is around 35, but there's an increasing number of members in their 50s and older, which serves as a welcome reminder that hedonism isn't just for the young.
There's a variety of body types present ― you don't need to have Victoria's Secret proportions or be well-endowed to feel included. There are members who are dating, married folks, and couples who identify as "friends with benefits."
Not everyone is interested in playing with others ― some enjoy taking on a spectator role. Others are drawn to the novelty of sex with their significant other in a public place. You'll find exhibitionists, voyeurs and people who identify as both. Finding love at a party isn't impossible, but for the most part, it's not the objective. The best course of action is to be yourself and let the evening flow organically.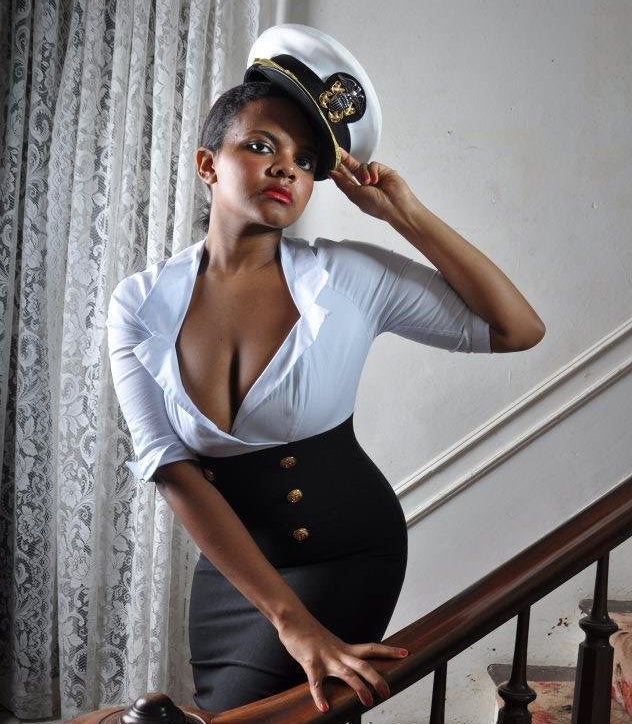 Each party has a theme, and most attendees dress accordingly. The "Love Shack" party, my personal favorite, featured a revival of leg warmers, off the shoulder sweaters, and big hair amid a soundtrack of '80s hits. Other themes have included "Heaven and Hell," "Doctors and Nurses" and "Midsummer Dream."
The parties offer a variety of activities, including trivia contests, body painting, fire massages, and there was even a bouncy castle at the "Carnival" party. Live jazz and burlesque performances take place early in the evening, allowing members to mingle with potential friends or partners, and around 11 p.m. a DJ plays an eclectic mix of music while guests dance, eat hors d'oeuvres and begin to "get down," if they're so inclined.
The décor is decidedly subtle, with soothing projections, swaying curtains and muted lights to help set a sensual mood. If you need a more obvious reminder that this isn't your typical shindig, there are mattresses in the play areas, along with bowls of condoms and packages of wet wipes. Strategically placed signs advise members to use condoms, ask before touching others, and alert the party's coordinators if somebody makes them feel uncomfortable. Chaperones recruited by the collective make their rounds, not to leer but to make sure the rules are being obeyed. While I've personally never had to make a complaint, I'm not oblivious to what could happen, so it's good to have them there just in case.
Unlike other swinger events I've attended, this collective provides a rare space where women call the shots. Since there's no culture of male entitlement at these parties, as there tends to be elsewhere, women can safely decline a man's advances without worrying that he'll become belligerent or even violent. Women can attend the parties alone if they want and no area is inaccessible to them. A man can attend the party alone if he' s one half of a couple already registered with the collective, or if he's been vetted by a veteran member, but he can't enter the play areas without a female companion. This may seem unfair, but it makes sense considering the long, documented history of men abusing their power, which likely informed the collective's decision to keep them on a tighter leash.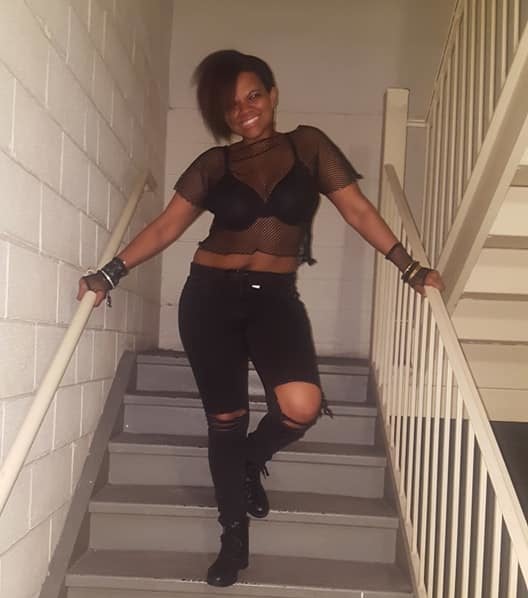 For me, most parties entail having a few drinks, dancing and perusing the crowd, while others end up being more eventful. I'll gyrate on the dance floor, smile at an attractive lady, and give the man she came with just enough attention to not be considered rude. If our conversation graduates to physical activity, we're vocal about our desires and what kind of contact we are comfortable with and will permit. As in real life, the woman's pleasure is always my chief focus, so I'll kiss and caress her as a kind of extended foreplay. I'll let the man know that he can put his penis in my hand, between my breasts, or rub it against my backside, but he can't penetrate me with anything but his fingers.
Mutual masturbation is incredibly sexy ― it's fun to watch how others please themselves. Oral sex is a mixed bag for me: I reserve cunnilingus for select women and fellatio is always off the table, but I'm happy to observe the other woman's technique. Two of us might collaborate to make the third person in the triad orgasm, and one way to go about this is giving the man a massage while the other woman fellates him.
If the couple would like to have time for themselves, I'll respectfully withdraw, but if they want me to watch, I won't object. At these parties, any kind of voyeurism requires permission, because you can't insert yourself into a sexual act without explicit consent. I prefer not to hook up with more than one couple in an evening, and aside from the occasional text, there isn't much contact afterward.
It's unreasonable to expect complete privacy, but if you don't want to be caught in the tangle of limbs and writhing torsos in the play areas, you can go to one of the tents set up around the venue, which are designed for no more than four people.
The Sybian, the grande dame of sex toys, is a popular attraction that can be found at some of the parties. It's a vibrating saddle with a curved part at its front to stimulate the rider's clitoris, and it's usually in a tent, allowing some semblance of privacy. If you have an exhibitionist streak, you can leave the flaps of the tent open, drape the saddle with the plastic cling wrap provided, and adjust the speed. A garment of clothing to cover your genitals is required principally for hygiene reasons, but also because of the intensity of the vibrations.
The toy can deliver a good time without involving another person, but if you want to make the experience a party, go for it! You can hand the controls to your new friend, have somebody spank you, and carry on a conversation about your taxes without anybody thinking there's anything out of the ordinary occurring.
The collective welcomes all sexualities and relationship styles, and you can decide how wild or tame your adventure will be. If you wish to spend the night on your back, fabulous, but if you prefer to camp out by the bar with your beverage of choice, that's also acceptable, provided you can hold your liquor.
There's no rush to put your clothes on after you've had your fill ―you can continue lounging around nude until the moaning ceases, the DJ stops spinning, and the lights come on. The ban on cell phones encourages people to live in the moment, and instead of taking selfies, they can enjoy the freedom of doing what's natural in a private garden, on a rooftop or out on deck. You're allowed to use your phone by the coat check, or outside the venue, to call a taxi.
"Once, after I emerged from a romp in a tent, an acquaintance I hadn't seen in months hugged me and there was nothing awkward about introducing her to the couple I was with, even though three of us weren't fully dressed."
If you're contemplating attending any swinger event, there are a number of important things to consider before you go. They aren't right for everyone, so if you're uncomfortable with nudity or prone to jealousy, they might not be a good fit for you.
Ask yourself what your hopes, fears, insecurities and hard limits are related to sex. What do you want to gain from the experience and what could you possibly offer those you meet? If you're in a relationship, make sure it's healthy, because a night of freewheeling sex could exacerbate any underlying problems you're having.
Discuss if you're open to your partner being intimate with someone else, and be sure to determine the extent of that intimacy. It might be a good idea to approach your first party as a kind of "trial run," where you'll simply soak up the surroundings, meet new people and assess your feelings in this new world. If you discover that it isn't your scene, or if your interest has waned, there's no shame in bowing out.
This collective enables free-spirited adults to safely participate in something our mainstream culture often misrepresents and doesn't typically condone. It might surprise you how down to earth the members are, and if you continue to attend the parties, you'll notice some of the same faces again and again. After I emerged from a romp in a tent one night, an acquaintance I hadn't seen in months hugged me, and there was nothing awkward about introducing her to the couple that was with me, even though three of us weren't fully dressed.
This is another attractive aspect of the collective ― it's relaxed, free of pressure and people don't take themselves too seriously.
To be present in an erotically charged environment where people engage in incredibly primal acts is as beautiful as it is thrilling. Having the freedom to express myself with likeminded people has taught me about pleasure, agency and the sanctity of human connection in ways I don't think I could have learned elsewhere. The lifestyle has indelibly changed me and my only regret is that I didn't discover it sooner!
Spencer Jones studied creative writing at Ursinus College and Oxford University and earned her degree in creative writing from Aberystwyth University, in Wales. She's contributed to The Advocate and Typed Out, among other publications, and enjoys writing about a range of subjects, from erotica to social justice. She's a tower climber, having raced to the top of The Eiffel Tower and other iconic structures, often for charitable causes. She also enjoys modeling, drawing, tackling new athletic challenges and traveling. You can contact her here.
Do you have a personal story you'd like to see published on HuffPost? Find out what we're looking for here and send us a pitch!
Support HuffPost
At HuffPost, It's Personal
Popular in the Community