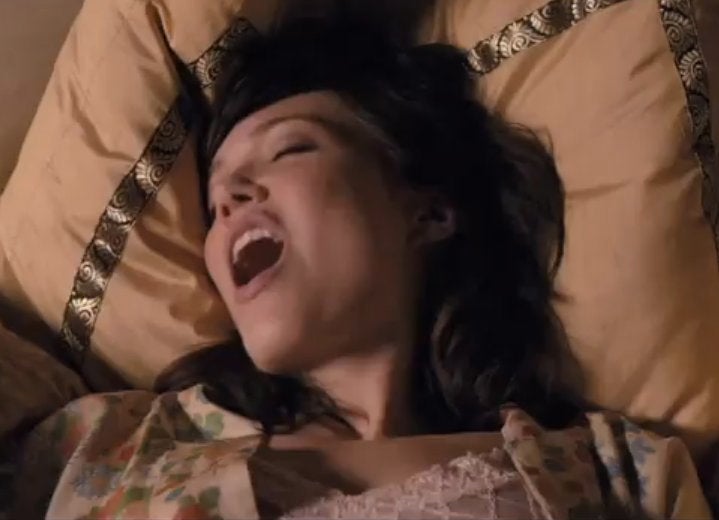 She's best known for her teen popstar days and sweet films such as "American Dreamz," "A Walk To Remember," and "The Princess Diaries." She's even voiced a Disney Princess, Rapunsel in "Tangled."
Now, Mandy Moore is growing up on the big screen -- by getting super raunchy.
The 27-year old singer/actress stars in the upcoming comedy, "Swinging With The Finkels," as one half of a sexually stagnant couple looking for answers to their relationship drag. Her solution? She proposes to husband Martin Freeman (of UK "The Office" and "The Hobbit fame) that the two become swingers -- or, a couple that has sex with another.
In this trailer for the flick -- which has already come out in the UK -- Moore shows her new side with an especially embarrassing vibrator scene that involves Jerry Stiller. Not that any vibrator scene with Jerry Stiller wouldn't be embarrassing, but this one is especially cringe-inducing.
Popular in the Community