Why can't all airplane cabins get the Swiss treatment?
The breathtaking cabin below was created for Swiss International Airlines's new fleet of 777-300ER planes by Priestmangoode, a British design and brand consultancy firm.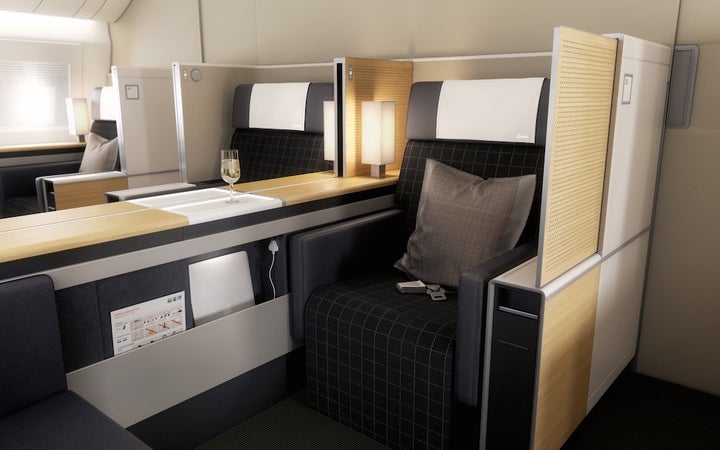 "We wanted to pick up the cultural significances" of Switzerland, said Nigel Goode, a director at Priestmangoode and a leader on the project.
European travelers want a more open cabin that also gives them some privacy, he said, so he and his team focused on elements that give the passenger flexibility in succinct, Swiss fashion.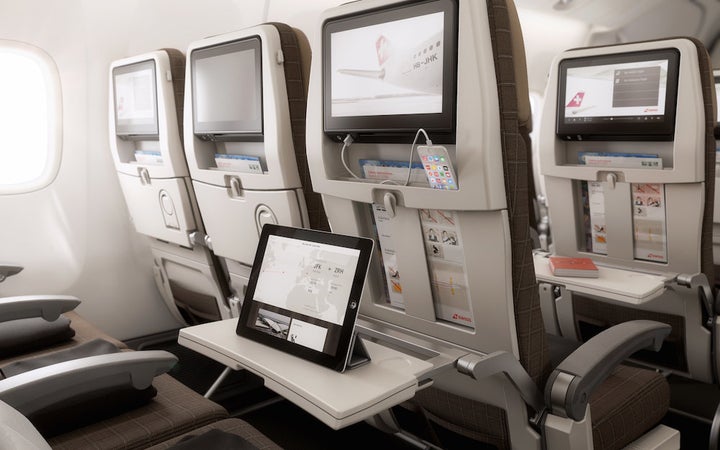 Seats in the economy class are upholstered in cream-colored fabrics and wood paneling continues throughout; passengers are assisted by a self-service kiosk and mobile charging stations.
Business class seats are more like little cubicles, with headphone hangers and straps for storing books, magazines and beverages.
But the first class design is what we think of when we picture flying in style.
In addition to a 32-inch flat screen TV, seats here recline into a six-and-a-half-foot bed. A retractable partition gives passengers three privacy options, and a personal wardrobe with doors that can be pulled together fully encloses the passenger as if they were riding in a train car.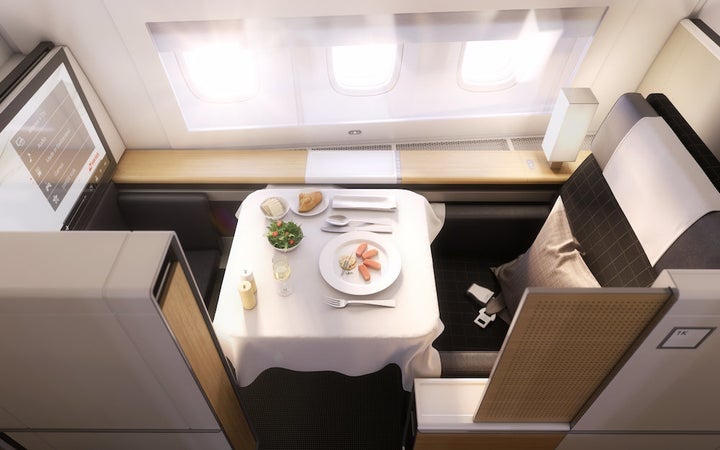 "One of the things I get a big kick out of when other people see the design is that they'll say it looks so Swiss," Goode told The Huffington Post. "You can sit in the seat and everything lines up and it's quite precise."
Swiss says its Boeing 777s hold about 330 passengers, and will be used for "ultra long routes," or connections including San Francisco, Los Angeles, Sao Paulo and Bangkok.
While this makes us want to book a trip to Switzerland immediately, Goode said there's hope for passengers on U.S.-based airlines. Priestmangoode is working with United Airlines to improve their cabins, and Goode said he sees American companies starting to take notice of the finer details.
In the U.S., Goode said, "There tends to be more interest in the business, premium and economy areas, rather than first [class] itself. We're working on a project that looks at this level of detail throughout the cabin, [such as] quality of finishes and attention to detail."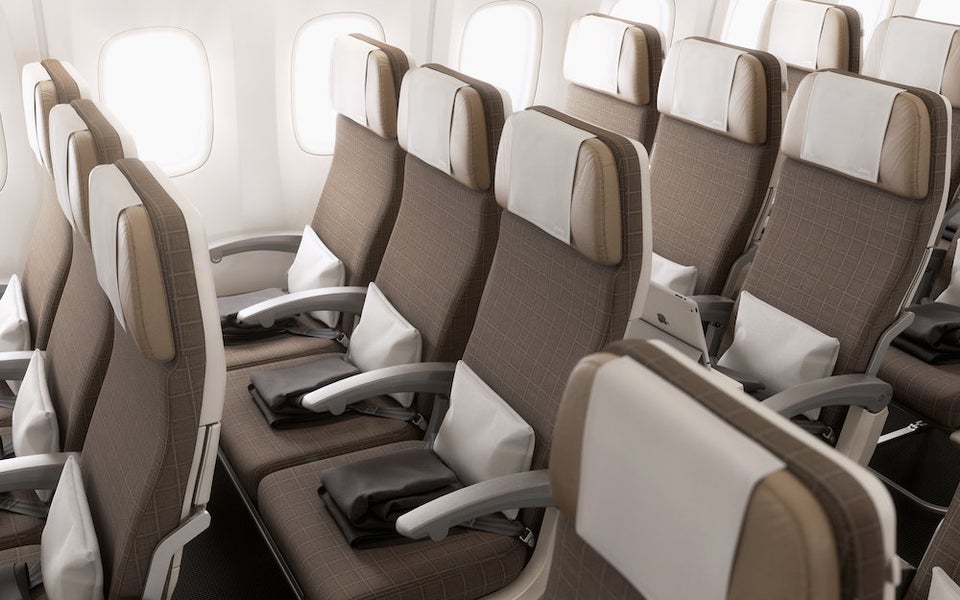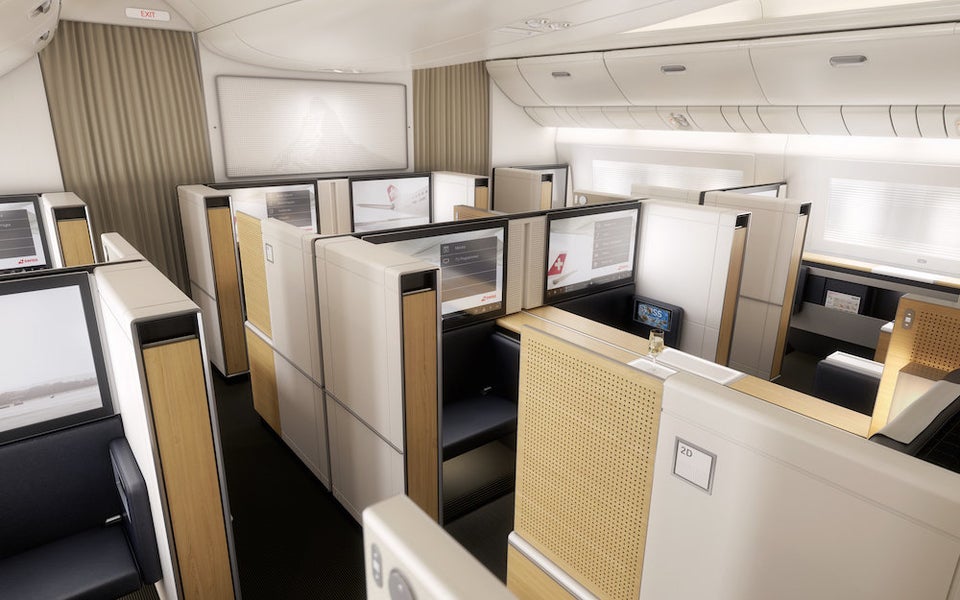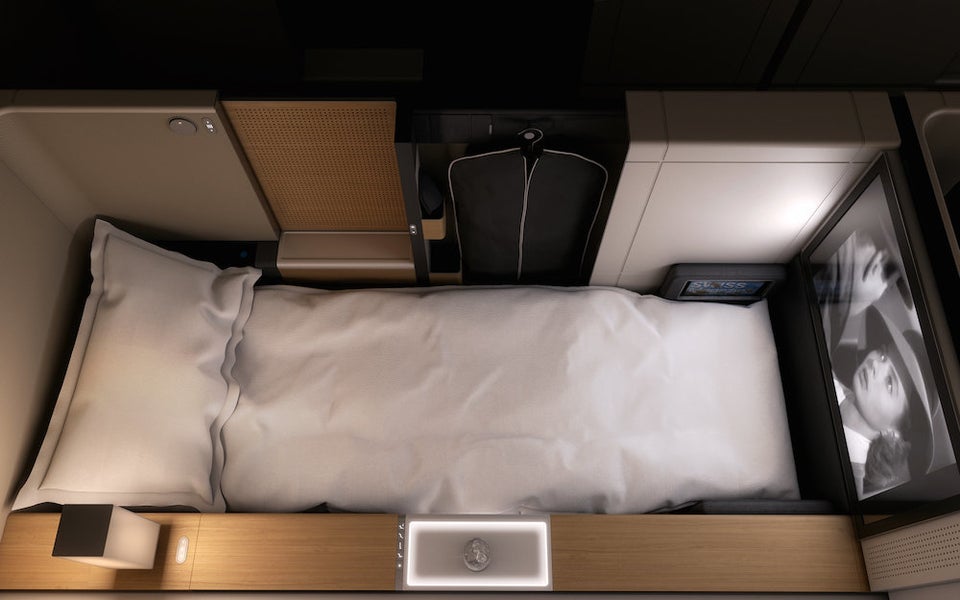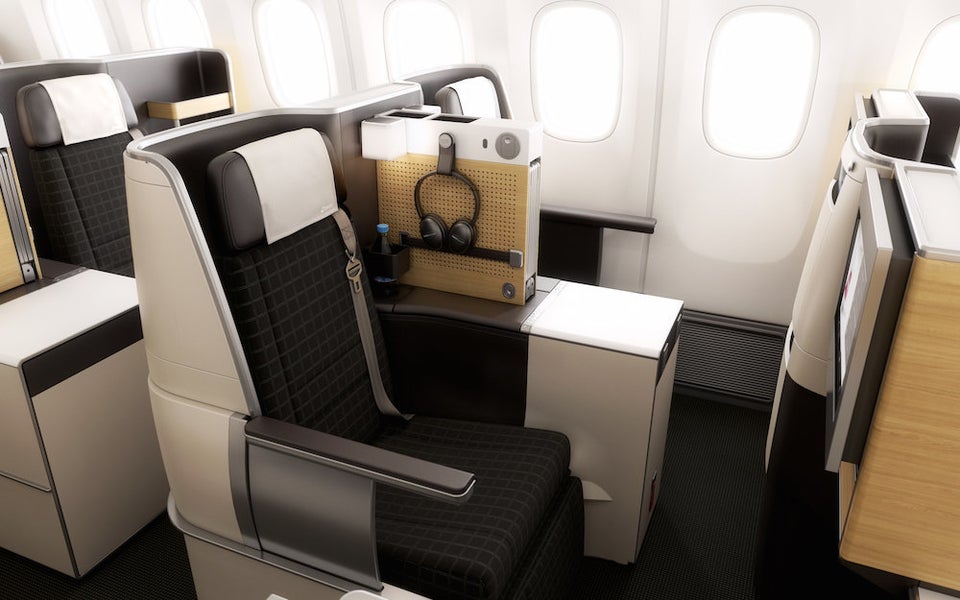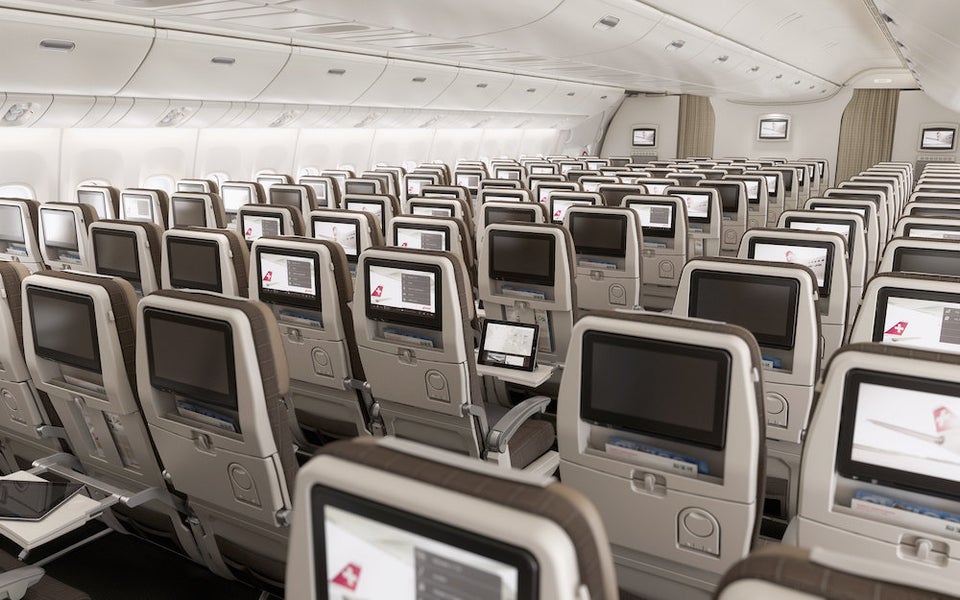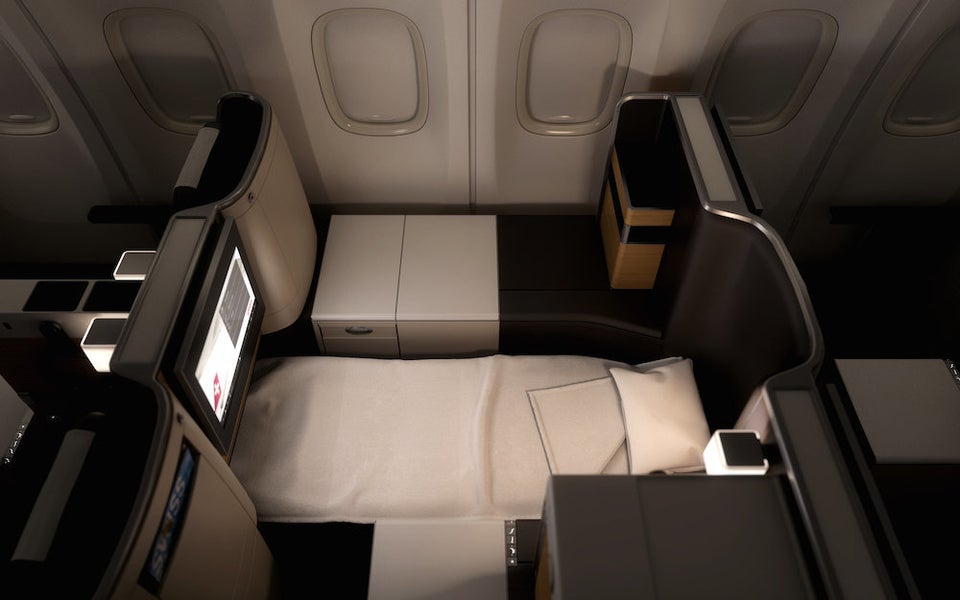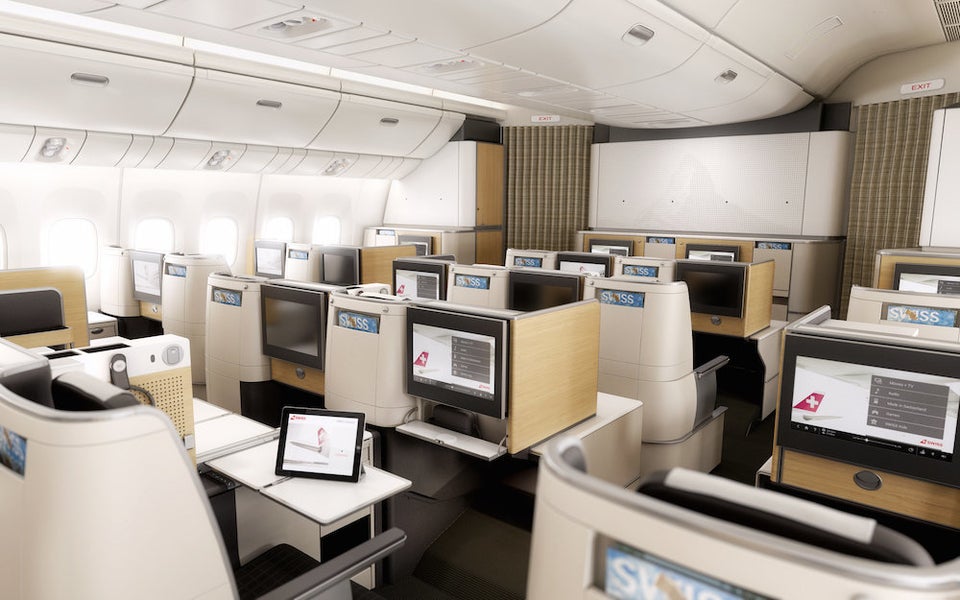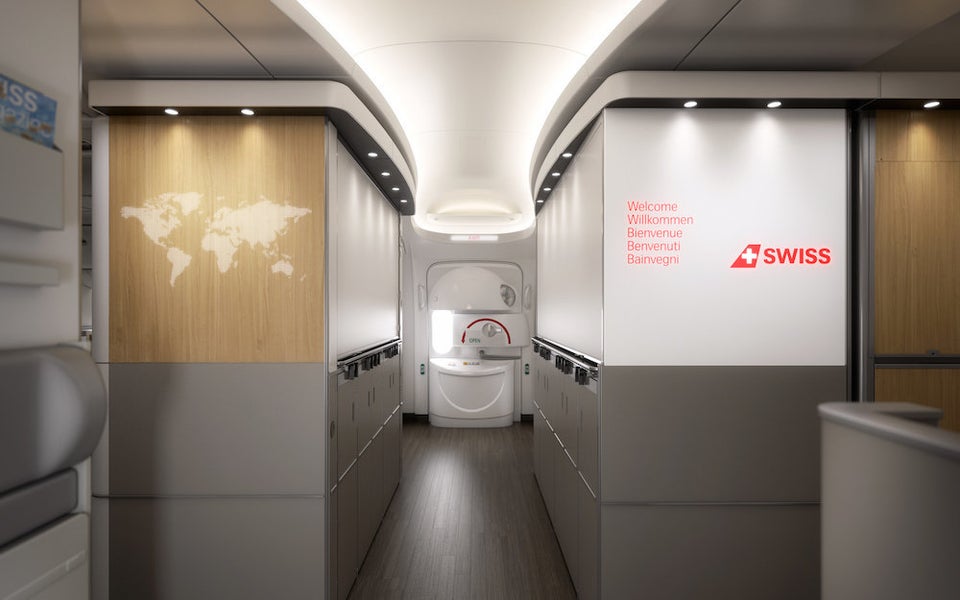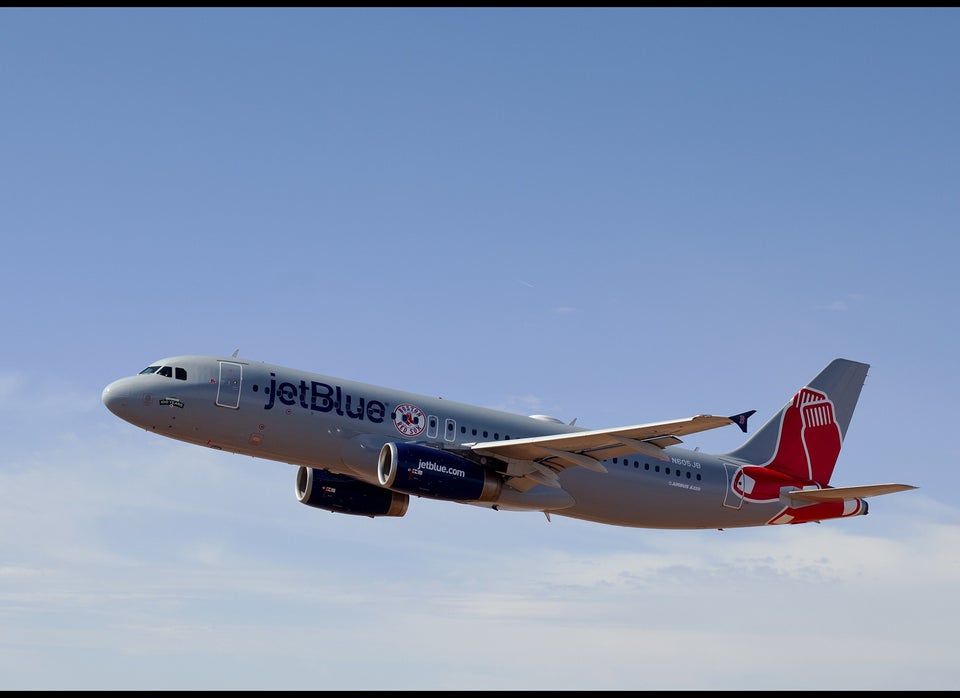 World's Most Creative Airplane Paint Jobs