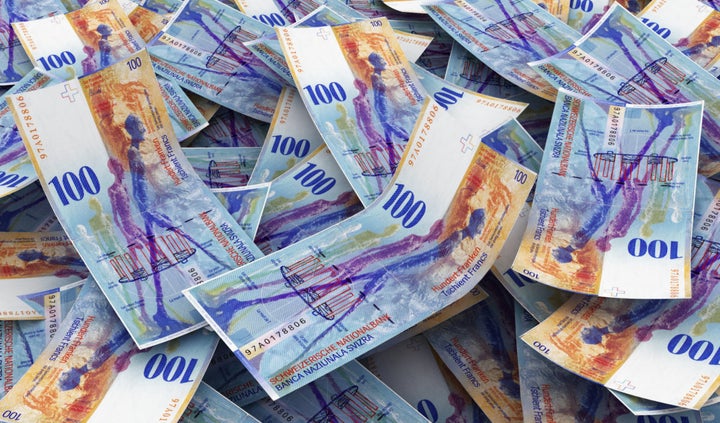 ZURICH, Dec 11 (Reuters) - A 15-year-old Swiss boy who five years ago turned in a 1,000-Swiss franc ($1,012) banknote that he had found in the street can celebrate a merry Christmas after no one claimed the money.
"He was very happy. At 15, you know what to do with 1,000 francs," Thomas Winkelmann, public safety director in the Zurich suburb of Dietikon, said on Friday.
The teenager, who was not named, was given the same banknote he had found when he was 10 years old.
Swiss law says property lost in a public place only belongs to the finder if no one has claimed it after five years. But valuables found on trams or trains belong the train operator, Winkelmann said.
"Money gets turned in now and then, maybe 50 or 100 francs. But a 1,000-franc note is very rare."
($1 = 0.9882 Swiss francs) (Reporting by Michael Shields; Editing by Kevin Liffey)
REAL LIFE. REAL NEWS. REAL VOICES.
Help us tell more of the stories that matter from voices that too often remain unheard.