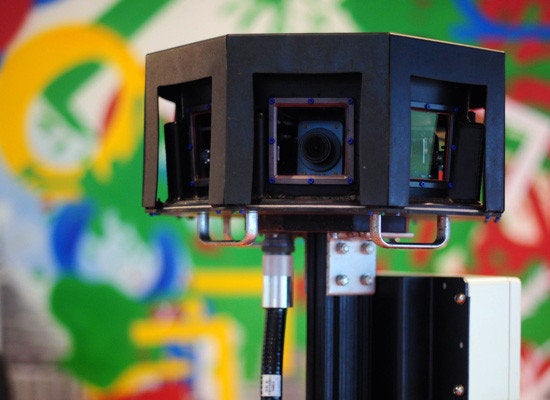 (FRANK JORDANS, AP) GENEVA -- A Swiss court has ruled that Google Inc. must guarantee anonymity before publishing faces and license plates captured in Switzerland for the popular street view service.
The Federal Administrative Court largely sided with Switzerland's data protection commissioner who claimed that Google was breaching citizens' right to personal privacy, according to the ruling published Monday.
Google said it was disappointed by the verdict and is considering an appeal to the Swiss supreme court.
The Bern-based court said Google needs to ensure that all faces and vehicle license plates are blurred before uploading pictures to the service that provides panoramic views from various positions along the world's streets.
It also ordered the company obscure other identifying features, such as skin color and clothing, from people photographed in the vicinity of "sensitive establishments," such as women's shelters, retirement homes, prisons, schools, courts and hospitals.
Google's right to pursue its commercial interests does not outweigh Swiss privacy laws, the court said in an explanatory note.
"What is at stake here is ultimately not a blanket prohibition of Google Street View but merely the publication on the Internet of images of individuals only where they have been made unrecognizable or, as the case may be, only where the consent of the individuals in question has been obtained," the court said.
It dismissed Google's argument that if it ensured all photos were unrecognizable, it would have to pass on the cost to users.
Google's global privacy counsel, Peter Fleischer, said the company was "very disappointed" by the ruling.
"Street View has proved to be very useful to millions of people as well as businesses and tourist organizations," he said in a statement. "We'll now take some time to consider what this means for Street View in Switzerland and (consider) our appeal options."
The case has generated enormous interest in the Alpine nation, where Google has one of its biggest offices outside the United States. Hundreds of engineers develop new services for the company in Zurich.
Google has faced similar privacy concerns in many of the 27 countries where the application is available, including the U.S. and Germany. In Israel, officials have expressed worry Street View might be used by terrorists and instructed the company to modify the service.
Associated Press writer John Heilprin contributed to this report.