If you aren't watching ABC's hit family series Switched at Birth, you are missing out. Past seasons are available on Netflix and, while it is billed as a family show, you don't need to have kids at home as an excuse to watch it.
As the name suggests, the show centers around two girls, Daphne and Bay, who, due to a mistake at the hospital, were switched at birth. The girls discover the switch as teenagers after spending the bulk of their childhoods raised in different families in very different socio economic conditions. In addition, Daphne, who lost her hearing at a young age due to a bad case of meningitis strongly identifies with Deaf culture, while Bay longs to identify with her newly discovered Latino heritage.
The show artfully delves into the age-old question of whether it is nature or nurture that shapes a person. The show also examines how personal choices, for better or for worse, begin to define us. So it couldn't be more perfect that Vanessa Marano, who co-stars as the free-spirited Bay Kennish on the show, has teamed up with Cruelty Free International to encourage the public to make the compassionate choice of switching to cruelty free cosmetics.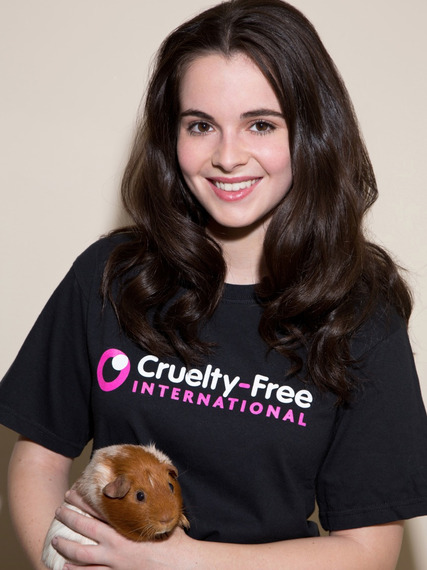 "I am proud to join Cruelty Free International in urging the United States to end cosmetics testing on animals. Their goal is to encourage compassionate consumers to choose from certified cruelty free brands in order to help save animals from cruel and unnecessary tests. Each and every conscious shift to cruelty free products makes a huge difference."
As the North America Campaign Manager for Cruelty Free International, probably the first two most commonly asked questions I receive about this issue are: 1) what are the concerns about animal testing? And, 2) what are the alternatives to animal tests? Here are the short answers:
The concerns about animal testing are primarily are twofold: 1) the pain and suffering endured by the animals used in cosmetics testing and, 2) that animal tests often fall short of ensuring human safety. Chemicals are rubbed onto the shaved skin of guinea pigs or dripped into the eyes of restrained rabbits without any pain relief for skin and eye irritation tests and animals are routinely injected, gassed, force-fed and killed for other safety tests. Transferring the results of animal tests to humans has proven to be problematic and misleading in many cases.
Alternative methods are tests that use simple organisms like bacteria, or tissues and cells from humans (so-called in vitro tests), and sophisticated computer models or chemical methods (so called in silico and in chemico tests). In addition, companies can utilize the hundreds of thousands of ingredients for which safety data is already available.
Naturally, another common question is: Which companies are cruelty free?
In the last 20 years many cosmetics companies have reduced or eliminated their use of animals for cosmetics testing in favor of modern non-animal alternatives. The trick is finding the ones that have eliminated all animal testing. It can be difficult because there are many misleading statements made about cruelty free claims. For example, a company may say that their product is cruelty free because the final product was not tested, however the ingredients may have been. Or they may claim that the company doesn't test on animals, but animal testing has been contracted out on the company's behalf to a testing facility. The average consumer simply does not have time to drill down and investigate such claims.
Thankfully there is a program that has done all the work for consumers -- the Leaping Bunny Program.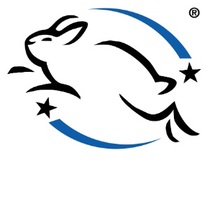 The Leaping Bunny is the only globally recognized certification program for cosmetics and toiletries which demonstrates a genuine commitment to no animal testing within a company's own-brand products. Cruelty Free International owns the trademark and runs the program in conjunction with a coalition of animal protection groups in Europe and North America operating in 24 countries. Together we work with cosmetics companies to end animal testing in their supply chains.
Companies certified under the Leaping Bunny Program adopt a "fixed cut-off date," after which the ingredients in their products are not tested on animals by the company or its suppliers. The companies are regularly audited by an independent party to authenticate their certification. This robust process, the strictest of any "no animal testing" program worldwide, ensures that neither the product nor, crucially, its ingredients or raw materials have been tested on animals since the company's fixed cut-off date.
REAL LIFE. REAL NEWS. REAL VOICES.
Help us tell more of the stories that matter from voices that too often remain unheard.