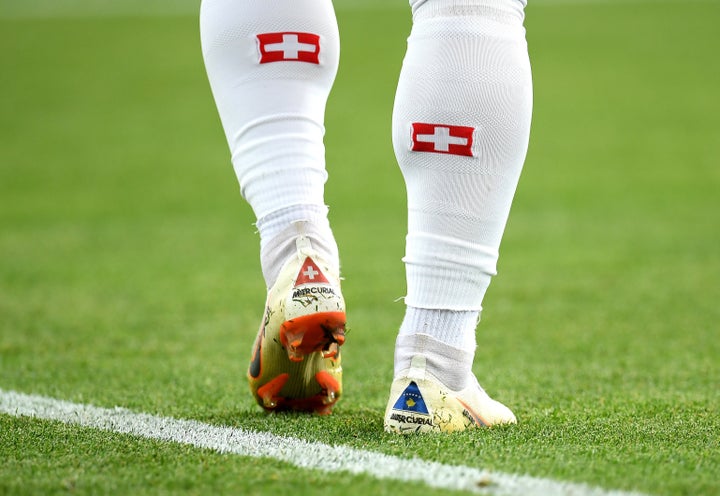 Switzerland beat Serbia in a tense World Cup match 2-1, in a victory even greater for the Kosovo-born players on the winning team.
Several players on the Swiss team have roots in Albanian Kosovo, the former Serbian province that declared its independence in 2008. Relations between Serbia and Kosovo have remained fraught, as Serbia refuses to recognize its former province as an independent nation.
"I'm not into politics," Serbia's coach, Mladen Krstajic, told reporters before the game. "We have our goals. We're here for sports to represent our country in the best possible way and we're not at all interested in anything else."
Switzerland's first goal was scored in the 52nd minute by Granit Xhaka, whose parents are Albanians from Serbia. Then Swiss midfielder Xherdan Shaqiri, who was born in Kosovo, scored the winning goal in the 90th minute of the game on a breakaway pass that led him charging down the field.
During the game Shaqiri wore athletic shoes that depicted the Kosovo flag of Kosovo on the back of one heel and the Swiss flag on the other. His teammate, midfielder Valon Behrami, who was also born in Kosovo, sports tattoos of both the Kosovar and Swiss flags on his arm.
Popular in the Community