I have been asked about where the idea for SWORD came from. A fair question.
When I first came to Block Island in the late 1970s, I was struck by the work of an artist who spent several summers on Block Island in the late 1940s trading his paintings for bed, board and booze at a hotel called the Highview. The artist, Holden Wetherbee, was in his 40's and had come from New York City where he was part of the artist community in Greenwich Village.
He painted a mural of post-war Island life around the four walls of the Highview's basement bar, but for me, his most intriguing paintings were in the dinning room upstairs. They depicted the harpooning of swordfishing, a viable fishery on the Island at that time. Wetherbee went out on the harpoon boats and painted from real life.
It wasn't until the mid-1990s that my interest in Wetherbee's work took form. I got a license from the owners of the Highview and my daughter Meg, then a budding photographer, captured Wetherbee's images on film. We published a limited edition of lithographs in 1996 and, except for gathering materials about harpooning and swordfish, the project lay dormant until 2008. That year, I decided that all of Wetherbee's Block Island work needed to be preserved and in 2010 published Wetherbee's Block Island, Paintings from the 1940s.
Preparations for the Wetherbee book led to conversations with Block Islanders who were part of the harpoon fishery in its heyday. This caused me to dust off my earlier research and to ask why had harpooning swordfish all but disappeared as a viable fishery from Block Island and other New England ports like Edgartown and New Bedford. More research and conversations with harpooners gave me the material for SWORD, a story I believed has gone untold until now. Sword is historical fiction using factual events and characters drawn from real life.
It was a labor willing undertaken on my part and rave reviews of the book have confirmed that it was worth the effort to preserve the story and make it known to the reading public.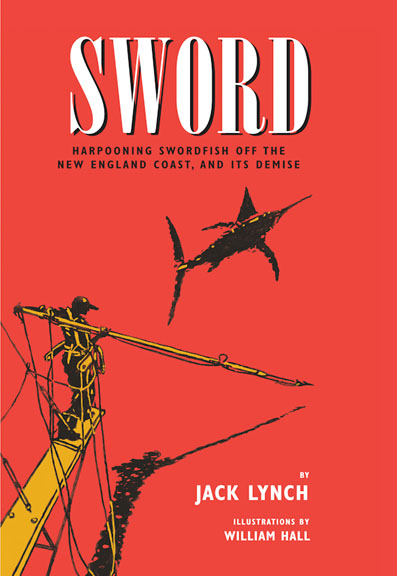 http://jacklynch37.blogspot.com/
REAL LIFE. REAL NEWS. REAL VOICES.
Help us tell more of the stories that matter from voices that too often remain unheard.