This year marked the first time the tech conference featured an entire stream called SXstyle, dedicated to exploring the relationship between art, fashion, culture and technology. It's a fortuitous connection, as fashion is becoming increasingly integrated with tech. Thanks to the many wearables on the market, the spike in customization and the prevalence of e-commerce and mobile shopping, it was only a matter of time until the style world became part of the conversation.
As Joe Zee, Editor In Chief & Executive Creative Officer of Yahoo Style, put it, when it comes to embracing technology "fashion is probably the last category to catch on," but it seems like we're finally making strides in that category.
The future of fashion will focus more about what's online instead of on the runway. As the entire industry becomes more democratized, it isn't crazy to think that SXSW is going to become one of the most important style events of the year. To prove our point, we asked seven influential members of the style community at SXSW to weigh in on why it's so crucial for the fashion industry to be in attendance.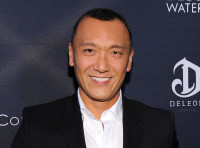 "Fashion has always been such a rarified passion place. It is still that bubble and what we try to do is pull the curtain aside and have a little more transparency in this particular industry. If you can go online and design a jacket for $68 or a Rodarte dress, we have already made the process a lot more democratic and I think that's what fashion has slowly become, using technology. I think consumers are in the driver's seat now."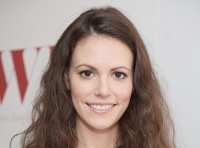 "Leslie [Yazel] and I came down last year and one of the things we noticed was that there was just so little that appealed to women. SXStyle opens up the conference to a lot of panels featuring really amazing women. There are just a lot of men here and Cosmo is doing this space that's female-facing at SXSW and I think that's something that this conference really needs."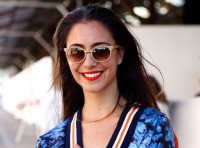 "I think it's really important to have fashion brands turning up at SXSW because it's an industry that is ripe for disruption and it's something that everybody engages with. It's genderless, it's borderless. And if we are not bringing some of our brightest, craziest ideas to life and surfacing them at an event like SXSW, then there isn't going to be a lot of hope in the industry."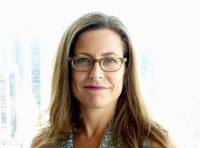 "The leaders in fashion want to build for the future, and that future is here at SXSW. It's represented by innovative start-ups, amazing new technologies and fashion's very own consumers. [They're] embracing the tech available to them today, and demonstrating everyday what they want in a future where tech and fashion come together to serve their needs. To miss this is to miss where fashion commerce is headed."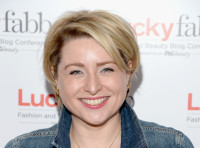 "Our lives are becoming so orientated towards technology in every aspect and therefore you cannot operate in a silo if technology is not your core discipline. You not only have to have understand it, but you have to work with it and optimize it. So it's really important for fashion, luxury, beauty and lifestyle brands to be here in order to really be part of it and not on the fringes. We're all selling something, we're all making money, so we have to understand the way our customers or our audiences are going to interact."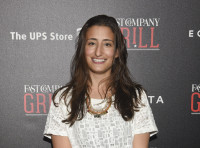 "Birchbox is a hybrid fashion and tech company, so this is actually my fourth year here and I love it for lots of different reasons… I really love representing the fashion and beauty side of things at a tech conference because that is where tech is heading, integrating with other industries."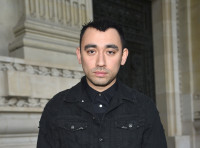 "It's always good for fashion to exchange ideas and check what's happening in the tech world -- both worlds of fashion and tech are more and more linked every day, and that's why I'm here with Diesel at SXSW."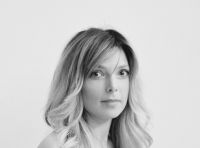 "The tech industry and the fashion industry have been intersecting more and more ... [and] both industries can learn from each other. You know, technology has a way of marketing itself and it's products, it's not about being exclusive, it's not about, you can have this phone but you can't. Fashion has a vastly different way of marketing it's products, but the thing about fashion is that you're selling something that isn't necessary. Trends come in and out and you have to give fashion brands credit for being able to sell things no one needs. But technology has been operating on a different playing field, they want to convince you you need it. Expanding into wearables, it's like, do people need wearables? Do they
need
wearables? Maybe not, but, how do we sell them?"
All images courtesy of Getty, except Leslie Price's, which is courtesy of Jessica Lorren.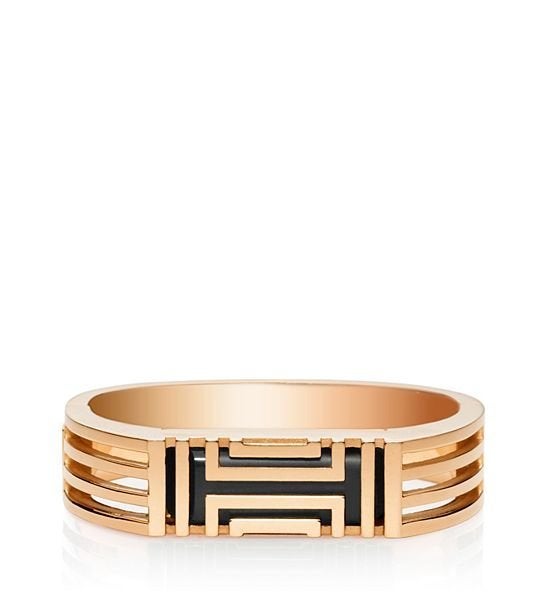 Wearable Tech
Popular in the Community