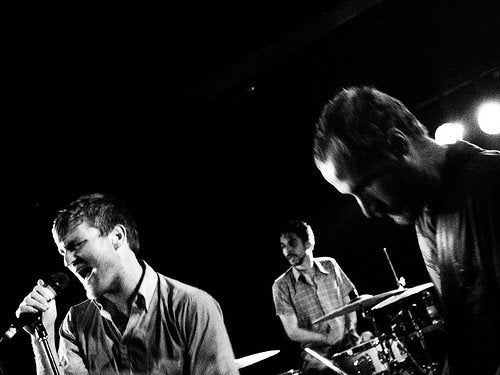 Assuming that the world needs more soaring, sing-along melodies that align themselves into anthems for a subset of music fans -- let's say, for sake of argument, the same subset that welcomed Kings Of Leon's Only By the Night -- the arrival of Cold War Kids' Mine Is Yours earlier this year should be something welcome when you, say, breeze by it and see it on sale in the Target music racks.
But if you consider yourself indie -- and not just a fan of the wide spectrum of music that gets lumped in the difficult-to-pin-down indie category -- Mine Is Yours is more than just a collection of new songs pointing in a more pop-oriented, straightforward direction than on previous albums. It's, even though it doesn't mean to be, something personal.
If you're a fan of Cold War Kids based on the band's pre-Mine Is Yours work, it's likely for qualities that resonate more with college radio than hit radio. The band's lyrics often veer into short story territory, detailing characters and their lurches through life, with Nathan Willett's wailing, distinctive voice making lines like "I give a check to tax-deductible charity organizations" positively sing-along. Song structures sometimes shift from the standard verse-chorus-verse pop structure with delicious surprise, and rattles and '70s glam piano punctuate songs that aren't quite funk or blues or indie rock, through they certainly wander all those terrains.
Indie tastemakers reacted to the new album in just the way you might expect. While Pitchfork adopted a jaded, knew-they'd-sell-out countenance (calling it a "more arena-friendly style" and employing choice phrases like "cheese-merchants" and "goofy, love-and-life-affirming modern rock"), Paste registered a more genuine, forlorn distress, saying the album "gives the impression of a band too eager to please to really take a musical stand."
This is all a bit befuddling to Willett, based on our conversation prior to the band's Thursday night headlining slot at the Dickies-sponsored big-tent venue at Lustre Pearl, a house-turned-bar that drew hundreds to its grounds and scores more to peer over its low walls and catch the show from that vantage point.
According to Willett, the principal differences between this album and its predecessors are twofold. While the earlier albums employed a more hurried, spontaneous recording aesthetic to catch what's in the moment, the band made a conscious decision here to take its time and sand down the rough edges. And Willett, in his songwriting this time around, wanted to be more about the personal and less about the persona, writing about his feelings and experiences rather than the cast of characters who seemed to edge their way out of the pages of Raymond Carver to surface in their songs.
Perhaps most importantly -- especially for fans who are registering the seemingly new direction with alarm and apprehension -- Willett feels that the new material fits well within their prior work in the live arena. While he understands that fans, especially the sort of fans Cold War Kids draw, feel a certain concern if a band's sound drifts too far from what their expectations of that sound might be, he also doesn't see (or, at least, let on), that this is a terribly radical departure.
But judging from Thursday's show, Cold War Kids are paused at the fork in the road where indie meets mainstream -- and it's not simply a matter of how the old sounds sound vs. the new sounds. The most striking thing about the set was the melding of indie and mainstream approaches to the band's entire catalog.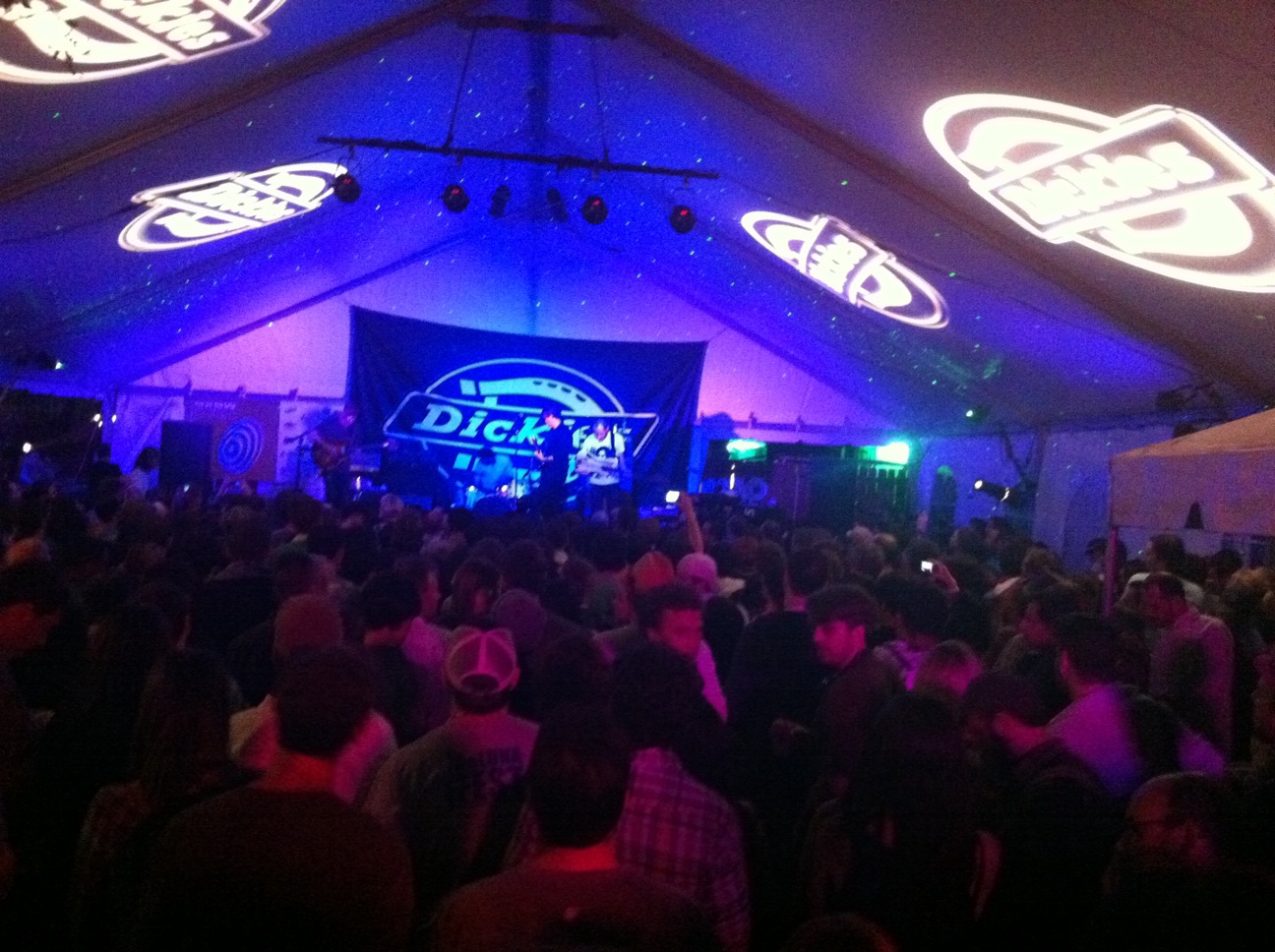 Songs like "Louder Than Ever" (which, like its Kings of Leon analogue "Use Somebody," is consciously glossy and yet maddeningly catchy) and "Finally Begin" (the most unapologetically commercial of the new album's songs) -- which seem resistant to the sturm and drang of its earlier sound -- actually exhibited some of the roughness and off-kilter touches more evident in its earlier work.
Conversely, though, some of the band's most reliably quirky songs exhibited the smoothed-out qualities that are displayed prominently on Mine Is Yours. Most notably, "Mexican Dogs" lost the stark resonance in the song's midpoint rollercoaster ratchet-down from bouncy funk to dirty blues, and "Hospital Blues" was diminished of much of the pounding, stutter-stop character that makes it such an arresting song.
For the completely uninitiated, there's still enough that's distinctive and interesting to make Cold War Kids worth listening to, even if Mine Is Yours is your entry point into discovering the band. And, of course, in the grand scheme of life and all that, a single band deciding to take its sound in a more definitely commercial direction isn't exactly unspeakable tragedy.
But certainly, for the loyal longtime fans who look at new fans singing along to songs they regard as inferior to earlier selections in the catalog, who register dismay and even disdain, the 2011 edition of Cold War Kids presents the questions that come from having invested relationships with bands that insist on changing. There's still enough at the moment to indicate a pull back to left-of-center is possible, but it may not be where the band ultimately want to go. In this moment, band and fans hover at the fork of the road, with an answer still another album away.
Calling all HuffPost superfans!
Sign up for membership to become a founding member and help shape HuffPost's next chapter