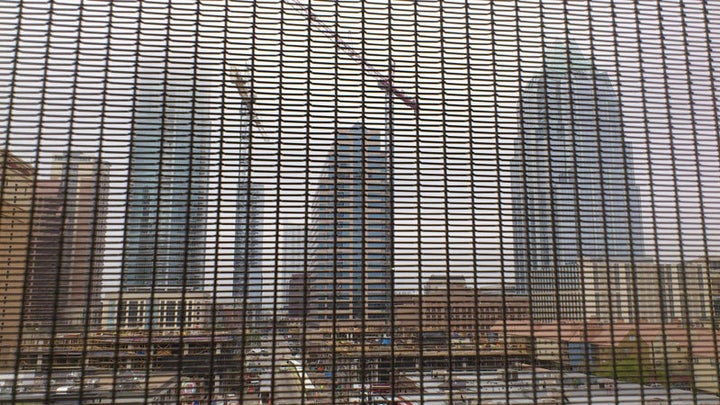 The theme at this year's SXSW Interactive conference was the distinct lack of a theme. The challenge of continuing to find ways for users to create, curate and distribute content was still front of mind for many leaders of major social brands. Most of the stories revolved around "business as usual," as big social media brands get bigger, but with undercurrents of change, diversion and expansion. The reality is that social media companies have run into increasingly difficult challenges as they continue to grow to attempt to reach larger and more difficult to acquire audiences. As a result, much of the real news coming out of Austin was about new versions, growing pains and acquisitions.
In keynote session on the opening day of the conference, Google Senior VP of Engineering, Vic Gundotra, was joined by Alltop Co-Founder and long time Apple evangelist Guy Kawasaki for a Fireside Chat about Google+ (view my Storify recap). Challenged by a series of tough questions about some of the issues Google+ has faced in terms of mission, adoption, growth and growing pains, Gundotra continued to preach patience (they're only about 6 months in), offered more focused metrics estimates (around 100 million users a month have created a Google+ profile, and used a "Google+ optimized service"), reiterated the strategy (they could have called it Google 2.0 -- it's that important to the company), shared reasoning behind the lack of API (Gundotra doesn't want to flood your Google+ stream with spam), and shared what could be perceived as a few potshots at competition (we have higher standards than to put ads on people's photographs). It still seems clear that Google is still betting that their social layer will be a success, but there is still some work to do to continue to win the hearts and minds of marketers and consumers.
Foursquare CEO Dennis Crowley took the stage in his keynote on Saturday (view my Storify recap), offering a glimpse at the good, bad and ugly of Foursquare's evolution. He revealed that when they were about to launch Foursquare at SXSW in 2009, both he and co-founder Naveen Selvadurai were worried about the product being successful, and even embarrassed if it became a flop, and traded plane flights so that one could "babysit" the new product. Obviously, Foursquare did not flop (they are nearing 20 million users, according to Crowley), but they too are facing some challenges in the product set.
Crowley thinks the Foursquare Radar product, which, when turned on, will recommend great things to do just by sensing where you are, will be one of the most valuable solutions, but the decision for people to use it shouldn't be based on retaining battery life.
Foursquare Deals is the heart of the product, Crowley admitted. Combined with deals, Foursquare's playful nature brings ordinary people to Foursquare. Gamification is an excellent onboarding tool, but he cautioned that their intent is not to make Foursquare a game, rather to make a tool that was fun and useful to their users to provide Foursquare more data to make features like Foursquare Explore even more useful. Foursquare has seemingly won the location war, having fought off Gowalla (acquired) and so far largely rebuffing Facebook's challenge in location. It will continue to be interesting to see how newer geofencing apps like Highlight challenge in the hyperlocal application space.
On Sunday morning, Instagram's Kevin Systrom anchored a panel called "Is Our Photo-Madness Creating Mediocrity or Magic?" (view my Storify recap here), which discussed the change in creativity that has resulted due to the easy ability to create and share digital photographs. During the panel, Systrom shared some of the inspiration behind Instagram ("studying abroad in Florence with only a Holga to take pictures) and revealed that Instagram users upload 60-90 photos per second. When asked about ownership rights concerns, Systrom declared that Instagram users will own their photos, and that one of the biggest advantages of using Instagram is that they store your photos in duplicated servers all around the around so that you never lose them. It's much more likely to lose photos in a house fire than it is for them to get misplaced online.
Forebodingly, when asked about Instagram for Android, Systrom stated something to the effect of "I may or may not have something" to say about that. Sure enough, by the end of the day, Instagram announced a long-awaited version for Android was coming "very soon," and was sure to be "one of the best Android apps you'll ever see." Twitter, continuing to expand their reach to brands, consumers and marketers, and on the heels of news that they will continue to work on new profile features, announced late on Monday that they will acquire Posterous -- a service focused on sharing content longer than 140 characters with a limited group of people -- similar to Google+ circles.
All in all, it seems clear to me that the real next barriers seem to be a wicked combination of privacy and technology issues. Limitations on the technology of mobile devices (i.e. battery life, platform availability), the privacy and rights concerns of creating and sharing your content and location, and the genuine consumer benefit of these products and services will continue to be the primary challenges faced by major social brands. People are always the focus of any social product, and will need to be the center of practical solutions as well.
(This post originally appeared on the AOL Blog)
Popular in the Community