We left our mark on Texas.
From NASA's trippy Hubble Telescope projections to the beats of psychedelic electronic artist, RIOUX, our first ever HuffPost Weird News party at SXSW transported festival-goers to another world.
We kicked off the night with impressive scratching from DJ Tim Gunter and later debuted Illuminode's wearable social technology, which lit up the dance floor with LED-lined skirts and furry headbands.
Brothers Robert and David Perlick-Molinari of French Horn Rebellion staged a battle of the instruments, and hip-hop rockers Shinobi Ninja and DJ Eric Sharp pumped a killer DJ set, resulting in the weirdest dance party we've seen yet.
And it was all to a stellar backdrop of high-definition projections from NASA's Hubble Telescope.
Thanks everyone who came out to the party, and stay tuned for our next event!
Check out the gallery below for photos: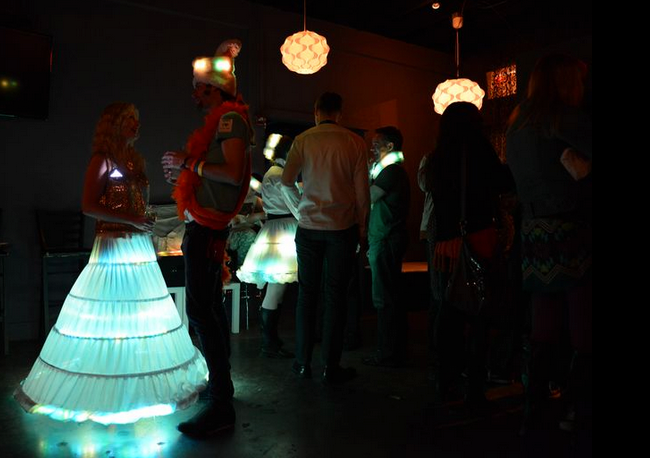 SXSW Gets Weird In Space
Popular in the Community