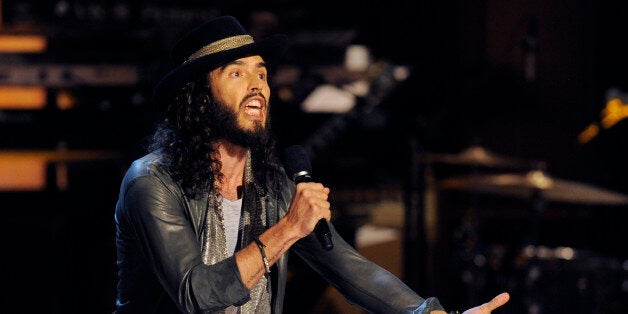 A new documentary about Russell Brand, "Brand: A Second Coming," will open 2015's South by Southwest Film Festival. "Firebrand [and director] Ondi Timoner's bold and lively documentary on Russell Brand knocked us out with its humor, insight and raw energy, pulling back the curtain on a truly passionate figure as he grapples with fame, influence and where we are as a 21st century society," Janet Pierson, SXSW Head of Film, said in a statement. "We are thrilled for the film to kick off our event and excited to see our audiences embrace it with the same enthusiasm that shines out of Brand himself."
In addition to "Brand: A Second Coming," this year's SXSW slate will also include the world premiere of "Hello, My Name is Doris," a new comedy from Michael Showalter with Sally Field and Max Greenfield in starring roles. Also set for the fest: Alex Garland's "Ex Machina" with Oscar Isaac and Domhnall Gleeson, Karyn Kusama's "The Invitation" and a trio of high-profile documentaries.
"Although we're still intensely programming our final selections, we couldn't wait to reveal a glimpse of the great films in store at SXSW Film 2015," Pierson said.
Check out more on the initial burst of SXSW Film Festival features below. The complete festival lineup, minus the Midnighters section and short films, will be announced on Feb. 3. The SXSW Film Festival takes place in Austin, Texas, from March 13 through 21.
BRAND: A Second Coming (World Premiere)Director: Ondi TimonerBRAND: A Second Coming follows comedian/author Russell Brand's evolution from addict & Hollywood star to unexpected political disruptor & newfound hero to the underserved. Brand is criticized for egomaniacal self-interest as he calls for revolution.

A Brave Heart: The Lizzie Velasquez Story (World Premiere)Director: Sara Hirsh BordoFrom the producers of the most viewed TEDWomen event of 2013 comes A Brave Heart: The Lizzie Velasquez Story, a documentary following the inspiring journey of 25-year-old, 58-pound Lizzie from cyber-bullying victim to anti-bullying activist.

Ex Machina (North American Premiere)Director/Screenwriter: Alex GarlandAlex Garland, writer of 28 Days Later and Sunshine, makes his directorial debut with the stylish and cerebral thriller Ex Machina, starring Domhnall Gleeson, Oscar Isaac and Alicia Vikander.Cast: Domhnall Gleeson, Oscar Isaac, Alicia Vikander

Hello, My Name is Doris (World Premiere)Director: Michael Showalter, Screenwriters: Michael Showalter, Laura TerrusoAn isolated 60-year-old woman is motivated by a self-help seminar to romantically pursue a younger coworker, causing her to stumble into the spotlight of the Brooklyn hipster social scene.Cast: Sally Field, Max Greenfield, Beth Behrs

The Invitation (World Premiere)Director: Karyn Kusama, Screenwriters: Phil Hay, Matt ManfrediA reunion of old friends turns into a nightmare when one guest, a haunted man whose ex-wife is among the hosts, begins to fear that the night is part of a terrifying agenda.Cast: Logan Marshall-Green, Tammy Blanchard, Michiel Huisman, Emayatzy Corinealdi, Lindsay Burdge

Mavis! (World Premiere)Director: Jessica EdwardsHer family group, the Staple Singers, inspired millions and helped propel the civil rights movement with their music. After 60 years of performing, legendary singer Mavis Staples' message of love and equality is needed now more than ever.

Son of the Congo (World Premiere / SXsports screening)Director/Screenwriter: Adam HootnickSerge Ibaka's improbable journey has taken him from the violence of Congo to the top of the NBA. In Son of the Congo, Ibaka returns home, hoping his basketball success can help rebuild a country and inspire a new generation to dream of a better life.

In addition to nine full days of film screenings, SXSW Film will ultimately feature over 150 informative and entertaining sessions including previously announced Keynote speakers Mark Duplass, Ava DuVernay and RZA, Featured Sessions, panels, workshops and mentor sessions. The program presents topics that cover the film spectrum. The Film Conference is enhanced by Convergence Programming (open to more than one badge type) which exists at the intersection of Music, Film and Interactive. Popular Convergence tracks include Digital Domain, Future of TV and SXsports.
Before You Go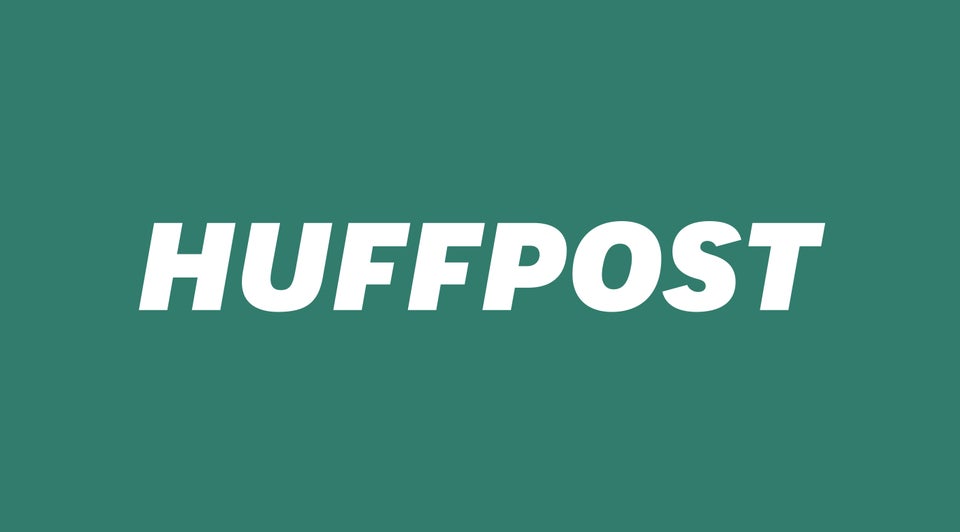 Russell Brand Video Highlights
Popular in the Community