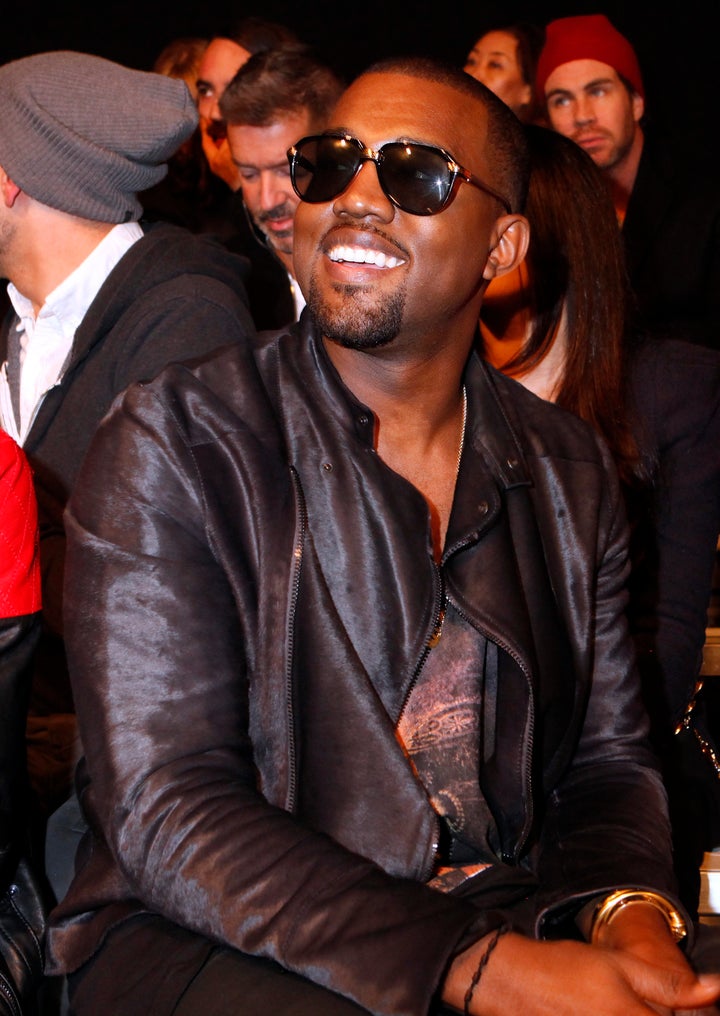 Brett Spigelman and his band, I love Monsters, would love to be performing at SXSW, but without being backed by a major record label there is no chance of his Brooklyn-based fourtet being able to get in.
That's not the South by Southwest we've all come to know and love. SXSW is supposed to be discovering the next big thing, seeing a band in a musty bar with 10 other people and then seeing them years later selling out Madison Square and saying "I remember when." It's not about the established acts, and if that's what you're looking for -- go to Lollapalooza instead.
Skip: Cee-Lo Green -- Veteran concert goers know the lady killer as a member of Goodie Mob, the better half of Gnarls Barkley and have now been subjected to six straight months of hearing "Forget You" on the radio when we all know the real lyrics.
See instead: Big K.R.I.T -- The Mississippi rapper's smooth flowing lyrics make thoughtful music look effortless.
Skip: TV on the Radio -- Sorry boys, you know I love ya but even the promise of getting to hear unreleased tracks from the upcoming Nine Types of Light isn't enough to sway me.
See instead: Awesome New Republic (ANR) -- I already sung their praises on my list of top SXSW bands you've never heard of so I won't repeat myself but they are a shining star in the making
Skip: Sleigh Bells -- The buzz surrounding Sleigh Bells was louder than a field of wild flowers in the spring time... but that was last year. After a year of playing sold out arenas, no thanks.
See instead: Geographer -- The opposite of Sleigh Bells in that there is no buzz surrounding this three man show, and it is wonderfully listenable with polished sounds under almost-falsetto vocals
Skip: B.o.B. -- Bobby Ray Simmons, Jr. is talented, there is no doubting that, but if your hit single has been prominently featured on MTV then you don't belong at SXSW.
See instead: Raaphael Saadiq -- Citing Sam Cooke, Jimi Hendrix and the Jackson 5 as his musical heroes, Raaphael definitely wears his influences on his sleeve and makes his R&B ancestors proud.
Skip: Bright Eyes -- Even threats that this is the group's last album, putting an expiration date on live performances, can't convince me to spend my time listening to songs I've already heard dozens of times.
See instead: J. Irvin Dally -- there is something archaic about his tracks that make you wonder if Conor Oberst has a time machine that he used to bite Dally's style.
Skip: Augustana -- Remember that annoying 'think I'll move to Boston' song? This is the group that afflicted your subconscious with that for months on end. You shouldn't forgive them yet.
See instead: Givers -- Indie pop at its finest, it reminds me of Vampire Weekend with male and female vocals but without the polo shirts and undeserved pretentiousness.
Skip: Calvin Harris -- The man was making electronic music before it was popular and claims to have created disco; it hurts to say this, but I'm sorry, you had your chance and are now passé
See instead: Chain Gang of 1974 -- there is something very raw about the gang's arrangements, as if frontman Kamtin Mohager put the finishing touches on the tracks in his car before the show, which leads to an equally as rowdy dance party
Skip: Asher Roth -- Though he inspired a new wave of rapping about what is going on in your every day life, you've gotta believe people without tons of money lead a more dramatic life and will have more to rap about
See instead: Mac Miller -- With a song like "Koolaid & Frozen Pizza" will get he surely received inevitable Roth comparison's galore, but he's got potential for more.
Skip: Kanye West -- Mr. Dark Twisted Fantasy himself may or may not be in attendance but speculation is rampant after this cryptic video was released. (update: Kanye is a confirmed act at VEVO power plant)
See instead: Doomtree Collective -- creative, indie rock-inspired beats and introspective lyrics spit with reckless abandon.
Skip: DeVotchKa -- If a band has received a Grammy nomination and two academy award nominations then it is way too popular for SXSW's own good.
See instead: Two Star Symphony -- the group's 'extended orchestra' includes everything from a toy piano and marimba to a clarinet and harp. Even if they don't sound good it will be fun to watch all eight band members squeeze on stage.
Skip: Panic! At the Disco -- I shouldn't have to tell you why this "band" is Lousy with a capital L.
See instead: Absolutely anything else, including the homeless guy outside Stubb's drumming on overturned plastic paint buckets.
Skip: Guy Forsyth, Gary Clark Jr., Robert Earl Keen, et al -- Austin wouldn't be what it is without these legends, but they will still be in Austin long after SXSW, and the crowds that come with it, are gone.
See instead: Blair -- she has the lungs and the twang of a country music star but is backed by synth-infused sounds, call Marty McFly because you're going back to the future indeed.
Skip: Diplo -- From producing MIA's hit records to propelling Major Lazer into prominence to hand-picking last year's SXSW carniville lineup, Diplo has had his fair shot at ruining out eardrums
See instead: Gold Panda -- Make no mistake, he is a DJ so there isn't a whole lot to 'see' in a live performance, but if you are dancing hard enough it don' matta'.
Skip: Owen Pallett -- If you've never seen the one man magic show that is final fantasy, who is a master at recording and looping together entire tracks together, then don't let me stop you. But if you have, maybe its time to try something new?
See instead: Mother Falcon -- Most, if not all, off these kids are still enrolled at local Austin high schools and will have a big black X on their hands to prevent them from buying alcohol, but their passion for music and the joy they derive from performing is unmatched.
Skip: Wu-Tang Clan -- From the countless solo albums to the unflattering recent group efforts, Wu-Tang Clan has been showing its age for some time now
See instead: Wu-Tang Clan -- Who am I kidding? Any time you have the opportunity to see the greatest hip-hop collective of all time you gotta take it. R.I.P. Ol' Dirty Bastard.
Popular in the Community