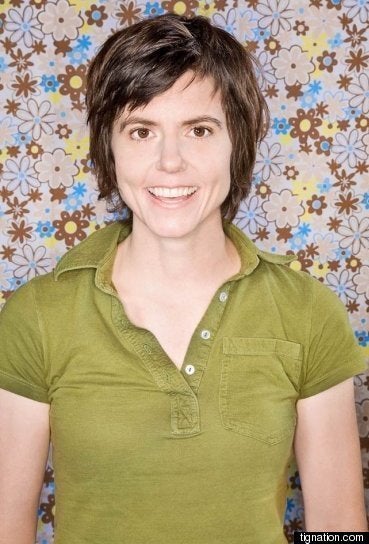 South By Southwest released its 2011 comedy lineup yesterday and it features an impressive list of professional as well as up-and-coming comedians, along with satellite editions of hit alternative shows such as Scott Aukerman's "Comedy Death Ray" and Marc Maron's "WTF Podcast."
But according to some comedians and fans, the lineup was demonstrably light in one particular area, and, as usual, twitter was the place to air grievances.
Within moments of the announcement, comedian Sara Benincasa tweeted: "Jesus. SXSW Comedy booked one female this year. One." Writer and comedian Todd Levin posted one of the more RT'd tweets of the day: "Congrats, @SXSW, on this year's comedy bookings. 31 comics announced, including one female performer. Brave!" And New York comedian Jessi Richardson had a slightly more sardonic take: "To be fair, @sxsw did invite other female comics to perform, but they were ALL on maternity leave."
After remaining silent most of the day, SXSW released an official response last night via their Web site:
If you follow SXSW, you may know that our initial announcements are rarely complete, and this year is no exception. While we're proud of the roster of great comedians set to join us in Austin next month, we were disappointed by the fact that we could only include one woman in our initial release.
Nevertheless, the original press release announcing the lineup had no language indicating that the list was yet to be finalized or that it was subject to change, which is fairly standard. If organizers knew they had a problem with the number of women, it might have behooved them to include a line indicating that a more complete lineup was in the works.
The SXSW statement went on to say:
Unfortunately, we had just three female comedians apply in our open process this year. We'd love to see that number increase every year. That said, we did reach out to several who just couldn't make it work due to scheduling.

But some in the comedy community consider that assertion to be dubious at best. Comedian and co-creator of "The Daily Show" Lizz Winstead told us she would like to ask more questions:
It saddens me immensely as hilarious women are everywhere you turn. Stand up, sketch, all forms of social media. It's a no brainer. I would like an answer to the following questions: 'How many women did they reach out to, who declined, who bailed at the last minute, and why they couldn't or didn't feel the need to find an equitable balance of male to female?'

SXSW is one of the premiere music, film and comedy festivals in the country, and performing there is often a signature achievement in an artist's career. In the past, the festival roster has included comedians like Morgan Murphy, Maria Bamford, Margaret Cho, Kristen Schaal, Janeane Garofalo and many more. And it's that fact that is perhaps what has made this year's oversight so shocking to many. Benincasa elaborated on this point via email:
I try to stay away from complaining about the treatment of female comics, because if you want to play in this game you need to recognize that it is largely a male sport. It's like a girl who joins a high school football team. She knows what she's signing up for, and chances are, she enjoys the company of dudes. But the SXSW thing kinda bums me out. They've booked women in the past. It's just weird.

Chelsey Delaney, who will host a panel at SXSW Interactive this year, told us that the issue is a perennial problem, but also echoed Benincasa's sentiment that this particular case stands out:
The SXSW conference is usually male-dominated in general (specifically interactive and comedy) and I think last year the organizers realized the weight of the problem. This year organizers made clear and explicit statements on the importance of diversity, particularly gender diversity. That's why the comedy lineup is bizarre; It's so insanely unbalanced that it can't possibly be what we think, or at least, I hope not.

Whether the lack of women on the lineup is a result of actual sexism, scheduling conflicts, or simply a huge oversight, the overall point is that SXSW has some re-evaluating to do before the festival begins in March. Comedian and author Julie Klausner gave us her thoughts:
Whether or not it was an oversight, it is egregious, dumb and mean to deprive female comics of the exposure, the work, and the access to delicious breakfast tacos that a slot on the SXSW comedy lineup brings along with it.

Finally, Winstead brought the issue full circle:
I just hope it's not a woman who is booking it. That would really ice the shit cake.

What do you think? Was this sexism? An honest mistake? Are critics jumping the gun on a problem that the festival is in the process of solving? Answer the poll and then weigh in with your comments.
Related
Popular in the Community