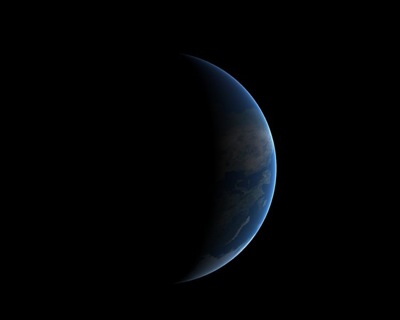 Anyone and everyone in the realms of music, film and interactive technology is more than familiar with "South By," the abbreviated moniker for the South By Southwest Music, Film and Interactive Festival held in Austin, Texas every spring. A fourth piece of the South By pie, though, burst onto the scene last week with a strong sophomore outing.
Although it's held in the fall, far from the circus-like springtime melee of hipsters, techies and interdisciplinary visionaries, SXSW Eco successfully brought together experts from the often divergent worlds of government, academia, non-profits, startups and large corporations alike last week, all with a common purpose: to talk about solutions for a sustainable world. Launched in 2011, the environmental arm of the global conference raised questions of how to reframe society's perspectives in a way that will actually result in measurable change -- no small feat for a mere 72-hour event held in the heart of the lone star state.
Established and emerging media outlets made the rounds throughout the three-day amalgamation of ideas, gathering stories from the likes of social entrepreneur Philippe Cousteau, grandson of the late oceanographer Jacques Cousteau, and myriad thought leaders and change makers in the world of environmental advocacy. But the quieter stories that emerged -- the one-off anecdotes of everyday change taking place in the schools of the nation's capital, the outlying neighborhoods of mid-sized cities, and the popular retail stores in which we shop -- those were the ones we, the editors of Milkshake, came home excited to share. And so, we present a trio of success stories in progress that piqued our interest amid the high-level planning, high-powered networking, and high-minded talk of behavior change.
These "real life" examples, although perhaps mundane to some, are indicators of the world in which we'll likely be living in the years to come. The change agents whose stories we're reporting in this article are all easily-replicable examples of how practically anyone can do his or her part to build a more sustainable future.
Reframing Retail Standards: Patagonia
Most conscious consumers have heard of Patagonia, the outdoor clothing company that makes durable gear for every climate. Many have heard of its "Don't Buy This Jacket" campaign from the 2011 holiday season, which subversively -- and rather brilliantly -- encouraged people to buy less instead of more, thereby giving the earth a holiday present of its own. But only a select few were present last week when Vincent Stanley, Patagonia's Vice President of Marketing, personally announced the company's new buyback program, appropriately completing the circle of its "reduce, repair, reuse, recycle" culture.
Stanley was giving a 15-minute micro-session about the "Don't Buy This Jacket" campaign when an audience member asked what else the company was doing to support its "4 R's" mantra.
"I'm glad you asked," he responded, and explained that earlier in the week, the brand had made its first buyback from a customer who brought back a piece of used clothing for a fair exchange. The pilot program, launched in Portland and called Common Threads, involves a section of the store where customers can trade in or sell back their Patagonia items once their time together has run its course.
The concept revolves around the notion that once a person has, say, climbed a few mountains and gone on a few outdoor adventures, it's nice to offer someone with a tighter budget the opportunity to do the same. While actively employing such a money-where-its-mouth-is approach, it's likely Patagonia will continue making very happy campers out of its repeat customers in the years to come.
Taking Education a Step Further: The Sidwell Friends School
What if there were a school that taught its children far more than reading, writing and arithmetic, and in doing so, taught the world outside a little something as well?
The "Beyond LEED: Living Buildings and the 2030 Challenge" session at SXSW Eco, much like its title implied, focused last week on going above and beyond the standards set by the Leadership in Energy and Environmental Design rating system. What was meant to be merely a starting point for architects and designers looking to build a greener world, the panel explained, had accidentally become a measuring stick -- a gold standard to which "eco-friendly" development is now held, even though more can be done, and arguably should.
So, some of America's most esteemed architects came together to talk about living buildings -- i.e., those that can exist off the grid, some even creating energy of their own in the process. In doing so, they told the story of a promising example: The Sidwell Friends School in Washington, D.C.
A private K-12 school located in D.C.'s Tenleytown neighborhood, Sidwell Friends' middle school building was renovated in 2006 to circulate and clean its own water through on-site sewage treatment, water re-use, and water-efficient native plants. Those efforts now reduce the school's water consumption by 93 percent and keep it entirely disconnected from the city's sewer system. The kicker: it actually saved $60,000 in doing so, and tests have reported that the school's water is actually cleaner than that of the city itself.

With its repurposed materials, rain garden, wetlands, and green roof featuring 50 native plant species chosen for their ability to break down pollutants, this school is both reducing its footprint and teaching future generations how to do the same. To those concerned about reducing the impact of water and energy consumption on the environment without sending construction and renovation projects into a financial tailspin, that's a lesson plan worthy of an A-plus.
Putting Better Food on the Table: Zenger Farm
Generally, when asked to think of an urban farm connecting to its community, the standard image that springs to mind is an organic farmer's market set in the heart of a thriving city. Perhaps it's cornered on all four sides by tall buildings, well-heeled patrons and the buzz of traffic zooming past the fresh produce brought down from the rooftop garden or hauled in from farms in outlying areas.
Zenger Farm is proudly challenging that illusion from its position in an area called Lents on the far outskirts of Portland, Oregon. The urban farm is a solid 15 minutes outside the city, halfway to the neighboring town of Gresham, and yet it operates within its immediate surroundings in much the same way its contemporaries do at the city's bustling center, with a weekly farmer's market, a community table, cooking classes and opportunities for neighbors to convene over healthy food and celebrate their local pride. Another notable aspect of the farm: it accepts food stamps.
Thanks to Portland-based food writer Anna Brones, SXSW Eco's food anthropology session attendees were turned on to Zenger's charms, and it's starting to create a bit of a buzz.
Zenger describes itself as "a working urban farm that models, promotes and educates about sustainable food systems, environmental stewardship, community development and access to good food for all." And it uses the term "all" rather literally; the truly remarkable thing about Zenger Farm is its dedication to working with immigrant families with limited incomes, some of whom may not speak English fluently. It's been doing so for the past six years.
Thanks to operations like this one, the concept of urban farms and their services only being accessible to city dwellers with the means to pop downstairs for a Saturday treat is slowly broadening to include low-income, ethnically diverse populations too -- many of whom infuse their own cultures' flavor into the healthy recipes that end up being shared across and between neighborhoods as a result. Stripping away the elitist labels often applied to the local food movement, Zenger breaks down a long-standing socioeconomic barrier - a shift that, for many, holds the key to a multitude of public health solutions. All because of a simple, reflexive action: seeing a need and filling it with a neighborhood table full of nutrient-packed fresh food.
Now, if that's not delicious, we don't know what is.
About the Conference:
SXSW Eco was first held in 2011; it successfully completed its second year in existence last week at the AT&T Conference Center in Austin, Texas. It convened more than 120 sessions and special events featuring more than 250 speakers, all experts in the realm of environmental impact.
About the Author:
Amy Lynch is the editor of Milkshake and Milkshake Kids, sharing original daily features on good finds that give back and make a difference in the world. Her work has been featured in media outlets including CNBC.com, AND Magazine, YourTango and The Huffington Post.
REAL LIFE. REAL NEWS. REAL VOICES.
Help us tell more of the stories that matter from voices that too often remain unheard.