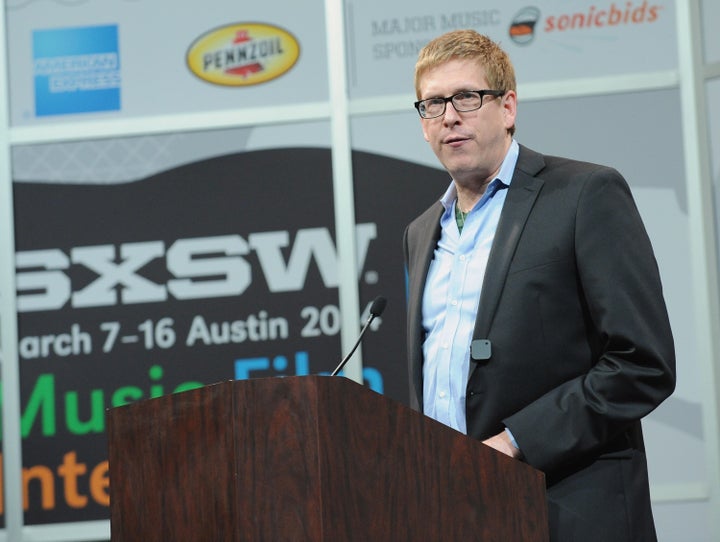 Amid boycott threats from two major media outlets, the director of the South by Southwest Festival in Austin, Texas, acknowledged Friday that he made a mistake by caving to Internet trolls and canceling two scheduled panels about online harassment in the gaming community. Instead of the panels, he said, SXSW will hold a daylong summit March 12, during the festival, with many high-profile speakers to address the issue in more depth.
"While we made the decision in the interest of safety for all of our attendees, canceling sessions was not an appropriate response," SXSW Director Hugh Forrest wrote in a blog post. "We have been working with the authorities and security experts to determine the best way to proceed. It is clear that online harassment is a problem that requires more than two panel discussions to address."
Earlier this week, SXSW canceled two panels in response to threats of rape, animal abuse and on-site violence from the very harassers the panels had intended to discuss. One panel, called "Level Up: Overcoming Harassment in Games," was intended to combat a movement known by the hashtag #GamerGate, which emerged in August 2014 to fight efforts to make online gaming more woman-friendly. Gamergate supporters are known for harassing and threatening women in the industry and were largely behind the recent online threats that ultimately succeeded in shutting down the SXSW panels. 
"SXSW prides itself on being a big tent and a marketplace of diverse people and diverse ideas," Forrest wrote. "However, preserving the sanctity of the big tent at SXSW Interactive necessitates that we keep the dialogue civil and respectful. If people cannot agree, disagree and embrace new ways of thinking in a safe and secure place that is free of online and offline harassment, then this marketplace of ideas is inevitably compromised."
The move infuriated two major SXSW participants, BuzzFeed and Vox, who threatened to boycott the festival if it did not find a way to address the subject of online harassment. BuzzFeed noted the irony of Forrest's decision in a statement on Tuesday. 
"We were disturbed to learn yesterday that you canceled two panels, including one on harassment in gaming, in response to the sort of harassment the panel sought to highlight," BuzzFeed said.
The pressure achieved its intended effect. On Friday, Forrest released a long list of speakers who have signed onto the new online harassment summit, including former Texas State Sen. Wendy Davis (D), U.S. Rep. Katherine Clark (D-Mass.), noted feminist writer and director Soraya Chemaly and Monika Bickert, head of product policy for Facebook. Forrest said the festival will "work closely with the authorities and safety experts" to defend the summit against threats of violence. 
"Online harassment is a serious matter and we stand firmly against hate speech and cyber-bullying," he said in a statement. "It is a menace that has often resulted in real world violence; the spread of discrimination; increased mental health issues and self-inflicted physical harm."  
But the move has not appeased all of the activists who are working to combat online harassment in gaming. Randi Lee Harper, founder of the Online Abuse Prevention Initiative, expressed concerns Friday that the festival was still including pro-Gamergate panelists in its March summit. While SXSW listed her as a participant in the daylong summit, Harper is not sure she will participate and is concerned for her safety, she said in a series of tweets.
"No one would say abusers should be allowed to debate those they abused," she tweeted. "This shows SXSW does not understand online harassment." 
She later tweeted, "What SXSW did was equivalent to allowing a perpetrator of domestic violence to stand on a stage next to the woman he abused. The movement they represent has forced many of us to go into hiding. Giving them a chance to say 'we don't harass women' is bullshit." 
Forrest did not immediately respond to a request for comment.
Calling all HuffPost superfans!
Sign up for membership to become a founding member and help shape HuffPost's next chapter