More often than not, a convention is not quite worth the aggravation -- speakers ramble on about lofty ideas of expertise, happy hours cloud your judgement (I'm so not speaking from experience) and morning meetings turn into how-can-I-cancel-this-kindly calls? But this year, there was no doubt, that anyone livin' online, was down to get off it at SXSW Interactive in Austin.
Last year, it was all about startups (GroupMe added location and photo sharing), iPads (pop-up shops sold out) and Groupon; but this year, it was about the mad-hat marketers like American Express, CNN, Fast Company and Nike. Maybe we're just starting to feel it on the East Coast (why thank ya Bloomberg). Maybe it's because of the super cute NY Tech scene emerging from brands like New York Tech Meet Up, TechStars, Made in NY or L2. Or maybe, it's because content creators are finally starting to catch up with their sistas' in CSS.
Needless to say, SXSW is not for everyone, but at the same time, it is exactly for everyone. From engineers, to market-eers, from CMO's to in-the-knows, SXSWi has one thing most festivals and events do not -- inclusivity. Well, as long as you RSVP'ed on Event Brite... or Evite... or the SXSW App. You think someone would streamline this calendar chaos!
Chug wine at the Gary Vaynerchuk Bash (he tweets out his location 10 minutes before) or bump elbows with Sean Parker at the Jay Z #AmexSync Show. Jam out to Third Eye Blind thanks to Aetna and crash the Foursquare bash. All nerds (and I include myself with pride) are welcome... and that's a really, really good thing. Because socializing leads to sharing, and sharing leads to great collaboration. And collaboration, well that's what social media is all about.
We're knee-deep in a generation of creative, innovative and integrated entrepreneurs. We think about valuation more than sales. We think about e-commerce more than bricks and mortar. We're builders and dreamers, running, learning and understanding at ADHD speeds. There's no slowing us down (have you met me? that will never happen); there's only racing forward.
In one day, Facebook changed everything we knew about how to market and share content on the platform (thanks, by the way). In one day, Pinterest became the fastest growing website of all time. In one single day... well, that's all it takes these days.
So I learn, share and communicate (I'd like to speak for the "we" but I won't generalize). I deeply educate myself and my team. And I sincerely listen, to what you -- the tweeters, the pinners, the fans -- have to say.
SXSW is the best of both work-and-play. Hopefuls hunt for funding, VC's hunt for talent, the talent hunts for projects, projects hope to get noticed. I can sit next to the head of an agency, and the digital director of another brand, and talk openly about strategy, partnerships and the people we love working with. So skip the speaks and head to... a bar. Because that's where the bourbon, and brilliance are flowing.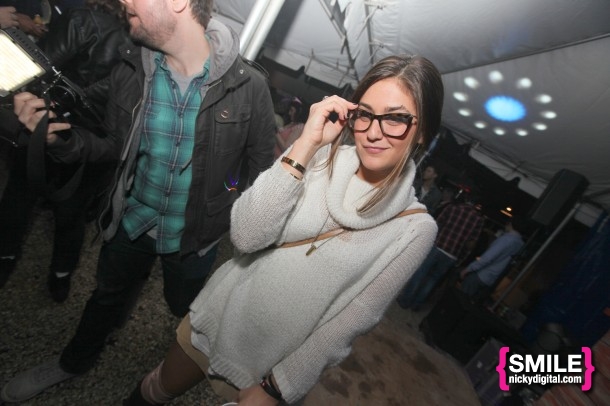 Calling all HuffPost superfans!
Sign up for membership to become a founding member and help shape HuffPost's next chapter