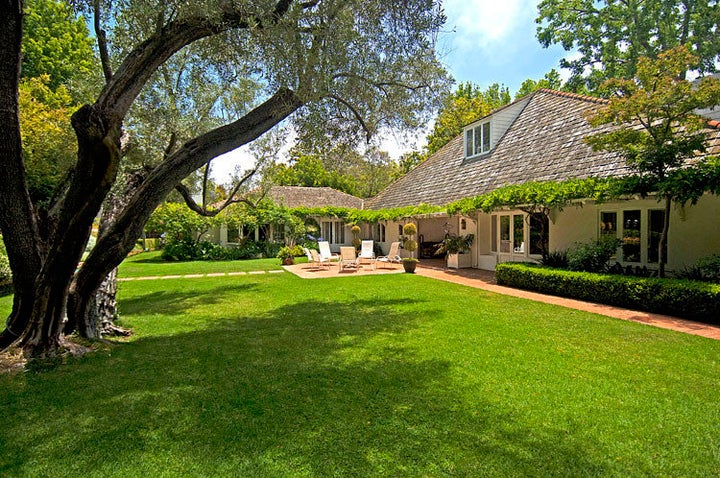 For the first time in thirty years, this Wallace Neff traditional, built in 1941 is for sale with a listing price of $7.85 million. Sydney Pollack and his architect wife, Claire bought the home in the 1980s and lovingly restored it. Sydney and Claire Pollack married in 1958 and remained together until Sydney's 2008 passing "at his home in Pacific Palisades," states the Los Angeles Times.
Sydney Pollack's legacy comprises forty-eight Academy Award nominations (including eleven wins), fifty years of marriage, two daughters (son Steven passed away in 1993), six grandchildren, numerous film classics, and this prized estate.
The Pollack's California shingle-roof cottage features four bedrooms and five and a half bathrooms. Archetypal Neff qualities are highlighting throughout the home: "monolithic chimneys, thick walls, peg and groove oak floors, an oval dining room, acorn door hinges, and access to the gardens from every room," states the listing. The grounds include a saltwater pool and flora such as giant magnolias, birch and sycamore trees infuse the property.
Updated: This article has been corrected to reflect Wallace Neff as the property's architect.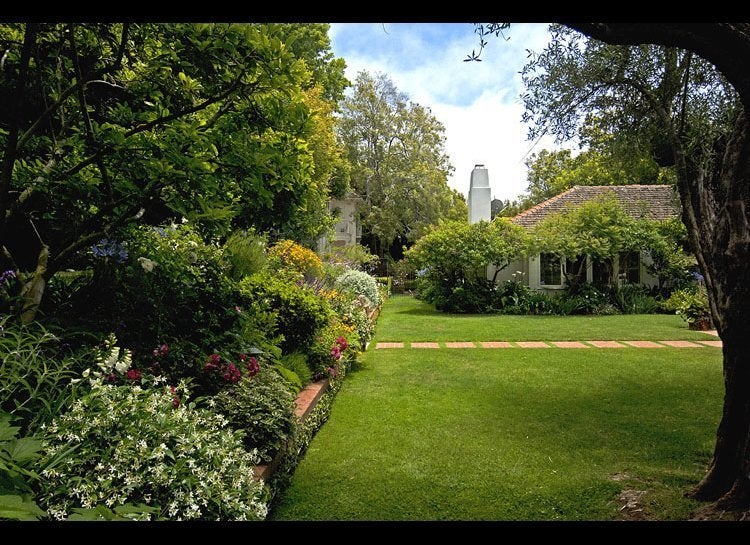 Pollack Estate
Related
Popular in the Community