A Durango High School senior had her yearbook portrait yanked and says that school administrators told her the photo violated school dress code.
The debated photo shows 18-year-old Sydney Spies wearing a black shawl and yellow skirt with plenty of skin in between.
However Spies is arguing that she was just trying to exercise her right to freedom of expression.
"Some people might think it's a little bit sexy or inappropriate. But I think it's artistic. I think it's a good expression of who I am as a person," Spies told 9News. "I'm a dancer, I'm trying to be a model, I really enjoy photography and I think that this is a good thing to represent me and I think they are taking away my freedom of expression."
After turning in her photo for publication, Spies says she was told she needed to make a different selection even though, she says, the yearbook editors had already voted 4-1 to allow it. The editors however told the Durango Herald on Thursday that in fact they decided, and not the administration nor their overseeing advisor, to revoke Spies photo.
According to the Student Press Law Center, Colorado's revised statute section 22-1-120 lays out specific free speech and press protections to public school publications "written substantially by students" but also contains a provision "making it the adviser's responsibility to supervise production and 'maintain professional standards.'"
Sydney Spies's mother, Miki Spies said on Facebook:
I wanted my daughter to chose a different photo but she is 18 and doesn't always listen! I knew this would be hard and it's proving to be.
Photo [via Facebook] of Spies that was revoked: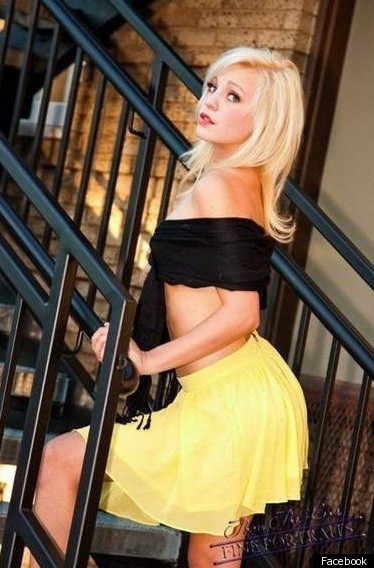 Related
Popular in the Community