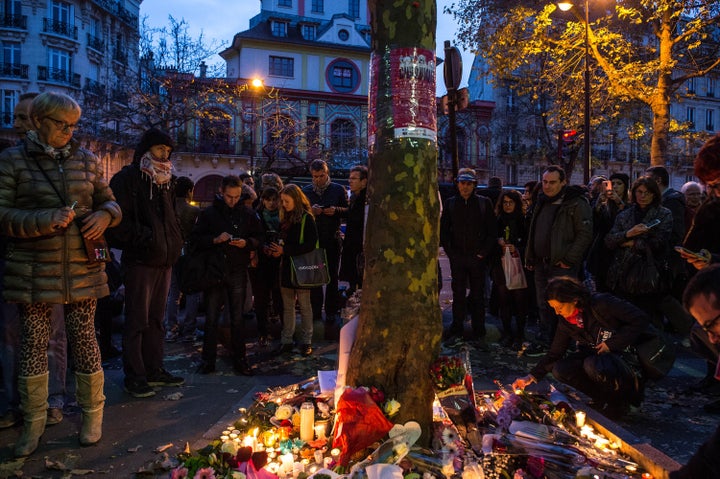 Shortly after a series of coordinated terrorist attacks rocked Paris last Friday, locals began using the hashtag #PorteOuverte to offer shelter to others in need.
French journalist Sylvain Lapoix, the man who launched the hashtag, went on French television program "C à Vous" on Monday night to discuss his moment of clear-headedness amid the chaos, and why he doesn't consider himself a hero.
Lapoix was at home on Friday when he learned of the attacks on social media. At 9:30 p.m., he tweeted, "Those who can open their doors, geotag your tweets and [use] #PorteOuverte to indicate safe places."
He inadvertently started a movement: His original message was retweeted 760 times and was quickly amplified by international news media. It now has nearly 800,000 mentions on Twitter.
The hashtag "allowed people who wanted to help, who did not have a gun, who were not rescuers, who were not doctors, to help," Lapoix told "C à Vous."
Lapoix, a freelance journalist who specializes in energy and the environment, downplayed his role in helping Parisians in wake of the attacks.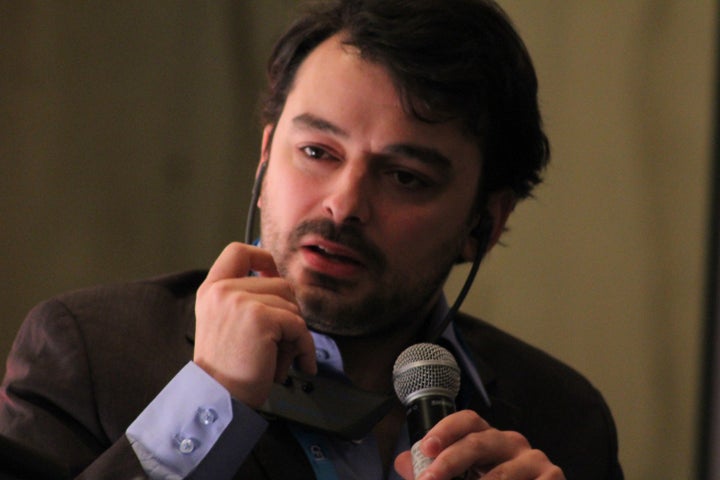 "I had presence of mind for a minute," he said. "It took me two seconds to tweet, and after that, for hours and hours, people gave their trust and their time."
He thinks his hashtag took off because, "there was a solidarity that spontaneously manifested" in the city on Friday night. He noted how quickly the message was translated into several different languages for tourists and foreigners.
Lapoix was incredulous that he was being singled out for his contribution, saying, "People tell me I'm considered a hero, are you kidding me? I helped people help others, that's all."
Did you use #PorteOuverte to find safety in Paris during the attacks? If so, share your story with krithika.varagur@huffingtonpost.com.
Read More
Paris

Coverage: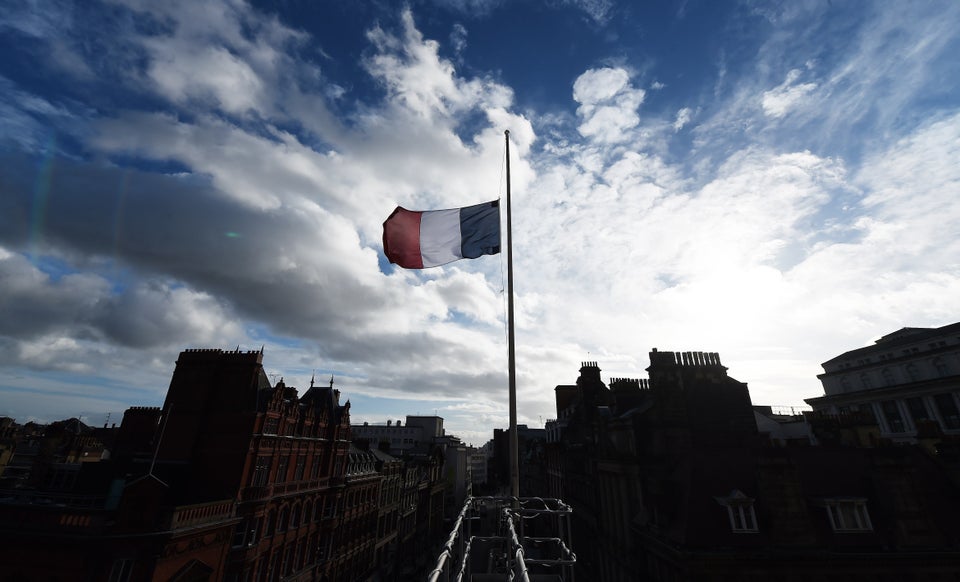 Inspiring Reactions To Paris Attacks