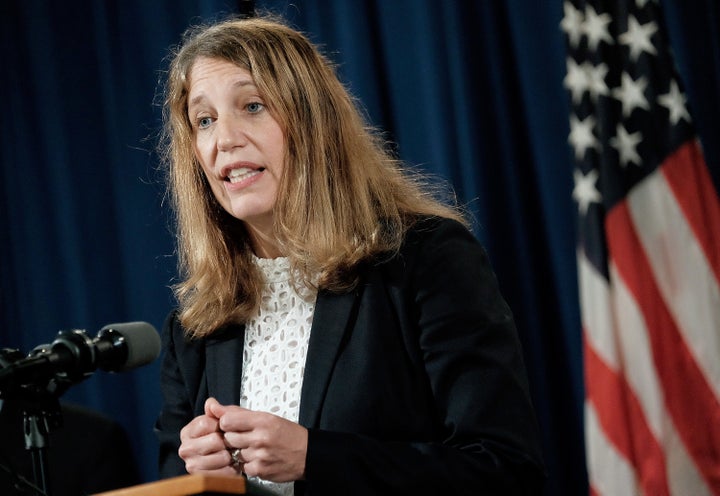 WASHINGTON -- The first two years of Obamacare enrollment brought health coverage to millions of people, overcoming political obstruction and a disastrous initial rollout of the sign-up system in the process. But the road could be even rougher ahead, Health and Human Services Secretary Sylvia Burwell said Tuesday.
"As we reduce the rate of the uninsured, there are fewer potential marketplace customers out there," Burwell said during a speech at Howard University Hospital in Washington. "Overall, the open enrollment is going to be tougher than last year."
Nearly half of the remaining uninsured are between the ages of 18 and 34, the most coveted demographic for health insurers because of their relatively low medical costs -- but among the most difficult to enroll for the same reason, because the value of health coverage may be less apparent to consumers who need little medical care.While 4 in 10 of the people who could sign up for health insurance exchange plans now earn low enough incomes to qualify for generous subsidies that significantly bring down the cost, awareness of these tax credits is low among the uninsured. Enrolling these people can also be a challenge even if they know about financial assistance, because they may find even small premiums unaffordable. The price of health insurance also remains out of reach for some whose incomes make them eligible for only modest tax credits or none at all.
Burwell highlighted Obamacare's progress to date, citing a new departmental report finding that 15.3 million previously uninsured adults gained coverage between October 2013 -- when the first enrollment period began -- and this month, either from the exchanges or from Medicaid in states that expanded eligibility for that program under the Affordable Care Act. A separate provision allowing young adults to remain covered by their parents' insurance until age 26 accounted for an additional 2.3 million people who have health coverage they wouldn't have absent Obamacare, HHS reported. That puts the total at 17.6 million, up from 16 million as of March, according to the department's analysis.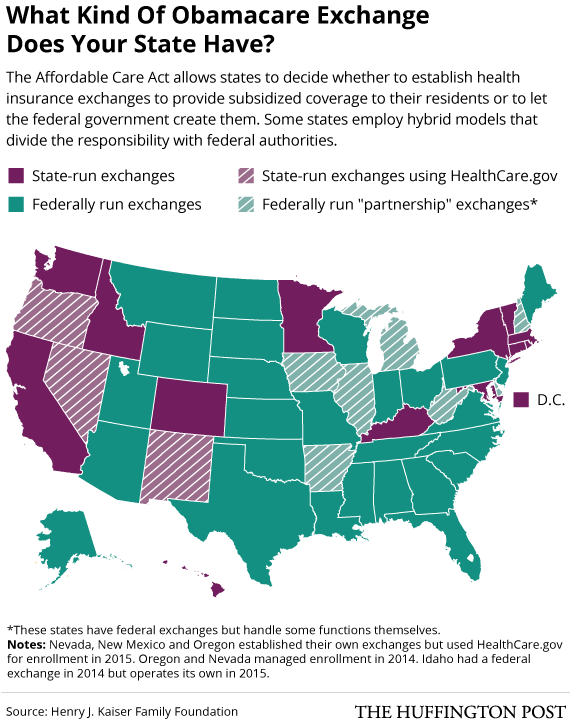 Through the first half of this year, 9.9 million people were enrolled into health plans from the exchange marketplaces, down from 11.7 million in February. The decline came as some consumers gave up that insurance, whether because they got coverage from another source, they could not afford their premiums or for other reasons. HHS expects 9.1 million people will still have this coverage by year-end, which is in line with the department's own goals prior to the last open enrollment period.
Nevertheless, the pace of new sign-ups slowed during the first two years of Obamacare enrollment, and remains far behind what the Congressional Budget Office projects. The CBO expected 11 million people to have exchange plans this year, and for that number to more than double next year -- an outcome that seems far-fetched at current enrollment levels, especially given Burwell's assessment of the current challenges.
In addition, health insurance companies in some cases will implement large price increases that could dissuade consumers, though prices for the health insurance polices used to set subsidy levels appear more stable, suggesting that affordable options will remain available, at least in many markets. Enrollment also could be bolstered because the tax penalty for not complying with the Affordable Care Act's "individual mandate" to get coverage will be at least $325 per adult and $162.50 per child, an increase from this year, for people who don't qualify for an exemption.
To maximize enrollments during the upcoming sign-up round, Burwell said, HHS will concentrate its efforts on five geographic areas with large numbers of possible enrollees: Chicago, Dallas, Houston, Miami and northern New Jersey. These locations have the highest concentrations of uninsured but eligible people of anywhere in the nation. In addition, these areas have high concentrations of African-American and Hispanic residents -- and the uninsured rates remain higher in those communities than the national average, despite gains in recent years.
To cater to the remaining uninsured, HHS plans to intensify its public education about the tax credit subsidies available for private insurance on the exchanges, which 84 percent of current enrollees receive, Burwell said. The department will also unveil improvements to HealthCare.gov, the online portal to the federally run exchanges, such as better information about which medical providers and prescription drugs are covered by health insurance plans. And HHS will promote its call center and in-person assistance, which surveys have shown are especially valued by people of color.
HHS has not yet released its projections for how many more people will sign up on the exchanges during the open enrollment period for 2016 health coverage, which runs from Nov. 1 through Jan. 31. The federal government operates the health insurance exchanges, in whole or in part, in 37 states. Thirteen states and the District of Columbia run their own exchanges.
CORRECTION: An earlier version of this story inaccurately described the income levels of those who remain uninsured but qualify for enrollment in health plans through the exchanges.
Popular in the Community