Milwaukee police on Sunday identified 23-year-old Sylville K. Smith as the man fatally shot by a Milwaukee officer Saturday afternoon following a traffic stop.
Smith's shooting death sparked hours of violent unrest in the Sherman Park neighborhood on the north side of the city, including vandalism, eyewitness reports of shots fired toward police vehicles, six businesses being set on fire and 17 arrests.
"Last night was unlike anything I've ever seen in my adult life in this city," Mayor Tom Barrett said in a Sunday press conference. "And I hope I never see it again."
Saturday night's violence prompted Gov. Scott Walker (R) to activate 125 members of the National Guard, though Barrett said the guardsmen won't be deployed unless Milwaukee Police Chief Edward Flynn requests it.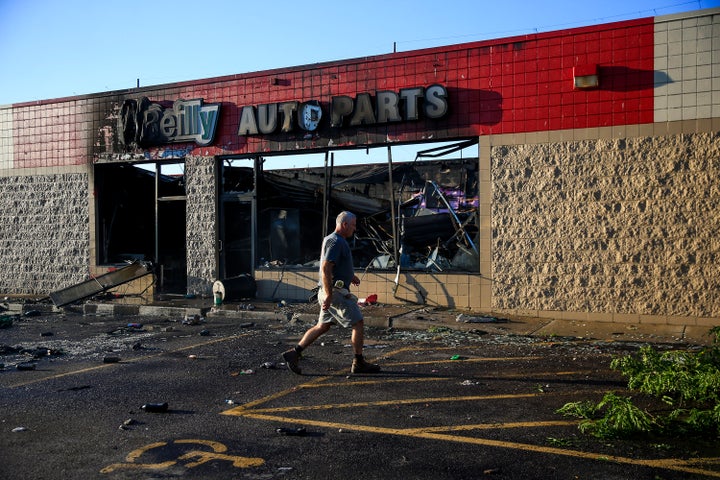 Smith and another man were stopped in a car around 3:30 p.m. Saturday on the city's north side. Flynn described Smith as fleeing within seconds of the stop and said Smith pointed a gun at the officers. Police fired several times and fatally struck Smith in the chest and in the arm.
Flynn confirmed the officer who shot Smith is black, but declined to identify him by name out of fear for his safety. The officer, described as a 24-year-old six-year veteran of the force, was staying out of town with relatives as of Sunday, according to Flynn.
Despite the police account of Smith's death ― which was captured on unreleased police body camera footage ― some local residents of the largely black, low-income neighborhood expressed suspicion of the police's narrative to local media.
Milwaukee is the most segregated large city in the U.S., according to a 2016 report by the Brookings Institute.
Erik Ljung, a documentary filmmaker who has been following the family of Dontre Hamilton, a black Milwaukee man with a mental illness who was shot 14 times and killed by police in 2014, said tensions in the particular block of Sherman Park have been simmering all season.
"There was a murder this summer near that gas station," Ljung said of the BP station that was torched Saturday. "A couple weeks later someone was trying to steal from food from the BP and one of the owners shot toward the kid, so there were mass boycotts."
Ljung noted other incidents that had been building tension between the police and local residents over the past 12 years (though historic segregation goes back much further).
"There was the Frank Jude case," Ljung said of a 2004 incident in when a Milwaukee police officer brutally beat Jude. "Then Dontre Hamilton, strip searches on the northwest side, accusations that cops were indiscriminately cavity searching people..."
"There's been a heavy police presence," Ljung said. "This was really the worst spot for it to happen. It's building on a tinder box."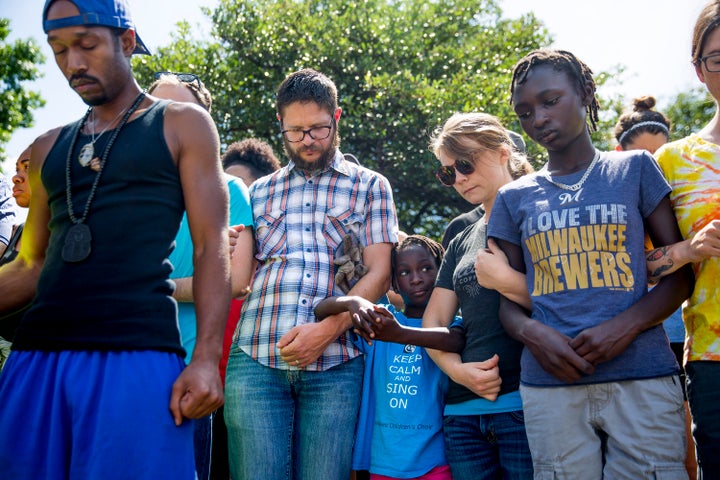 Barrett said he went to the scene of the shooting in the immediate aftermath, and described it as peaceful but emotional.
"I think we have to recognize that a young man lost his life yesterday afternoon. And no matter what the circumstances are, his family has to be hurting," Barrett said. "I have a 23-year-old son, so I can't imagine what his parents must be going through."
Smith's father, Patrick, told Milwaukee's Fox 6 affiliate he was anguished that he set a poor example for his son.
"Your hero is your dad, and I played a very big part in my family's role model for them," the elder Smith said. "I got out of jail two months ago, but I've been going back and forth in jail, and they see those things. So I'd like to apologize to my kids because this is the role model they look up to. When they see the wrong role model, this is what you get."
The elder Smith lamented the availability of guns, including concealed carry; the family told the Milwaukee Journal Sentinel that the younger Smith had a concealed carry permit.
"They got us killing each other and when they even OK'd them pistols, they OK'd a reason to kill us too," Patrick Smith said. "Now somebody got killed reaching for his wallet, but now they can say he got a gun on him and they reached for it. And that's justifiable."
Community leaders have already called for the release of the body camera footage from the incident, which Barrett said he agrees should be made public with minimal delay.
"I think it's in everyone's best interest to be as transparent as quickly as possible," he said.
Before You Go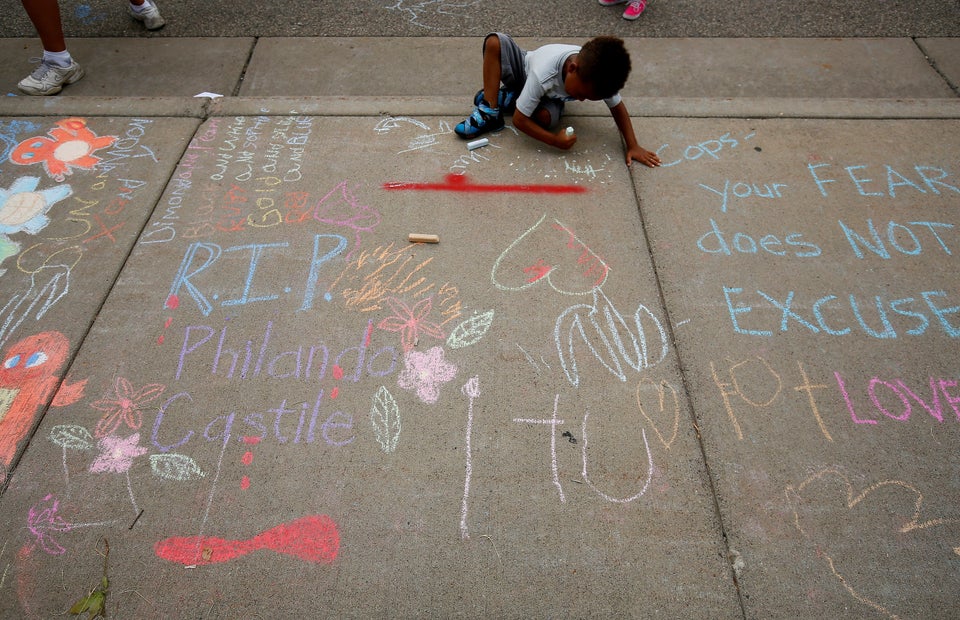 Children Protest Police Killings
Popular in the Community