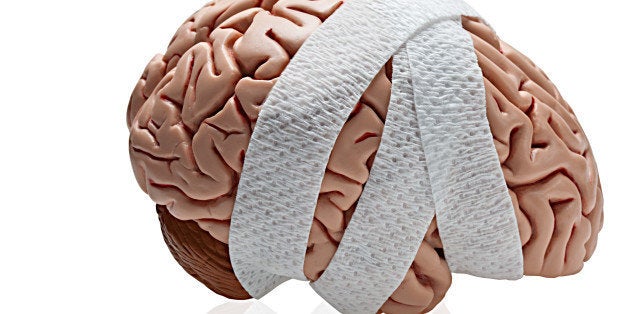 Damage to the brain may still occur even if symptoms of traumatic brain injury aren't present, a small new study suggests.
The study, published in the Journal of Head Trauma Rehabilitation, shows that even if a blast does not lead to symptoms of TBI among veterans, their brains' white matter may still be damaged at a comparable level to those who do experience symptoms.
"Similar to sports injuries, people near an explosion assume that if they don't have clear symptoms -- losing consciousness, blurred vision, headaches -- they haven't had injury to the brain," study researcher Dr. Rajendra A. Morey, M.D., an associate professor of psychiatry and behavioral sciences at Duke University School of Medicine, said in a statement. "Our findings are important because they're showing that even if you don't have symptoms, there may still be damage."
Forty-five U.S. veterans who served since September 2001 participated in the study, and were split up into three groups. One group had no blast exposure, another group had a history of blast exposure in addition to symptoms of traumatic brain injury, and the third group had a history of blast exposure but no symptoms of TBI. (The blast exposure did not involve direct hits to the head.)
Researchers conducted Diffusion Tensor Imaging on the participants, in order to detect brain white matter damage. White matter damage can lead to cognitive problems because of impairments to the communication network in the brain.
They found patterns of injury in the brains of the veterans who had a history of blast exposure -- regardless of whether they experienced symptoms or not. Plus, white matter damage was associated with performance on tests that involved mental task-switching and reaction time.
"We are not sure whether this indicates differences among individuals in symptoms-reporting or subconcussive effects of primary blast," Katherine H. Taber, Ph.D., a research health scientist at the W.G. Hefner Veterans Affairs Medical Center, said in a statement. "It is clear there is more we need to know about the functional consequences of blast exposures."