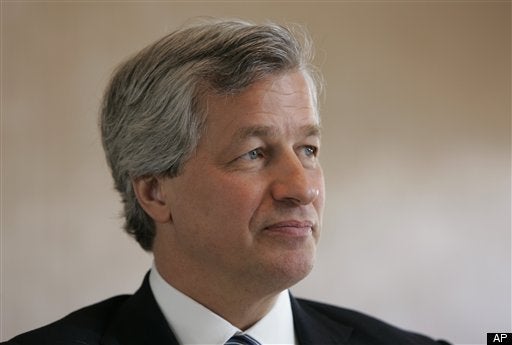 Graduation speaker choices rarely satisfy student bodies -- speakers are either too famous or not famous enough. But some in Syracuse University's class of 2010 go so far as to call their school's pick, JPMorgan Chase & Co. Chief Executive Officer Jamie Dimon, "anti-humanitarian" -- and they're doing everything they can to disinvite him to graduation.
Since the March 25 announcement of Dimon as Syracuse University and the State University of New York College of Environmental Science and Forestry's commencement speaker, a student-generated petition and a Facebook group titled "Take Back Commencement" have been created. The petition was created on April 2 and had 703 signatures as of Wednesday, and the group had 760 members.

The number of signatures stands at about one-fifth of SU's senior class. The petition states the signees' opposition to what they see as the use of the commencement to restore the banking industry's image and "validate the anti-environmental and anti-humanitarian interests of JPMorgan Chase." The petition demands a new speaker who does not fit this mold and is sensitive to the current global climate.
So far, the university refuses to budge. In an e-mail to the Orange, the school's Senior Vice President for Public Affairs Kevin Quinn wrote: "While we understand and respect that every student is entitled to their own viewpoint, Mr. Dimon is the speaker for this year's commencement."
Still, the "Take Back Commecement" group is working to find a replacement for Dimon -- "someone who has affected or wronged by JPMorgan."
What do you think? How would you feel if Jamie Dimon were to speak at your school's graduation?
Popular in the Community