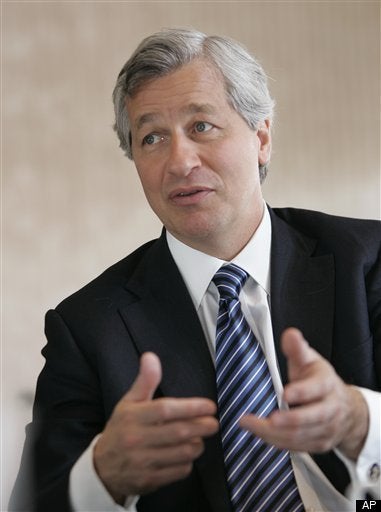 Frustrated with being addressed by someone they deem insensitive to the current global climate, Syracuse University students today will hold a dance party-rally in protest of the school's commencement speaker, JPMorgan Chase CEO Jamie Dimon.
The Daily Orange reports that a movement to oust Dimon from graduation ceremonies -- called "Take Back Commencement" -- has garnered considerable support, but the school is not relenting.

An online petition against Dimon garnered 925 signatures as of Wednesday night. Since the petition is online, however, there is no way to guarantee that all who signed are members of SU or ESF senior classes. A Facebook group titled "Take Back Commencement" had 871 members as of Wednesday. Some students are also carrying around paper petitions for their classmates to sign, which will be available at the protest Friday.

Chancellor Nancy Cantor sent an e-mail to students Friday to say the university stands behind its choice and to remind students of Dimon's credentials as a businessman and leader. The university does not have any plans to remove Dimon as the speaker, said Kevin Quinn, senior vice president for public affairs, in an e-mail.
Despite the backlash, Dimon told reporters yesterday he will address the class of 2010.
Bloomberg reports that Dimon was on a shortlist of possible graduation speakers for the school to choose from -- one that was generated by students.
But Syracuse senior Ashley Owens told the Wall Street Journal that objection to Dimon runs deep for some on campus. "I personally know students who have had to drop out of school because their parents have lost their jobs in the financial crisis," she said. "To have Dimon as our commencement speaker is really insensitive."
What do you think? How would you feel if Dimon was speaking at your graduation?
Popular in the Community