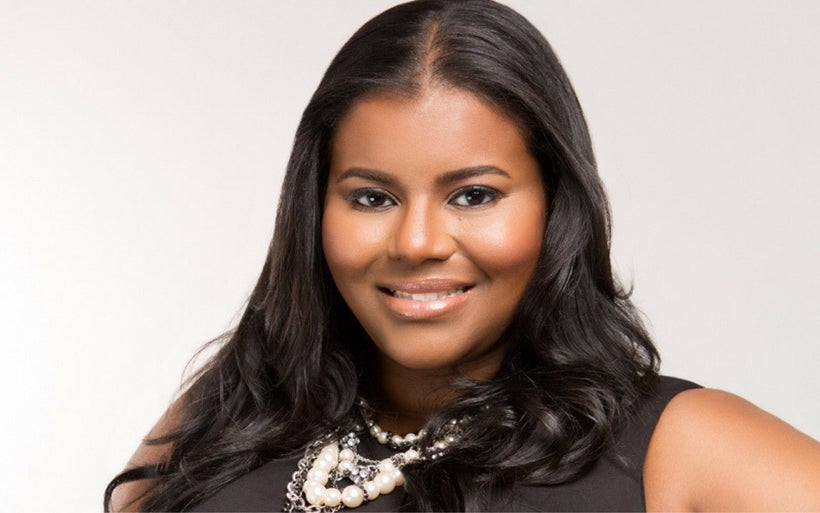 "If you want to go fast, go alone. If you want to go far, go together" – African Proverb
Public relations and marketing strategist, Syreta J. Oglesby, is the founder of SJO Public Relations. The New Jersey-based firm specializes in entertainment and lifestyle PR and marketing. The Spelman graduate and former pre-med student is best known for developing strategic partnerships with firms such as the One/35 Agency, W&W Public Relations, and This Is Dope.
Oglesby is a contributor to "Souls of My Young Sisters: Young Women Break Their Silence with Personal Stories That Will Change Your Life," (Kensington Publishing). In "Souls of My Young Sisters," her encounter of an unrequited love at 25 years old inspired her essay, "I Love You. Do You Love Me? Can We Be Friends?" Oglesby is also a contributor to Candice Benbow's Beyoncé inspired #LemonadeSyllabus, a resource guide for black women to safely share their self-expression. In her prose, she identified soundtracks, passages, and movies that speak to her own experiences.
With a bright future ahead, Oglesby is forging a path as one of the leaders in entertainment public relations and marketing. "Every day I strive to be better than I was the day before," she says. "I am looking forward to achieving the unimaginable."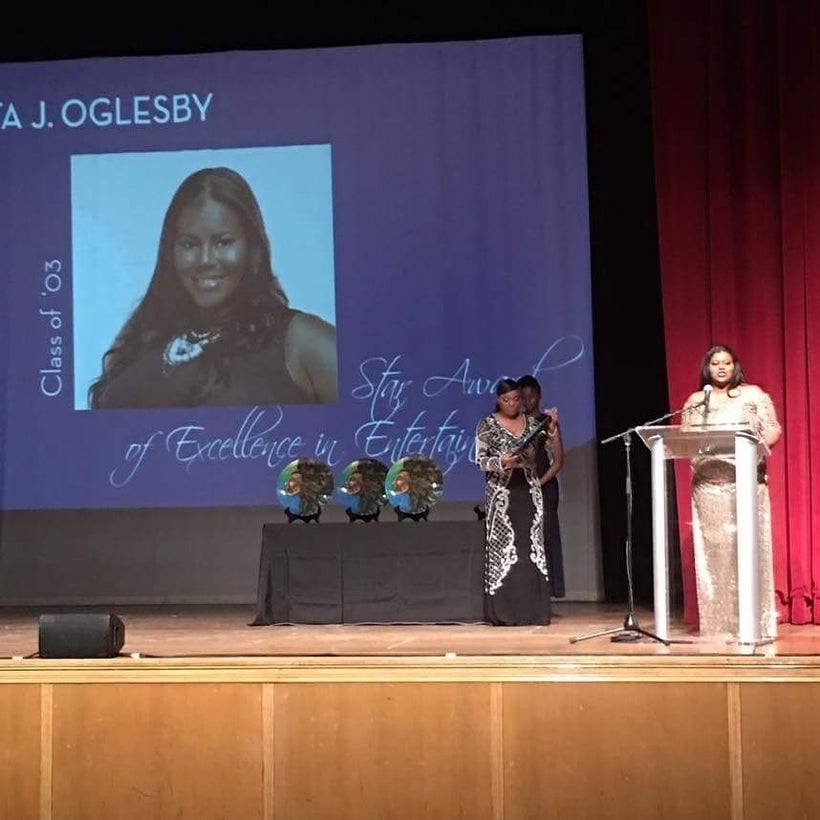 Gwendolyn Quinn: How was it growing up in Jersey City, New Jersey? Tell us about that experience?
Syreta J. Oglesby: I was born and raised in Jersey City. Growing up in there [Jersey City] afforded me the opportunity to be exposed and to celebrate the differences of one of the most culturally diverse cities in America. Jersey City is home to some dynamic individuals who made me understand that it is not where you live, but how you live. Growing up across the Hudson River with New York City as a backdrop is inspiring. It made me realize that I had limitless possibilities.
GQ: When did you become interested in publicity/public relations?
SJO: I became interested in public relations during my matriculation at Spelman College. I had the opportunity to work as an Urban College Marketing Representative for Atlantic Records. My internship was spearheaded by Chris Washington, and it allowed the students the opportunity to be exposed to every facet of music marketing. My interest in marketing deepened following graduation. While working in Corporate America, I witnessed how creative campaigns came to life.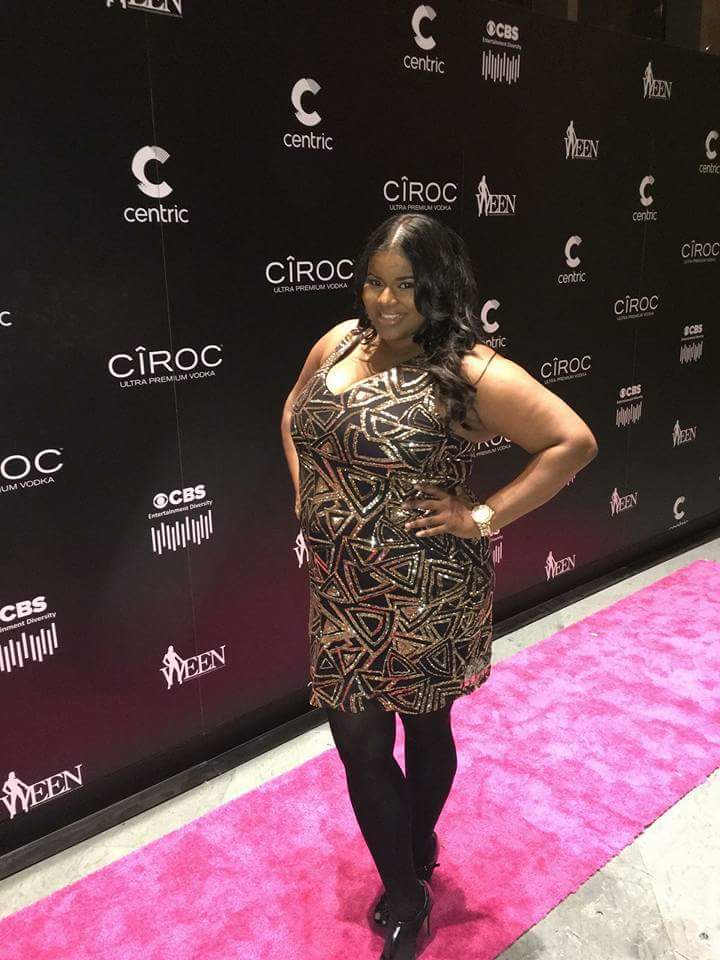 GQ: What do you love about publicity/public relations?
SJO: To love publicity means to be driven by passion; with the desire to help others realize their fullest potential. There is nothing like seeing an idea come to life via a placement on radio, television or print.
GQ: In your opinion, tell us the difference between publicity/public relations and social media marketing?
SJO: Yes, there is a difference between publicity and social media marketing. Social media marketing requires a voice, and public relations requires an angle. Both are necessary for proper brand building. However, the finite differences are in the methodology. Social media marketing is a mix of marketing and PR. Social media marketing is also what clients observe to garner immediate results on how to interact with mass audiences. Public relations requires strategic planning to create opportunities for maintaining and establishing a consistent image. Public relations also requires relationship management to carry out a specific narrative.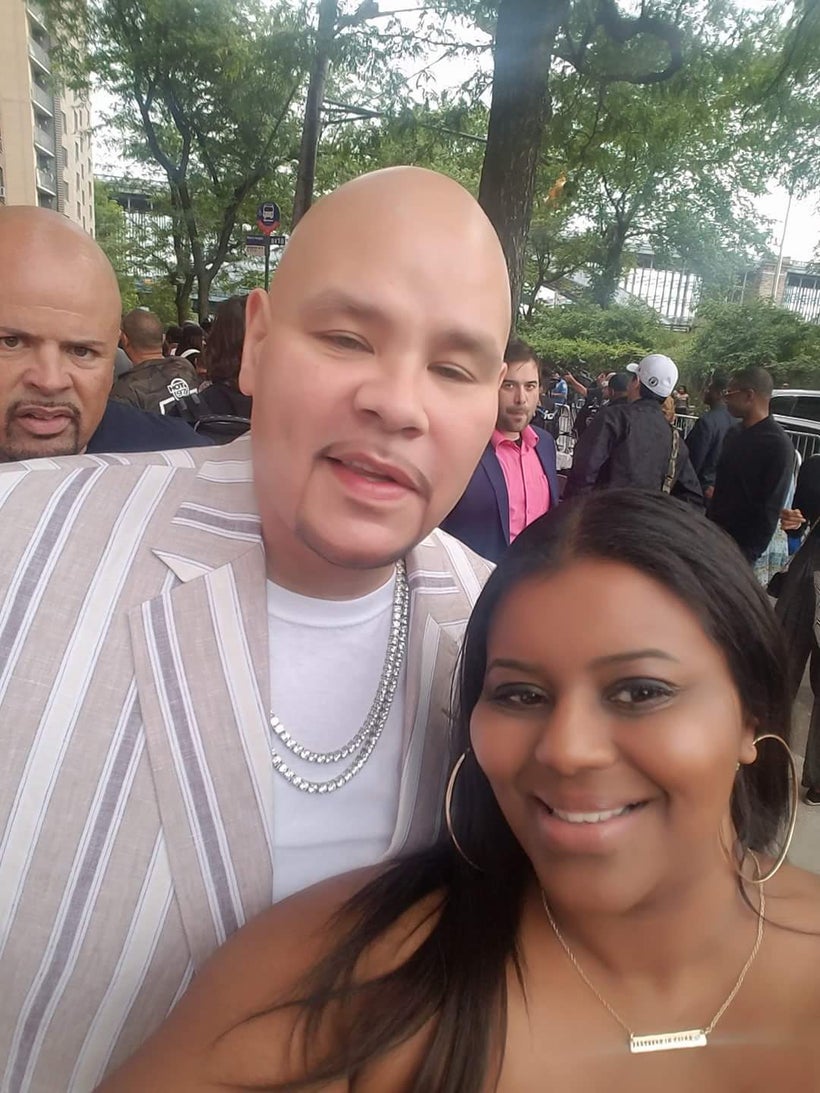 GQ: In your opinion, tell us the difference between publicity/public relations and event planning?
SJO: Publicity and event planning are different practices. The difference is that event planning is a tactic of public relations that helps to generate considerable buzz through creating an experience.
GQ: Tell us about your firm, Syreta J. Oglesby PR? What type of PR does your agency specialized in and what year did you start your company?
SJO: My firm was established in 2010. SJO Public Relations is a boutique lifestyle and strategic communications company. I've had the awesome opportunity to be a part of numerous successful campaigns for music and media personalities.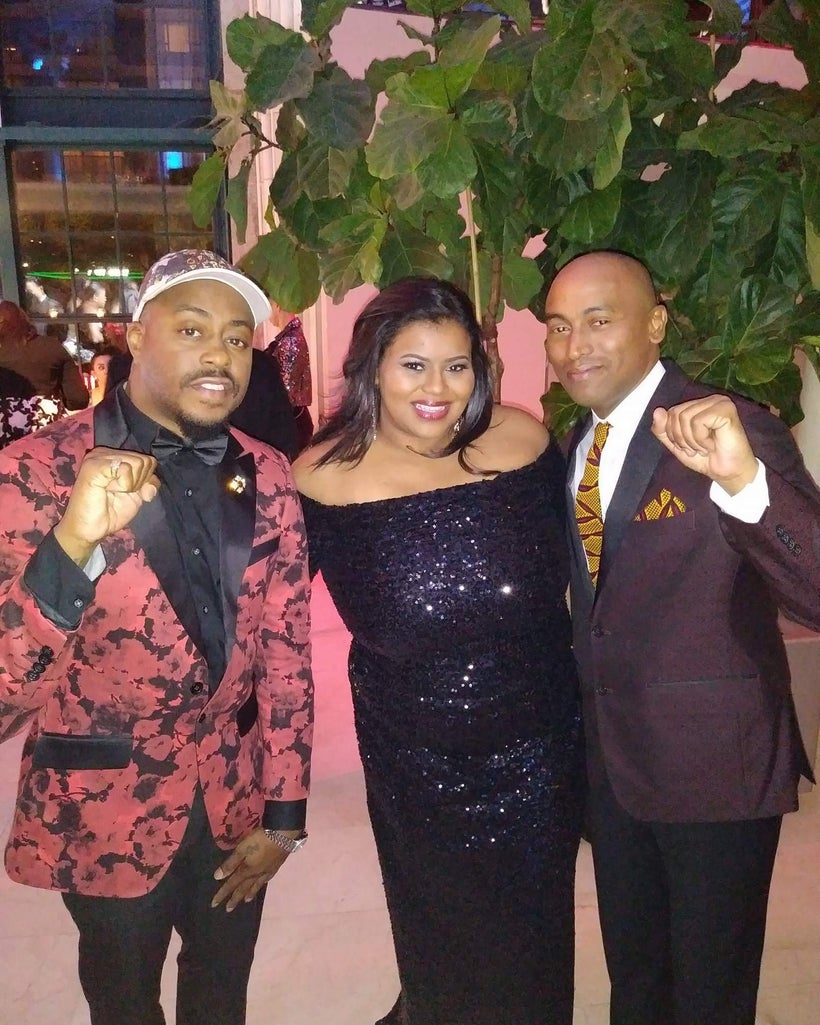 GQ: As a PR professional, please describe your day-to-day duties and responsibilities.
SJO: Most PR professionals will agree that no day is the same. We have an exciting career where the day can be interesting. Part of my routine is to watch and read the news daily, as it affects the journalism landscape. The current political state has altered the news cycle significantly. I also make it a point to be well-versed, so I can properly inform my clients. I make specific notes to identify potential opportunities for my clients to be integrated into television segments and articles. I make a checklist to follow-up and make pitches. If I do not have to attend a meeting or have a conference call, I am hard at work to secure media placements. The day could end with me attending or escorting a client to an event.
GQ: Before starting your PR firm, what other positions did you have in PR, communications or marketing?
SJO: Before starting my own company, I worked in public relations in several capacities. My first PR internship was with Meridian Entertainment, a firm owned by Hard Hittin Harry and Lisa Chase Patterson in my hometown of Jersey City. My second position was with Phylicia Fant, my mentor, friend and soror [Spelman College]. I started as the PR Manager for The Purple Agency, and later became the Director of Media Relations. I also served as a lifestyle and PR consultant to Universal Motown Records.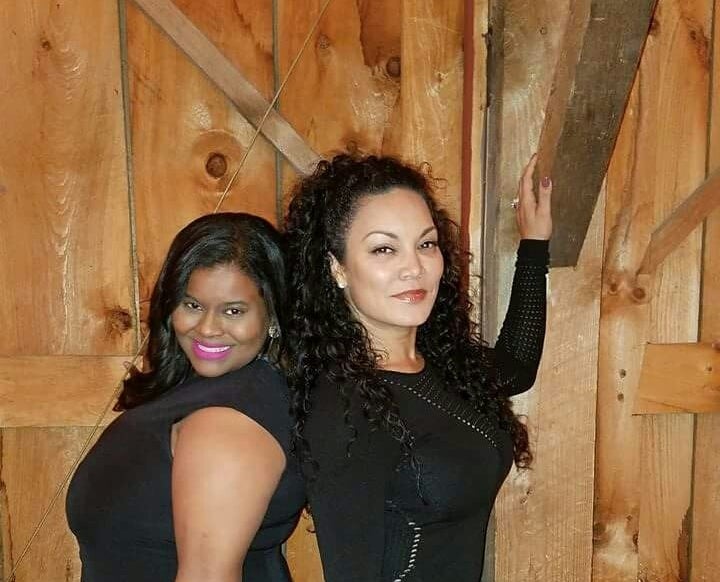 GQ: Who are some of your current and past clients signed with Syreta J. Oglesby PR?
SJO: Some of the clients on my roster, past and present are Raheem DeVaughn, Egypt Sherrod, The CrossRhodes, Styles P, DJ Kid Capri, Camp Lo, Olivia, Joe Budden, JUICY magazine, eOne Entertainment's US Films division, DJ Green Lantern, The Lox, Free, OraQuick in partnership with Wish Factor, LLC, and Egami Consulting.
GQ: You have a reputation for creating strategic partnerships with other publicity and marketing firms, what prompted you to incorporate these partnerships in your business plan? What are the benefits of the partnerships?
SJO: There is an African Proverb that says, "If you want to go fast, go alone. If you want to go far, go together." Public Relations is a field built on relationships and collaborations. It is beneficial because iron sharpens iron, and lending time and talents to a vision is always best with others.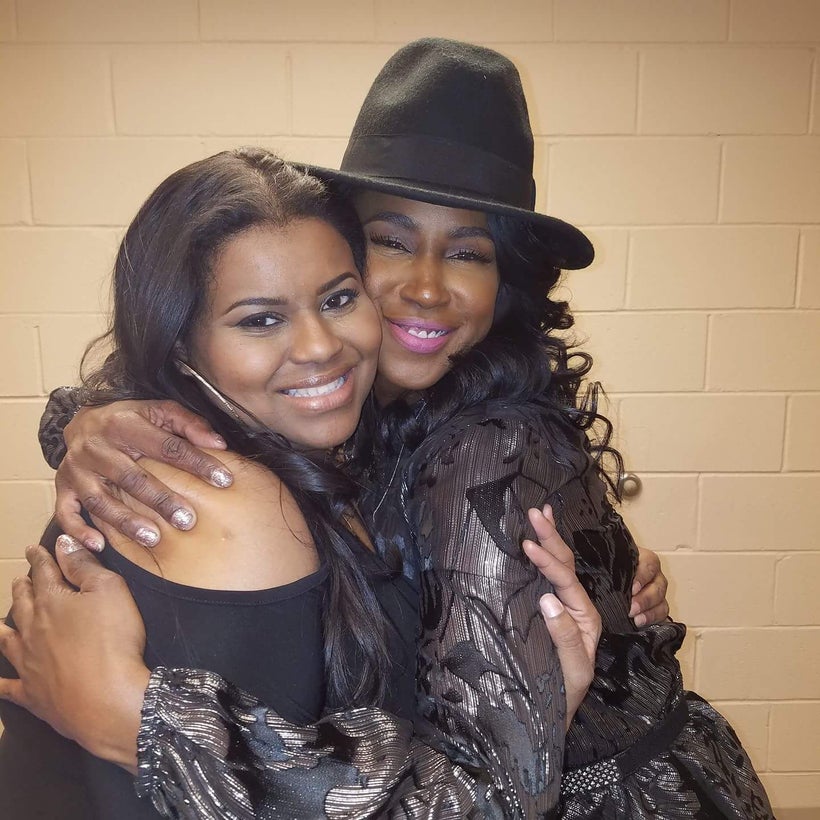 GQ: Tell us about your partnership and role with W&W Public Relations. What are some of the successful projects you are/were part of developing and implementing?
SJO: The late Patti Webster was one of the greatest publicists ever. It is an honor and a pleasure to be a consultant with her firm. I've had the opportunity to work with their incredible staff under the leadership of Aliya Crawford and Karen Lee on projects for Grammy-nominated recording artists Tweet, Deitrick Haddon, and Bishop Hezekiah Walker.
GQ: Tell us about your partnership and role with the One/35 Agency and some of the successful projects you are/were part of developing and implementing?
SJO: Black women are dynamic visionaries. I applaud the creative powerhouses known as Shante Bacon and Saptosa Foster. They are change agents in carving out a niche for our images to be properly amplified on television and the silver screen. I credit them both for giving me an opportunity to be a part of several life changing campaigns for TV networks and urban films such as "Keanu" (Warner Bros. Films); "Snowfall," and "ATL" (FX Networks); "Shots Fired," and "STAR" (Fox Network); "Queen Sugar," and "Greenleaf" (OWN Networks); and "Moonlight," "A United Kingdom," and "STEP," (Fox Searchlight). In addition to the film and television industries, I worked with Saptosa and Shante on campaigns for Google and The City of Newark.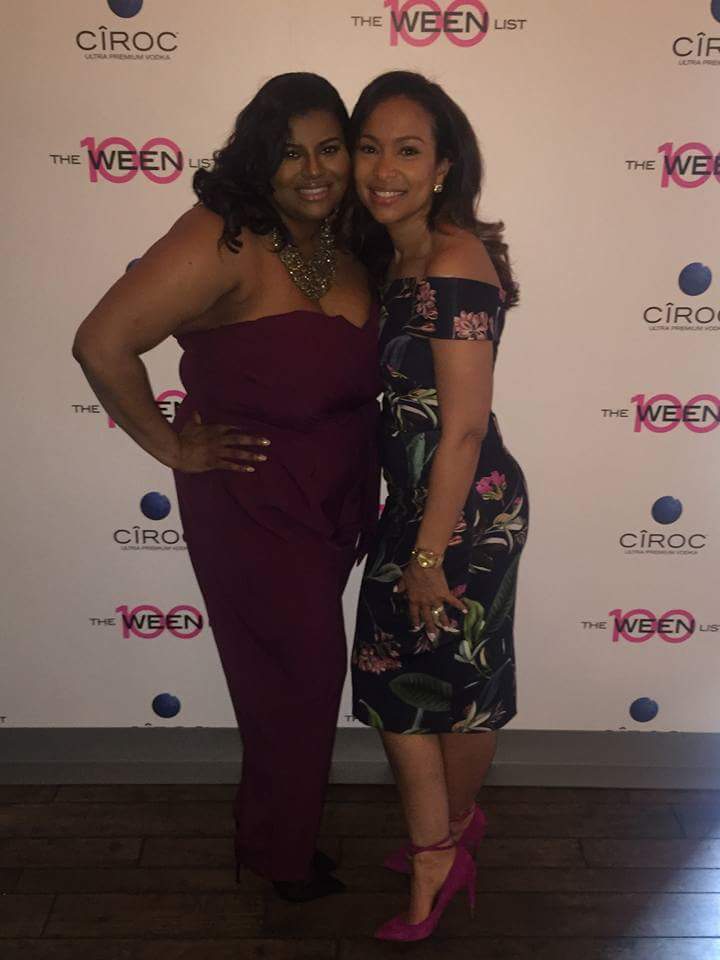 GQ: With all the special events you created and produced to date, which event are you most proud of and why?
SJO: I have worked on numerous events, but I will say that the event that impacts me the most is the annual Women in Entertainment Empowerment Network Awards (WEEN), which was founded by four visionaries: Valeisha Butterfield-Jones, Kristi Henderson, Sabrina Thompson, and Lauren Lake. The WEEN Awards salutes women of color who uplift, encourage, reach back and pull forward. The awards ceremony also serves as a fundraiser so that young women will have an opportunity to be exposed to careers in the entertainment industry. I serve as a contributor to this organization and event. I volunteer my time and talent towards raising the visibility of this amazing and much needed organization.
GQ: What are some of your favorite travel destinations and why?
SJO: Recently, I have been bitten by the wanderlust bug. I love Dubai, Abu Dhabi, and Jamaica. I am excited to travel to South Africa in December.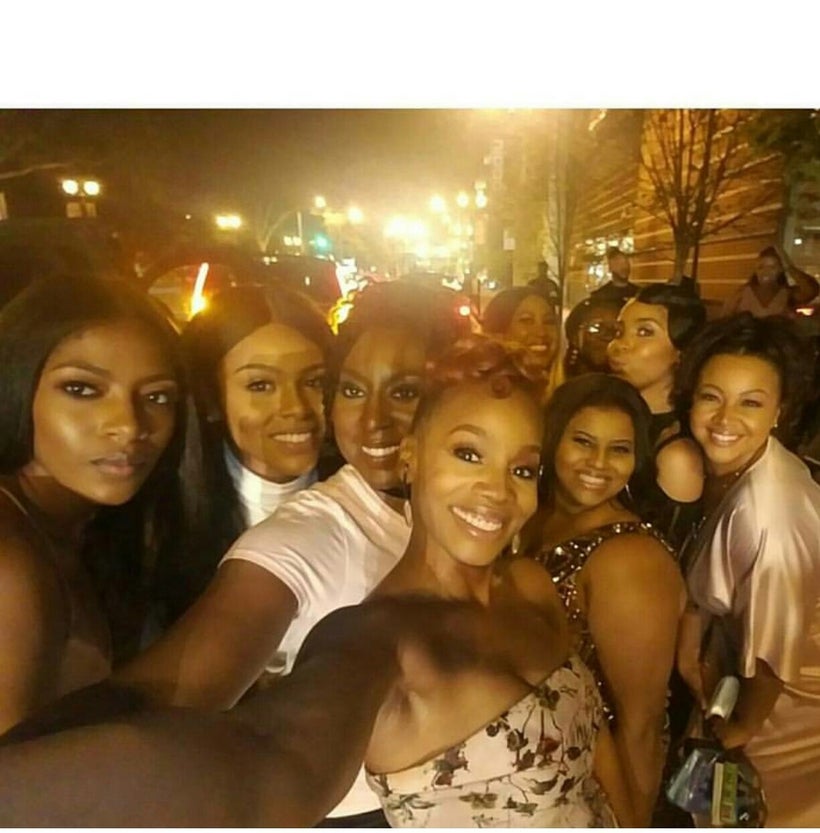 GQ: What advice do you have for young people who would like to pursue a career in publicity and public relations?
SJO: My advice to young people seeking a position in public relations is to become an expert on the field. The landscape is changing by the day. I recommend developing strong research and writing skills as they will be transferrable in any field. I recommend researching change agents such as Yvette Noel-Schure, Jana Fleishman, Yvette Gayle, Gwendolyn Quinn, Wendy Washington, and countless others who continue to move the field forward. I recommend reading "The Personal Touch: What You Really Need to Succeed in Today's Fast-Paced Business World" by PR powerhouse, Terri Williams.
GQ: What was your first publicity, public relations, or communications position or project?
SJO: My first public relations project was actually for my college friend and now industry leader, DJ Don Cannon. Known as a mild-mannered and self-proclaimed studio rat. He made a significant contribution to the debut album for Young Jeezy with the track "Go Crazy" featuring Jay Z. I recognized his talent during our time in the Atlanta University Center; and felt that he deserved a platform where he could be recognized. I secured him placements in Scratch magazine and Allhiphop.com to start, and the rest is history.
GQ: What are some of the most challenging aspects of your position?
SJO: While public relations is a fulfilling job, any service provider can agree that sometimes it is a thankless job.
GQ: Tell me about volunteerism and community work?
SJO: As we are all connected, we have a mutual responsibility to impact the lives of others. I dedicate my time and talents in the service of others through the illustrious sisterhood known as Delta Sigma Theta Sorority, Inc. I also work alongside change agent, Jennifer Watterman, to make my community a better place through Operation Take Back Jersey City.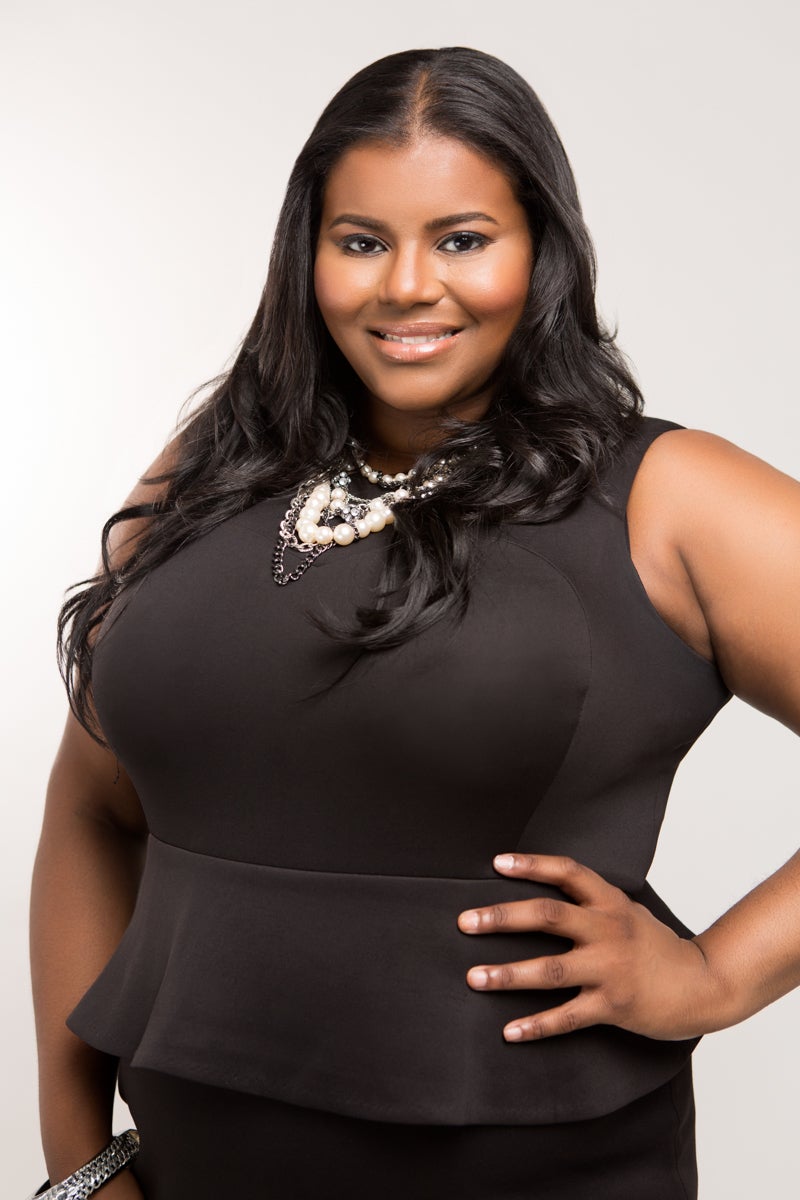 GQ: What do you like to do in your spare time?
SJO: I love to spend time with my loved ones, friends, and sorors. I love to read, watch great documentaries, shop, and travel.
GQ: What was the most important and profound lessons you learned from your grandparents?
SJO: My grandparents are the cornerstone of my life. They made me wise beyond my years. My grandparents were and are all dynamic individuals who reminded me that with faith I can accomplish anything. I am especially grateful to my maternal grandmother, Carrie L. Oglesby, as she took on the mantle of raising me with strong moral values and an indomitable will to win.
GQ: What is the best advice (professional or personal) you have received and from who?
SJO: Some of the best advice I received comes from music artists such as Sean "Brother Love" Combs' "Can't Stop, Won't Stop." I also love lyrics of Notorious B.I.G.'s hit single, "Sky's The Limit;" "Stay far from timid, only make moves when your heart is in it, and live the phrase, sky's the limit."
GQ: What is your favorite Bible scripture, quote or catch phrase?
SJO: My favorite scripture is Philippians 3:14 (NIV) "I press on toward the goal to win the prize for which God has called me heavenward in Christ Jesus."
SJO: My purpose inspires me daily because I know that my life is to be in service to others. I recognize that it is important for me to help others realize and reach their fullest potential.
GQ: What are some of your pop culture's must haves (music, film, television)?
SJO: My must haves for television are "Scandal," "How to Get Away with Murder," "Insecure," "Orange Is the New Black," "Power," "ATL," "This Is Us," "black-ish," "Queen Sugar," and "Greenleaf." Music projects are "Footprints On The Moon" by The CrossRhodes; "The Love Experience" by Raheem DeVaughn; "Lemonade" by Beyoncé; "4:44" by Jay Z; "A Seat at the Table" by Solange; "DAMN" by Kendrick Lamar; "Ruff Ryders' Ryde or Die Volume1," Compilation album;" "Me Against the World" by Tupac Shakur; "No Way Out" by Puff Daddy & The Family; "IllMatic," and "Life Is Good" by Nas; "Frank," and "Back to Black" by Amy Winehouse; "Life After Death" by Notorious B.I.G.; and the "Miseducation of Lauryn Hill." The movies include "Brown Sugar," Love Jones," and "Waiting to Exhale," along with the soundtracks; "Coming to America," and the "Friday" franchise.
GQ: What is your dream project?
SJO: Every day, I work on my dream project; as I am living and walking in my purpose.
Gwendolyn Quinn is an award-winning media strategist and consultant with a career spanning more than 25 years. She is a contributor with NBCNews.com/NBCBLK.com, BlackEnterprise.com, HuffPost, and EURWEB.com, among others. Quinn is also a contributor to Souls Revealed and Handle Your Entertainment Business.
Antonice Jackson is the President of the National Black Public Relations Society's Washington, D.C. Chapter. She partnered with Gwendolyn Quinn to produce "The Top African American PR Millennials for 2017" series. Jackson is also a contributor with AllHipHop.com.
Calling all HuffPost superfans!
Sign up for membership to become a founding member and help shape HuffPost's next chapter
This post was published on the now-closed HuffPost Contributor platform. Contributors control their own work and posted freely to our site. If you need to flag this entry as abusive,
send us an email
.