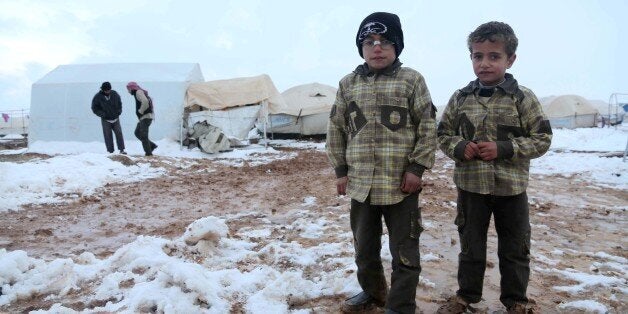 REYHANLI, Turkey -- In a weathered house in this small town on the Turkish border with Syria, four Syrian aid workers huddled around a bare desk inside a bare office, watching a YouTube video.
"There, look," one of them said excitedly when the logo of their humanitarian agency briefly appeared on the screen. In the video, from an Arabic-language news channel, a narrator was describing the wretched living conditions of several thousand Syrians who had recently taken refuge in ancient Roman ruins -- without electricity, heat or water.
Helping those desperate Syrians is one of several projects taken on by the agency, Syrian Relief Authority, a small, makeshift organization with a rudimentary website, a vague portfolio and virtually no public acclaim. But if the work of Syrian Relief Authority happens primarily in the shadows, there may be a simple reason: Like so much of the humanitarian work amid the ongoing calamity of the Syrian civil war, the group's projects take place entirely inside rebel-held Syria.
Of the more than 9 million people who have been displaced by the war, the U.S. estimates that fully two-thirds are still inside the country, where they are harder to reach and less visible to the world. In remote campsites or abandoned houses, even in major cities, millions of Syrians have been living for months or years in dilapidated conditions, with little or no electricity or potable water, and under near-constant threat of attack.
"The living conditions are very primitive," said Ammar Mousa, managing coordinator for Syrian Relief Authority's efforts inside the country. "These people have nothing."
On Monday, faced with this staggering reality, the United Nations launched its largest ever appeal for donations: $6.5 billion. The U.N. campaign was accompanied by pleas from international non-governmental organizations to put renewed focus on the situation inside Syria, rather than simply on refugees in neighboring countries.
"Civilians inside Syria are telling us that they are feeling increasingly abandoned and isolated and they are losing hope," one major NGO, the Norwegian Refugee Council, said in a press release. "The outside world is failing to reach, protect and assist too many of the civilians trapped in the Syrian cross-fire."
Syrian Relief Authority has witnessed this shortfall firsthand. When news spread recently about the agency's plans to open a new camp for displaced people, just across the border from Reyhanli, desperate Syrians flooded to it before it had even been built, overwhelming Mousa's carefully laid plans to set up tents and construct waterproof living quarters. "I don't know how the people found out about it," he said.
Many of those arriving at the camps are coming from the north's major cities, where regime bombardment, a surge in Islamic extremists among the opposition, and a lack of basic services has made life virtually unbearable.
During a recent visit out of the country, a Syrian doctor who lives and works in Aleppo told HuffPost that the only people remaining in his hometown are aid workers, fighters and "poor people -- the poor people who have no choice but to live in Aleppo, or to die."
The doctor, who asked that his name and identifying details be withheld, had spent much of the past 24 hours trying to help. "Yesterday, the bodies of 30 or 40 dead people were piled up outside my hospital," he said. "Many of them were blasted apart, sliced up -- just body parts. A hand. A head."
Even before Sunday's attack, Aleppo's medical system had been devastated by years of war and neglect. Supplies are virtually never delivered, and many doctors have left town or been killed. Only one anesthesiologist remains in Aleppo, the doctor said; the last vascular surgeon took off earlier this year. "We have the minimum," he said. "Maybe less."
The doctor pulled out a smartphone and started flipping through some bloody photos he'd taken over the weekend of the dead. They seemed like gratuitous reminders of a vicious conflict that he'd witnessed for years -- and would be returning to face in just a few short hours -- but he clutched the phone as if it held essential mementos.
"These are for the future, so I will remember what happened here," he said. "If I'm still alive."
They were also, he suggested, so that the world might know what he had seen -- not that he expected any help to come. "Inside Syria, we think all the governments in the world are against us," he said. "Even if they say they are with us, we do not believe it."
When the doctor went home from the hospital on Sunday night, he cried until he fell asleep.
Before You Go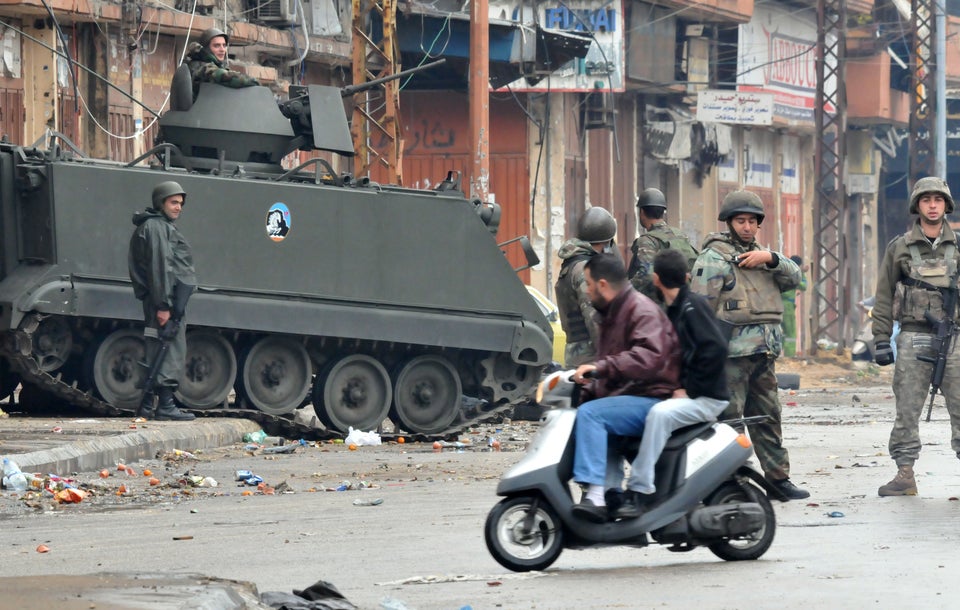 Syria War In December
Popular in the Community