"We used to watch horror movies. Now, we are living them," a Syrian man says in a new BBC News video as he describes going to a cellar to take shelter from airstrikes.
The network's chilling footage offers a glimpse into the war-torn nation's ailing city of Darayya, which has been under siege by its own government for four years.
Blasts erupt as clouds of smoke engulf the opposition-held Damascus suburb, leaving bloodied wreckage and bodies in their wake. The use of barrel bombs ― deadly explosive devices that often contain shrapnel ― has been widely condemned by rights organizations, including the United Nations.
"We don't have homes anymore," a young boy explains in the video. "There is so much shelling all the time."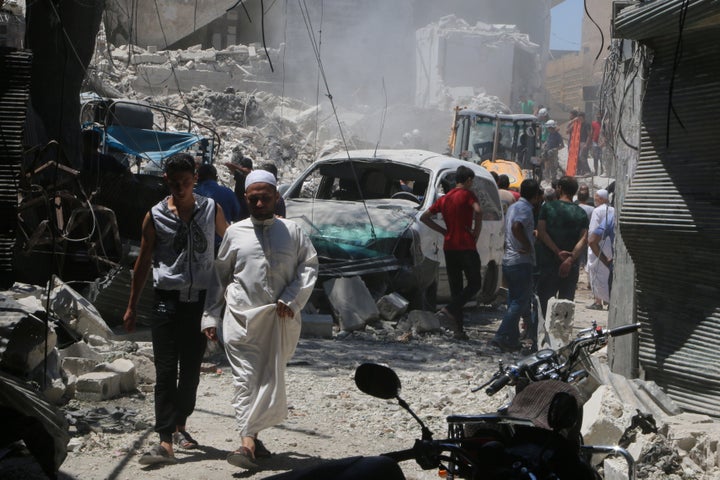 Humanitarian groups say Syrian President Bashar Assad's government has dropped several thousand barrel bombs on the long-suffering community since the civil war broke out in 2011. The authoritarian leader, however, has denied any wrongdoing.
"No one has offered any evidence regarding [Syria's use of barrel bombs], only pictures on the internet," Assad told NBC's Bill Neely during a recent interview conducted in his Damascus office.
"There are thousands of civilians, very close to here, who are starving. Do you recognize that?" Neely asked.
"Let's presume what you are saying is correct," Assad responded. "How do we prevent them from having food, and we don't prevent them from having armaments to kill us? What [is] the logic in this? This is [a] contradiction. We either besiege everything, or we allow everything."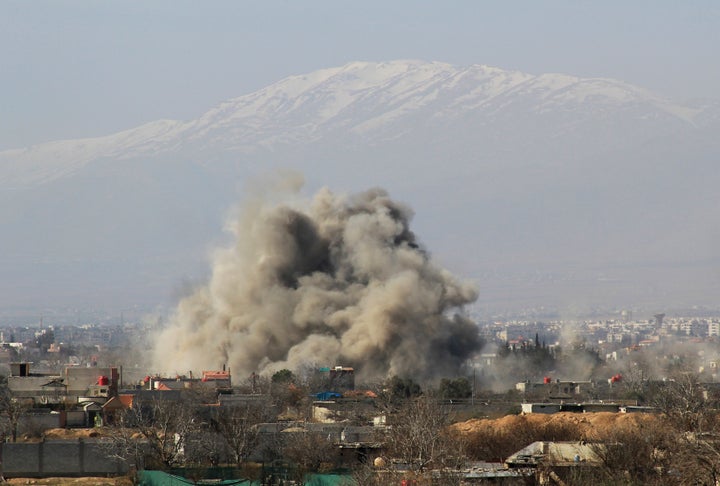 The president went on to ask how civilians could still be alive if they had gone without food for four years.
Some Syrians have reportedly resorted to eating grass.
"In the most severe cases, they are enduring entire days without eating, sending children to beg and eating grass/wild vegetation," noted a report from the United Nations' World Food Program.
In the past year 65 civilians have starved to death in Madaya, another rebel-held community near the capital besieged by Assad's regime, according to nongovernmental organizations Physicians for Human Rights and the Syrian American Medical Society.
As the death tolls rise, the Syrian government has continued to block humanitarian aid, including food and medical supplies, from reaching the thousands of civilians trapped within its borders.