WASHINGTON -- In Middle Eastern bazaars, it's easy to get lost, haggling is the order of the day, and things are never quite what they seem. In other words, they're a lot like America's ever-evolving policy on Syria.
In the hours leading up to President Barack Obama's speech to the nation and the world, the congressional resolution he has been seeking -- to strike Syria's military infrastructure with missiles as punishment and deterrence -- has been saved from almost certain oblivion by developments overseas. Saved, that is, for the time being and with more conditions attached. Events are racing so fast that the president's speech will be rewritten and tweaked until literally just before he speaks Tuesday night from the Oval Office.
But nothing is as it appears on the surface. Motives are mixed, movements hidden. Here, based on background interviews with administration and congressional insiders and Washington-based diplomats, is a look at what is going on behind the scenes:
Kerry's "Gaffe": Secretary of State John Kerry has been ridiculed in some quarters for having "accidentally" raised the idea that is now central to the deal being worked on -- if not yet fully worked out -- to turn Syria's chemical weapons over to Russia for safekeeping and prompt destruction under U.N. supervision.
In fact, the idea had been discussed on and off for weeks in a "very tight circle," one administration official said -- a circle that included Kerry, the president, National Security Advisor Susan Rice and U.N. Ambassador Samantha Power. It surfaced in public in the Israeli press over the weekend, and Kerry and Russian Foreign Minister Sergei Lavrov had talked about it well before that.
And Obama said in interviews Monday night that he and Russian President Vladimir Putin had discussed the idea at the G-20 last week. "This wasn't an accident," said one top White House official.
Russia's Goal: Administration officials and foreign policy experts in the U.S. say that, however much Russia wants to be seen as supporting its longtime Syrian ally, Putin shares a genuine interest in removing chemical weapon stockpiles from that country, lest they somehow fall into the hands of Islamist Chechen rebels.
"The Russians lie and can't be trusted, but in this case they may have a reason to be responsible," said a top official at one Middle East embassy.
Still, if the Russians really mean it, they will have to accept some version of a binding timetable for Syrian compliance -- something the country's diplomats initially declined to do.
What Obama Wants: Everyone condemns the use of chemical weapons, but neither the president nor Congress wants to be stuck with the blame should the U.S. get involved in "another war" in the Middle East. Rather than go it alone based on his authority as commander-in-chief, Obama asked Congress to approve military action -- and to share the blame if anything went wrong.
Now, as he pursues the new U.N.-based proposal, the president may have found a way to spread the responsibility even further -- not just to Republicans and Democrats in Congress but to the international community -- while still ultimately enhancing his authority to strike Syrian President Bashar Assad if he has to.
With the latest approach, congressional Republicans, divided between John McCain-style hawks and Rand Paul-style libertarian isolationists, may also have fewer excuses to hang back.
Israel's Caution: Conventional wisdom is that Israel and its supporters, such as the American Israel Public Affairs Committee, are eager to see a military air strike against Assad. According to congressional and diplomatic sources, the truth is more complex. Although the Israelis have long been concerned about Assad's chemical weapons, they are cautious about the wisdom and efficacy of U.S. missile strikes and would just as soon find another route.
While AIPAC was lobbying lawmakers on behalf of the original (amended) Senate resolution, their effort was a muted one. "Believe me, I have been around here when AIPAC was really putting the pressure on and this isn't one of those times," said a top aide to one high-ranking Democratic senator.
One source close to the Israeli embassy said that if a tight and strict U.N. resolution could be drafted, "it would be a very good development from Israel's point of view." The Israelis have no trust in either the Russians or the Syrians, but if the timetables in the resolution were firm enough, the "world would quickly know if the Russians and the Syrians were serious," the source said. Israel is deeply skeptical of the U.N. as well, but "they think that the U.N. does know what it is doing when it comes to chemical weapons."
Support HuffPost
The Stakes Have Never Been Higher
Before You Go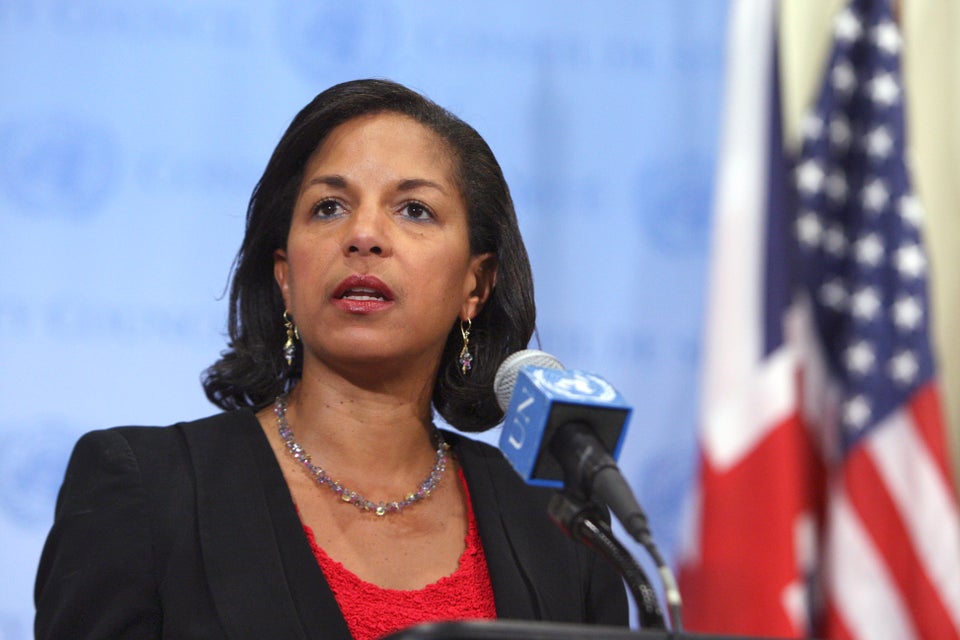 Here's What Politicians Have Said About Syria
Popular in the Community