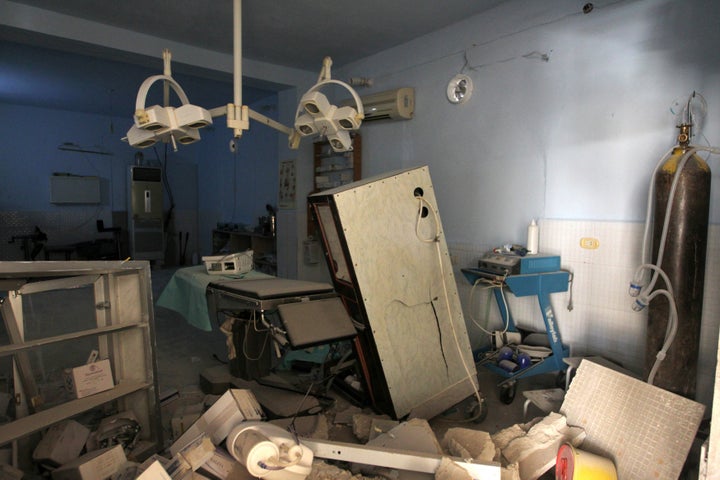 Almost every hospital in opposition-held areas of northern and southern Syria were attacked at least once last year, and some medical facilities were hit as many as 25 times, according to a report released Sunday.
The Union of Medical Care and Relief Organizations (UOSSM), an independent humanitarian organization, in December surveyed 107 of the 130 hospitals and medical facilities documented in Aleppo, Idlib, Latakia, Hama, Daraa, Quneitra and Homs. The organization found that all 107 had been hit at least once with a direct or indirect strike. The average facility had been attacked three times.
Seventy-five percent of the medical facilities were located in schools, government buildings and other spaces that weren't originally designed as hospitals, the survey found. Four hospitals were established in caves to help protect patients and doctors from airstrikes.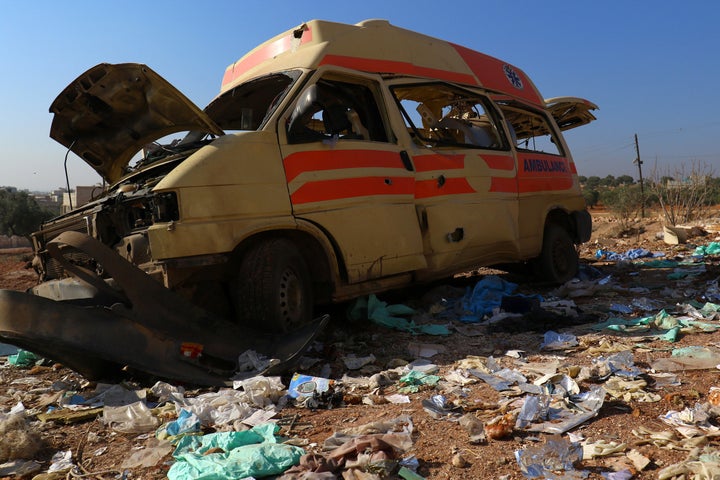 The new survey's findings are consistent with reports from humanitarian organizations like Physicians for Human Rights and Amnesty International, as well as from international organizations like the United Nations, that found Syrian government forces and their allies have violated international law by deliberately and systematically targeting medical facilities.
The tactic was on display again last week.
Officials with the Syrian Civil Defense, also known as the White Helmets, told Al Jazeera that several people were wounded on Sunday evening when air strikes targeted the main hospital in Maaret al-Numan in Idlib province.
Two days earlier, the international medical organization Doctors Without Borders reported that at least one surgeon and one patient had been killed by air strikes hitting the entrance of the Latamneh hospital in Hama province on March 25. The organization said in a statement that survivors showed symptoms consistent with an attack using chemicals.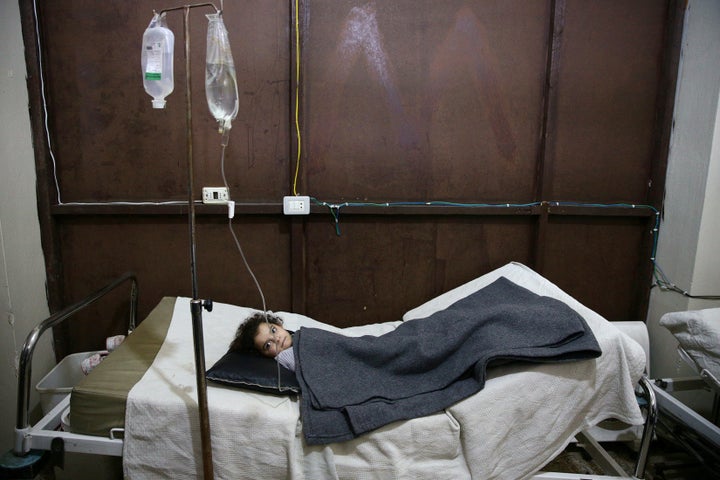 Fighting in Hama has intensified recently. The attack on the Latamneh Hospital was one of two on medical facilities in the region that week, according to Physicians for Human Rights. A medical point in Kafar Naboudah came under rocket fire on March 28, forcing it to close down.
"What we're seeing in Hama governorate is an extension of a gruesome pattern of attacks against medical facilities and personnel across the country," Elise Baker, PHR's lead Syria researcher, said in a statement. "As we've seen throughout the conflict, as fighting intensifies and the need for medical care grows, hospitals and other medical facilities come under increasing attack. These attacks are a merciless and illegal approach to warfare that amount to war crimes."
Related
Popular in the Community