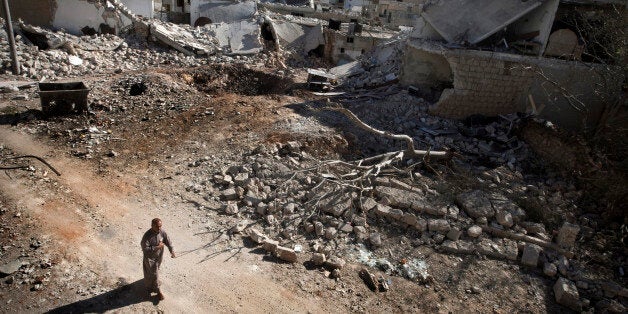 MOSCOW, Sept 10 (Reuters) - Syrian Foreign Minister Walid al-Moualem said on Tuesday that Damascus was committed to a Russian initiative under which Syria would hand over its chemical weapons and join a convention that prohibits their use.
"We want to join the convention on the prohibition of chemical weapons. We are ready to observe our obligations in accordance with that convention, including providing all information about these weapons," Moualem said in a statement shown on Russian state television.
"We are ready to declare the location of the chemical weapons, stop production of the chemical weapons, and show these (production) facilities to representatives of Russia and other United Nations member states," said Moualem, who said earlier on Tuesday in Moscow that Syria had accepted the Russian proposal.
(Reporting By Thomas Grove; Editing by Steve Gutterman)

Related
Popular in the Community