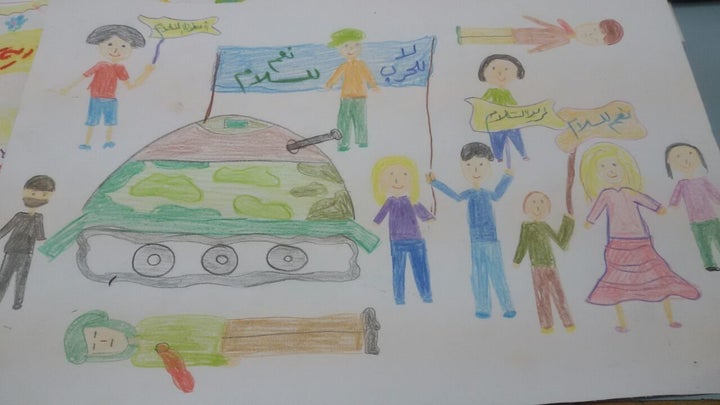 The images that have emerged from Syria's five-year long civil war are both heartbreaking and convicting: Aylan Kurdi's lifeless body resting face down on a Turkish beach, little Omran Daqneesh sitting in shock in the back of ambulance, bloodied and covered in dust. 
The international organization reports that more than 80 percent of Syria's child population (that's 8.4 million children) has been affected by the conflict, either as refugees whose families have been forced to flee their homeland, or as residents of an active war zone. The war has disrupted kids' access to routine vaccinations, their ability to attend school, and their mental health. 
In an effort to spread hope in the midst of this despair, religious organizations in Syria joined forces last week to pray for peace ― and to make sure the international community hears these children's voices.
Christian denominations in the country, along with the help of international Catholic charities like Aid to the Church in Need (ACN) and Caritas, organized prayers, songs, and theatrical performances calling for peace. According to ACN, both Muslim and Christian kids in over 2,000 schools in the country participated by drawing pictures, writing letters or writing messages to the global community on white balloons.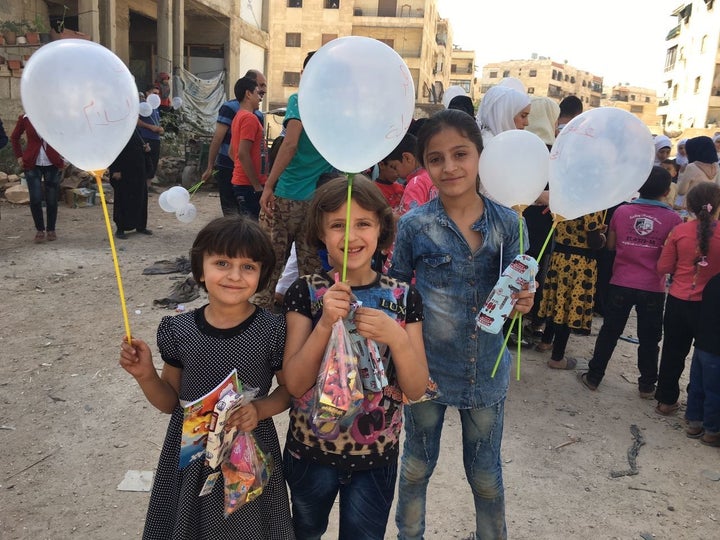 Crux reports that children in Aleppo, Damascus, Holms, and other Syrian cities and villages participated in the peace initiative on October 6 and 7.
Edward Clancy, Director of Outreach for the U.S. chapter of ACN, told The Huffington Post that it is "crucial" to hear from Syrian children because they are the "most vulnerable victims" of the conflict. 
"It is our hope that this cry from the heart of the youngest Syrian will prompt concrete action on the part of the great powers, in particular the US, Russia and Iran, to make genuine efforts, to at least spare the civilian population as it continues the still utterly chaotic struggle for control of Syria and the fight against ISIS and other extremist groups," Clancy said in a statement.
Watch the video below to hear from a 12-year-old Syrian. 
The Action Day for Peace was inspired by a joint declaration made by Pope Francis and the Russian Orthodox Patriarch Kirill in February this year, which called on Catholic and Orthodox Christians to work together to highlight the plight of victims of violence in Iraq and Syria.
Pope Francis has repeatedly called attention to the conflict in Syria. Last month, he warned those bombing civilians in Aleppo that they will be "accountable to God" for their actions. 
Scroll through the slideshow below to see photos from the Action Day For Peace.
Calling all HuffPost superfans!
Sign up for membership to become a founding member and help shape HuffPost's next chapter
BEFORE YOU GO
PHOTO GALLERY
Syria's Children Draw Messages For Peace