"This 1 millionth child refugee is not just another number," UNICEF Executive Director Anthony Lake said in a statement. "This is a real child ripped from home, maybe even from a family, facing horrors we can only begin to comprehend."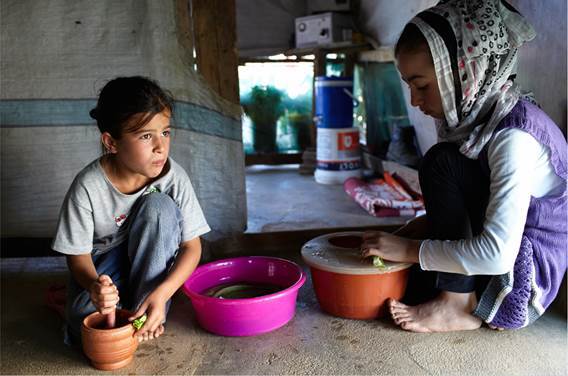 Aya, 8, fled to Lebanon more than two years ago with her family from Syria. She lives in a small, makeshift tent and relies on UNHCR food vouchers to survive. Here, Aya (left) is pictured helping her older sister, Houdoud, prepare the evening meal during the recent Ramadan, the Islamic month of fasting. (Credit: UNHCR/S. Baldwin)
Alarmingly, half of these refugees have been children, according to the UNHCR. Almost 75 percent of the children have been under the age of 11 and more than 3,500 are said to have crossed Syria's borders either unaccompanied or separated from their families.
"This is largely a children's refugee crisis," Jana Mason, a UNHCR senior advisor for government relations and external affairs, told The Huffington Post on Thursday. "[You'd be amazed] by just how many young children there are -- we're talking really little children. It's just heartbreaking."
Mason, who visited refugee settlements in Jordan and Lebanon in June, said the enormity of the crisis overwhelmed her when she saw the refugees with her own eyes.
"It's not really till you enter this region that you are able to understand the sheer scope of the tragedy," she said.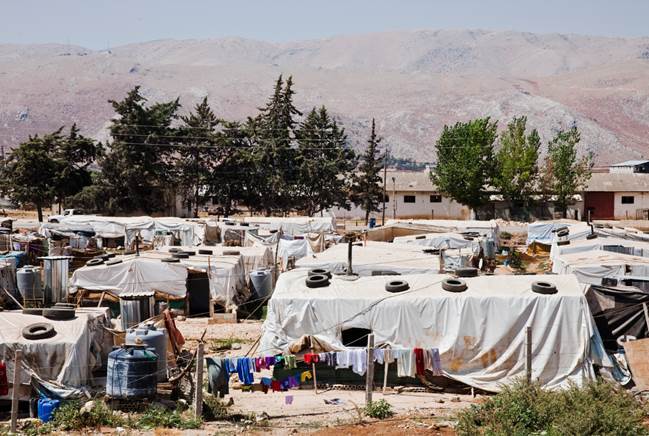 A view of the informal settlement in Dalhamiyeh, Lebanon, where Aya's family lives. The settlement is located in the Bekaa Valley, and arid hills can be seen in the background. The settlement contains 128 dwellings and more than 1,000 people. (Credit: UNHCR/S. Baldwin)
Child refugees have had it the worst of all, says Mason. Among the major concerns are child labor, forced conscription, early marriage, gender-based violence and potential sexual exploitation and trafficking.
For those born in refugee settlements, there's also the possibility that they will grow up stateless.
"We're doing our best to get birth certificates for those born as refugees," said Mason. "But if you can't get documents to indicate where they were born, not only could this cause problems if they stay [in these host countries] but that could cause documentation problems when they go home as well."
Many refugee children, even those in refugee camps, are also not attending schools, Mason added, and a majority of them have yet to be given the space and support they need to process and recover from the trauma they've endured as children of war.
"So many children are suffering from psycho-social trauma," she said. "They've witnessed horrific, horrific things. I met a boy with burns on his face after a house he was in exploded. Another boy I met was so traumatized by his experiences that he could barely move. These kids need a lot of social and psychological support."
The future for these children is bleak, Mason said.
"It wouldn't be an overstatement to say that ... when Syria is peaceful enough in the future and people start returning home, we'll have a generation [of people] who are undereducated and traumatized. The future for Syria is very distressing."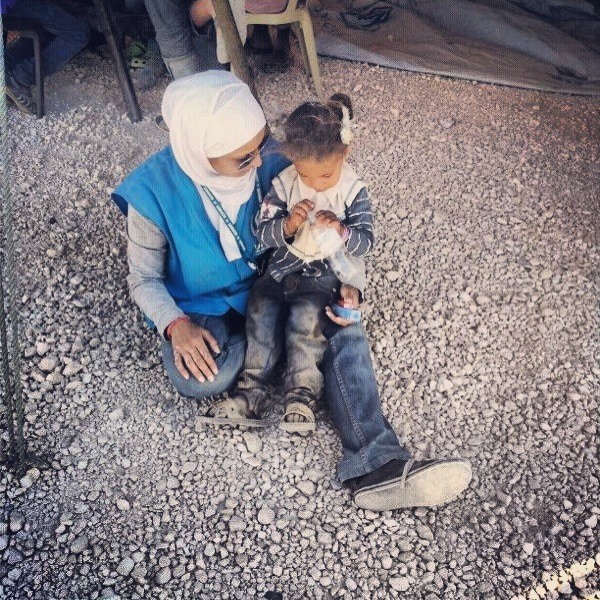 UNHCR aid worker Nida Yassin cradles Amneh, a 4-year-old Syrian refugee, in her arms at the Za'atri Refugee camp in Jordan. "[Amneh] touched my heart," Yassin said. (Credit: Abdulrahman Arslan)
According to the U.N., at least 7,000 children have been killed so far during the Syrian conflict, and an estimated 2 million children have been displaced within the country.
As the civil war drags on, humanitarian groups say that the crisis for both Syrians within their home country and those seeking refuge beyond its borders will get even worse. The U.N. estimates that there could be 3.5 million Syrian refugees by the end of 2013.
Last week, Mercy Corps released an infographic to illustrate the magnitude of the Syrian refugee crisis, highlighting just how many Syrians Lebanon, Jordan, Iraq and Turkey have had to absorb since the beginning of the war: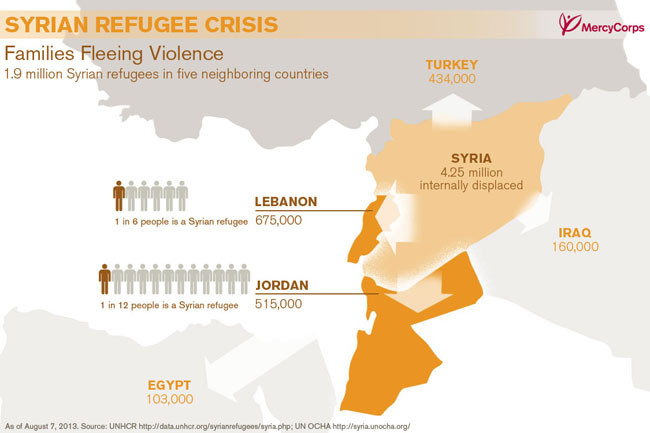 This week, the UNHCR and UNICEF have come together to ask the global community for help.
"What is at stake is nothing less than the survival and well-being of a generation of innocents," UNHCR High Commissioner António Guterres said in a statement. "The youth of Syria are losing their homes, their family members and their futures. Even after they have crossed a border to safety, they are traumatized, depressed and in need of a reason for hope."
Though the efforts of the UNHCR and UNICEF in the region have been described as the largest humanitarian operation in history, the organizations say that it still hasn't been enough.
According to data released by the U.N., only 38 percent of the $3 billion needed in 2013 to address the educational, health and other acute needs of children refugees has been funded thus far.
"We must all share the shame because while we work to alleviate the suffering of those affected by this crisis, the global community has failed in its responsibility to this child," said Lake. "We should stop and ask ourselves how, in all conscience, we can continue to fail the children of Syria."
Related
Before You Go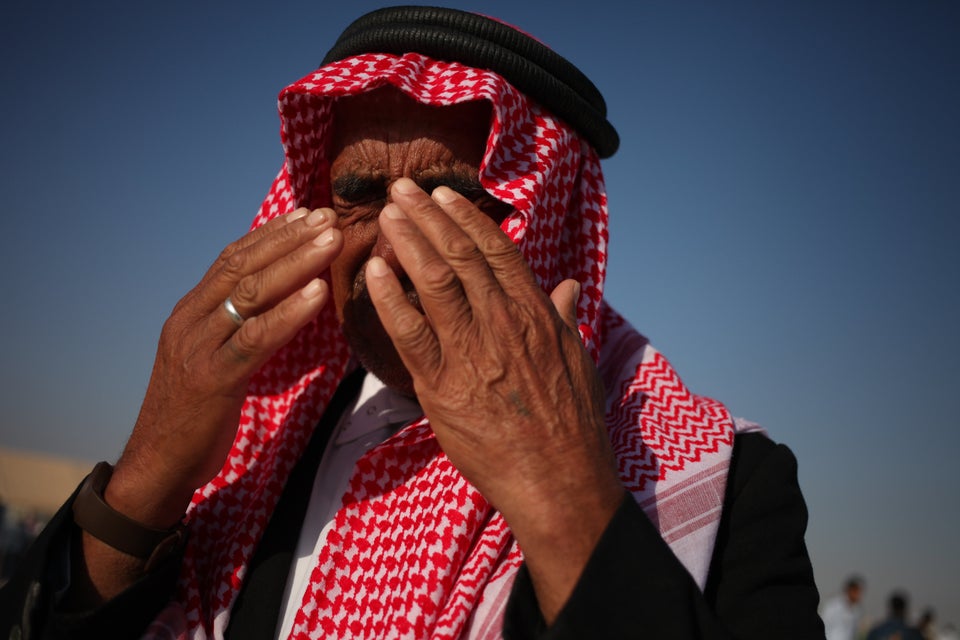 Syria War In August (Warning: Graphic Images)
Popular in the Community