Six years of brutal conflict and unspeakable atrocities have left some of Syria's children desperately wishing for their own deaths, according to a heartbreaking new report from Save the Children. Many are living in a constant state of fear and "toxic stress," the humanitarian group warns.
The war has killed hundreds of thousands of Syrians and displaced more than half the country's population, with no end to the carnage in sight. Some 13.5 million people in Syria, including 5.8 million children, are currently in need of aid.
At least 3 million children have been born into the conflict, and those who remain in Syria are extremely vulnerable to immense psychological damage, increasing their longterm risks of self-harm, drug abuse and suicide, the report says.
"Invisible Wounds" documents a worsening mental health crisis among boys and girls trapped inside the war-torn country. Save the Children worked with its partners to interview hundreds of civilians to understand the scope of the tragedy, and the findings were devastating.
Many of Syria's children have seen their families torn apart, and witnessed loved ones suffer and die before their eyes. Two-thirds have been injured or had their homes hit by attacks. More than half are using drugs to help cope with the stress of living in a war zone, and nearly three-quarters have shown signs of post-traumatic stress disorder.
If left untreated, these conditions can have irreversible effects on the mental and physical health of an entire generation of children, the report notes.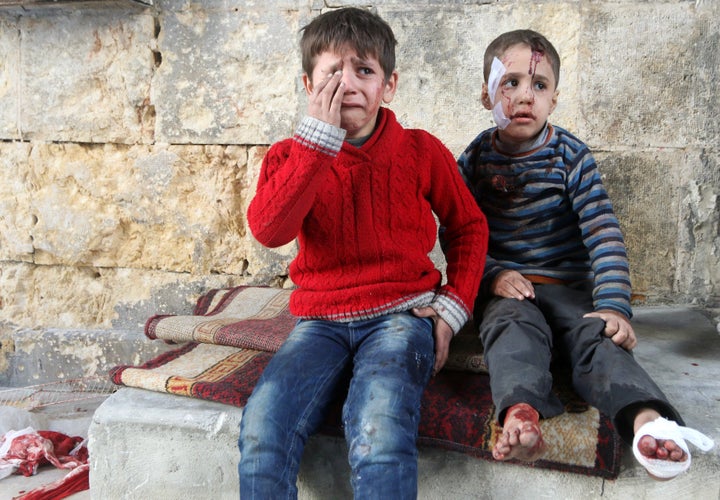 "The children we spoke with in Syria are terrified to play outside, afraid to go to school, and soiling themselves when they hear a loud noise," said Save the Children President and CEO Carolyn Miles. "We can end the toxic stress many children are suffering by stopping the bombardment of civilian areas and reaching everyone with lifesaving aid and psychological support."
Children who were interviewed described persistent feelings of anger, anxiety, depression and terror.
"My parents are not here because I have already lost them," said one teenager in Aleppo. "I am alone because everyone is dying."
A teacher in Madaya said children "wish they were hit by a sniper" and killed.
"Children wish they were dead and that they would go to heaven [to] be warm and eat and play," she said.
Syrian girls and boys have been starved, robbed of their childhoods and deprived of a proper education, the report explains. Thousands of schools have been bombed out of use, and hundreds of thousands of education professionals have fled the country. Some parents fear that sending their kids to school is too dangerous. Almost one-third of school-aged children in the country are not in school.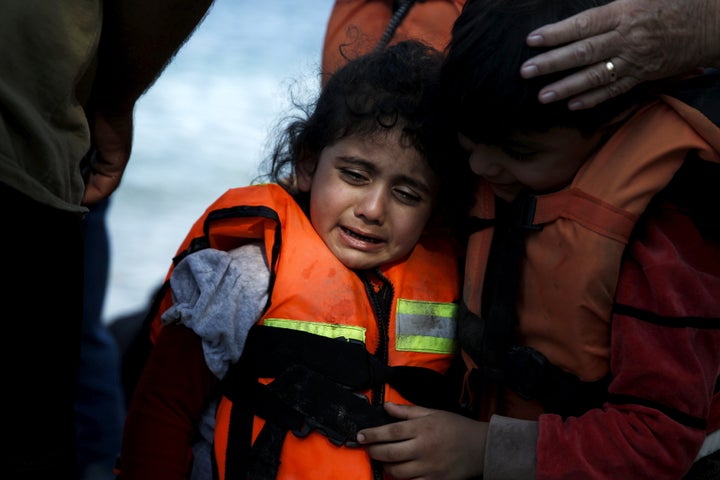 Alexandra Chen, a child protection and mental health specialist based at Harvard University, warns that the detrimental impacts of the war may outlast the conflict itself.
"Extreme adversity in early childhood can hamper children's healthy development and their ability to function fully, even once the violence has ceased," she said. "The slow grind of toxic stress can disrupt the development of the brain and other organs, and increase the risk of stress-related diseases, heart disease, diabetes, immune system problems, substance abuse, depression, and other mental health disorders into adulthood."
But all is not lost, the report says; Syrian children are "incredibly resilient," and continue to cling to their hopes and dreams for a better future. They stand to benefit tremendously from psychosocial support, but resources are currently extremely limited.
Save the Children has issued an urgent plea for warring parties to immediately halt all forms of violence against civilians, and for members of the international community to increase funding for programs that support children's mental health.
Before You Go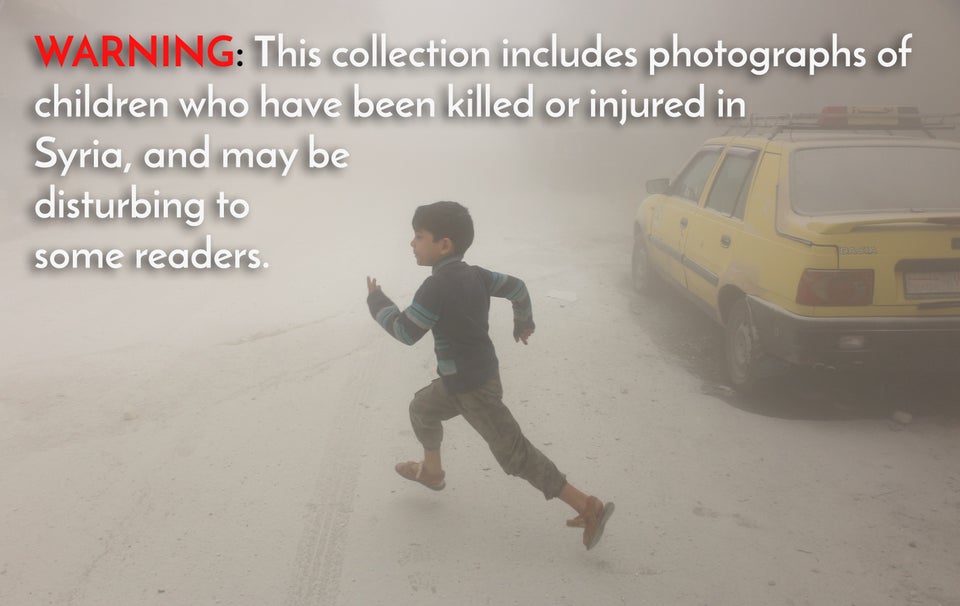 Children Of Syria
Popular in the Community