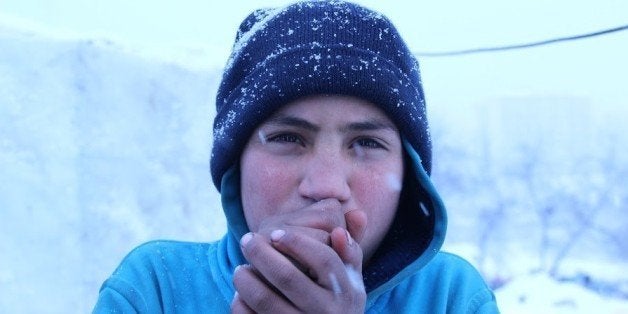 Nearly four years of civil war has wreaked havoc on every aspect of their lives, but nothing has prepared the millions of vulnerable Syrian children for what's shaping up to be the worst winter since the conflict began.
Umm Khalil, a mother of four who declined to give her real name, shares a flimsy tent with her family in Zahle, Lebanon. The concerned mother has few possessions left and doesn't know how they'll survive the frigid winter, The Washington Post reported.
"In summertime, we manage somehow. But in winter it is so hard," she told The Post. "Sometimes we can't help thinking we would prefer to meet our deaths in Syria than go through this."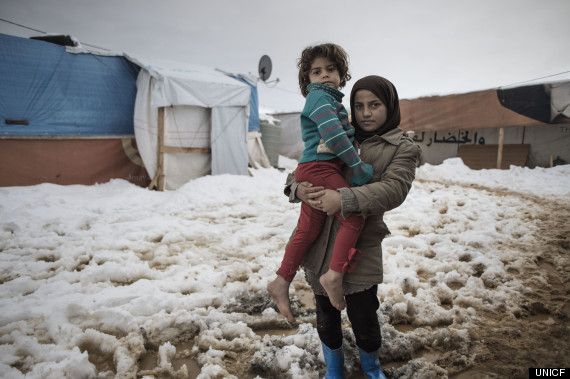 Lebanon, Bekaa Valley. Sisters Rimas 3yo (L) and Suraya 6 yo (R) from Aleppo. Credit: ©UNICF/Lebanon/Alessio Romenzi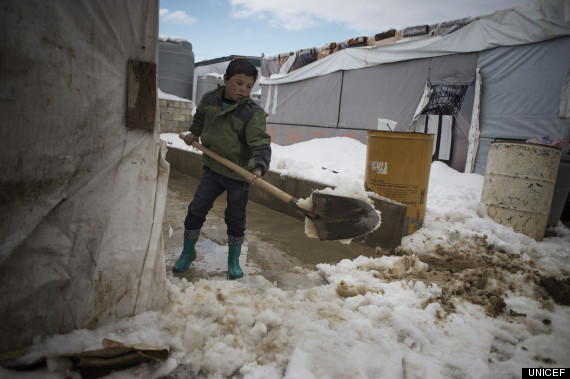 Lebanon, Bekaa Valley. Refugee Camp number 29. Credit: ©UNICF/Lebanon/Alessio Romenzi
UNICEF has confirmed that three refugees have already died in Lebanon as a result of the harsh winter conditions. That included a father and son who tried crossing the border from Syria into Chebaa.
Nora Mohammed, 25, has similar fears, as she and her family brace for their first winter outdoors.
When they first escaped to Zahle, she and her family rented an apartment. But when their savings dried up, they sold their possessions to pay their rent. When they ran out of funds to pay rent, they moved into a tent.
As temperatures plummet in Syria to as low as minus 11 degrees, despairing families have no means to protect their children.
They don't have the funds to buy warm clothes, stoves and blankets, and rising fuel costs have only exacerbated the situation.
According to UNICEF, fuel prices have risen 350 percent since the start of the conflict.
Kids remain at a higher risk of developing respiratory infections and getting exposed to indoor pollution, as impoverished families rely on such unconventional heating methods as burning plastics to keep their shelter warm.
UNICEF has expedited its aid response, delivering warm clothing, blankets, heating supplies, cash and vouchers to more than 900,000 children in Syria, Iraq, Lebanon, Jordan and Turkey.
But the organization fears that its efforts can't possibly address the scope of the crisis.

"While important, these achievements pale in comparison to the numbers of children and families whose lives are being devastated every day this terrible conflict drags on," Maria Calivis, UNICEF regional director for the Middle East and North Africa, said in a statement.
Related
Before You Go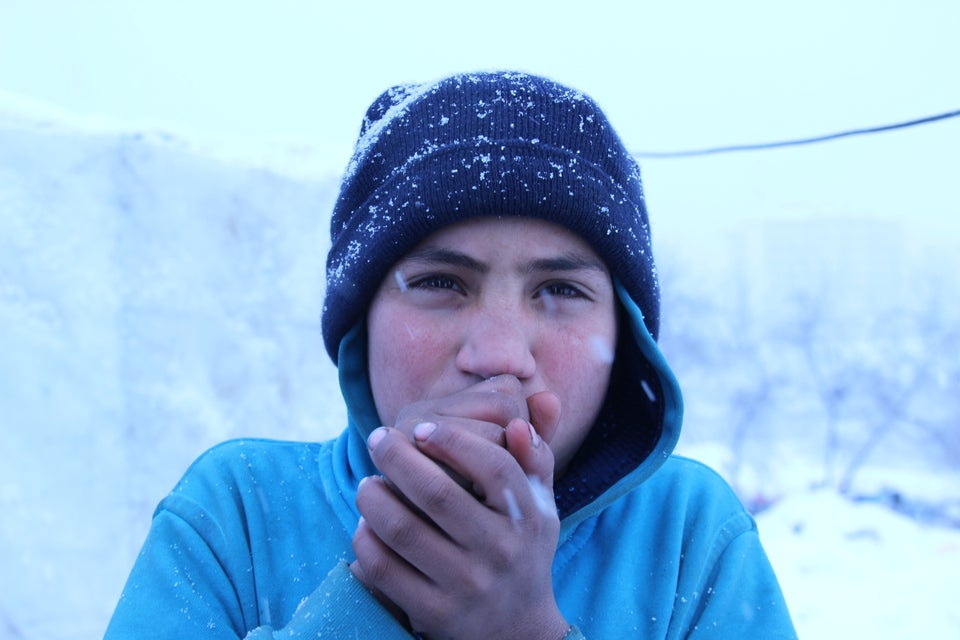 Syrian Children Face Sub-Zero Temperatures
Popular in the Community