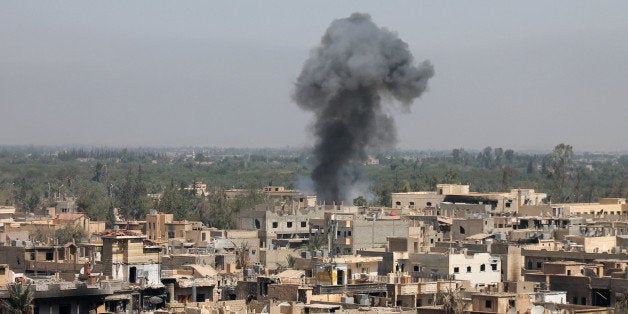 Most things aren't really the end of the world, but one-third of Americans who were surveyed believe that the Syria conflict is an indication that our days are numbered. A biblical passage which prophesies the destruction of Damascus and links it to the coming of Armageddon is leading many people to think that the current violence is an apocalyptic omen.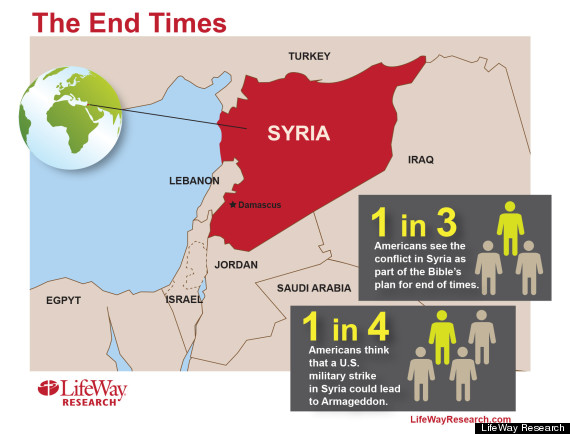 A LifeWay Research poll asked 1,001 people if they agreed with the statement, "I believe the battles in Syria are all part of the prophecies of the Book of Revelation," and 32 percent of them said yes.
Twenty-six percent agreed with the assertion that "U.S. military intervention in Syria might lead to the Battle of Armageddon that's spoken about in the Book of Revelation."
Gender played a role in responses, as women were more likely than men to draw a corollary between Biblical prophecy and the current situation in Syria.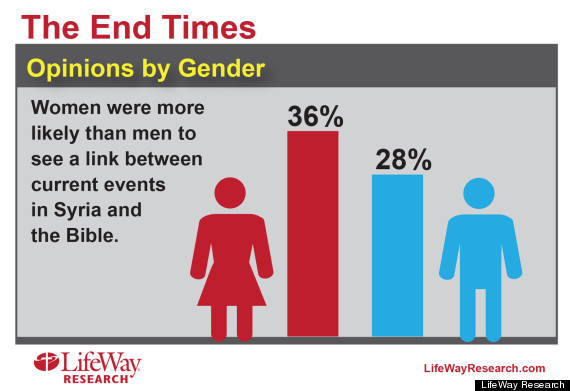 Location and income also skewed the results, with Southerners and members of households making less than $25,000 per year being much more likely to connect Syria with the end of days.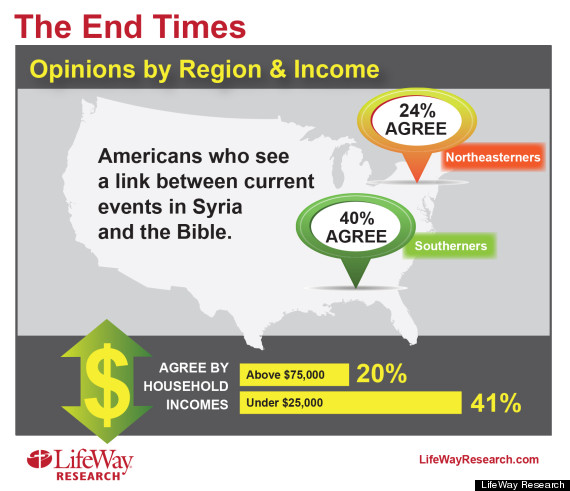 In addition, one in five people polled agreed with the statement, "I believe the world will end in my lifetime."
Isaiah 17:1 is one of the passages most frequently referenced when relating Syria to the end of the world. It states:
The burden of Damascus. Behold, Damascus is taken away from being a city, and it shall be a ruinous heap. (King James version)
Ed Stetzer, president of LifeWay Research, was surprised by the results of the survey. He said that previous U.S. military actions like the war in Afghanistan or 1990s air strikes on Bosnia "didn't get the same reaction." However, Syria's shared border with Israel, as well as the explicit Biblical mention of Damascus, may account for the significant number of affirmative responses.
Stetzer said that he could see why attaching Biblical significance to the Syria conflict would appeal to many Christians, because, "For Christians, the end of the world doesn't mean despair. The end is really a new beginning."
Before You Go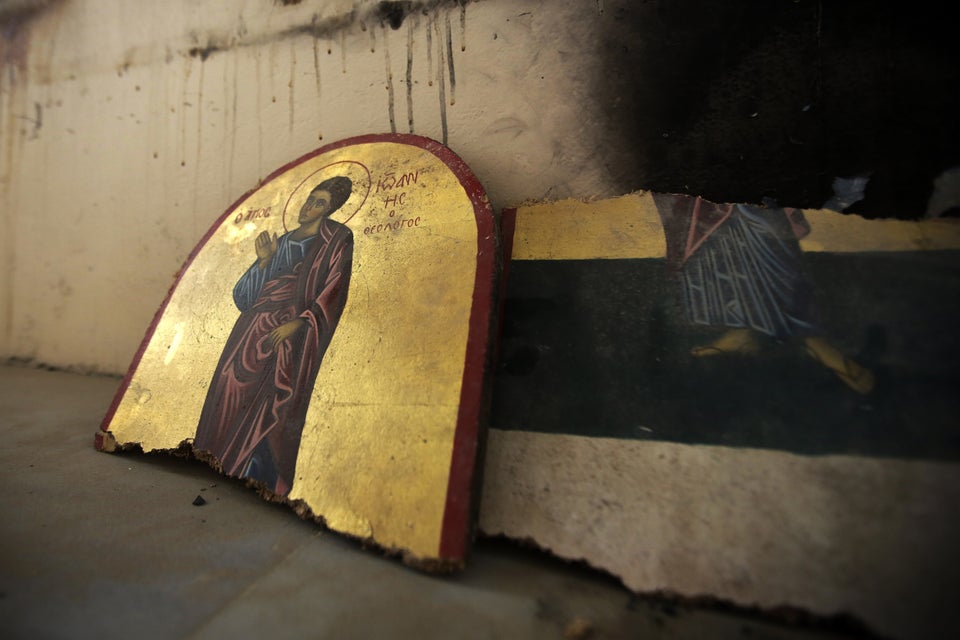 Syria Conflict Destroys Religious Sites And Icons
Popular in the Community