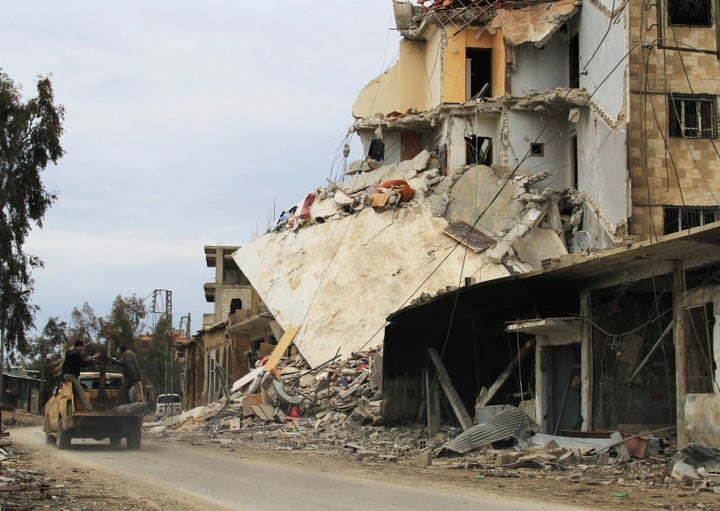 AMMAN/BEIRUT (Reuters) - Rebel fighters and officials in a besieged Syrian town on the outskirts of Damascus believe government forces are preparing an assault after they turned back an aid convoy last week.
Daraya, situated close to a large air base and just a few kilometers (miles) from President Bashar al-Assad's palace, had seen little violence since a broader cessation of hostilities agreement came into effect at the end of February.
But, with the truce rapidly unraveling across Syria, government forces began shelling the town on Thursday after refusing entry to the first aid convoy it would have ever received.
Known for its peaceful protests in the early days of the uprising against Assad, Daraya has been besieged and regularly bombed since 2012.
"Large convoys of (government) troops are moving from the airport and from Ashrafiyat Sahnaya (the next town south)," said Abu Samer, spokesman for the Liwa Shuhada al-Islam rebel group.
"We are prepared to repel their assault but our main fear is for the civilians besieged in the town who face severe shortages of food."
A Syrian military source denied rebel accounts of troop deployments, saying nothing had changed in the area.
Despite there being only around 8,000 residents and about 1,000 fighters left in the town, the Syrian army has not been able to establish control of the area.
"Our monitoring showed there were heavy vehicle deployments on the southern edge of the city," said Liwa Shuhada al-Islam head Colonel Said Naqrash.
"The regime is continuing to pour in more equipment, fighters... All these movements indicate that the regime is planning something."
Daraya is controlled by two main rebel groups, Liwa Shuhada al Islam and Itihad al-Islami Ajnad al-Sham, drawn from local residents. Radical Islamist fighters are not believed to be among them.
"The Free Syrian Army is abiding by the ceasefire and only repelling attacks," said Daraya activist Fadi Dirani.
Abu Yamen, a member of the town council, said such concentrations of troops had not been seen since before the truce.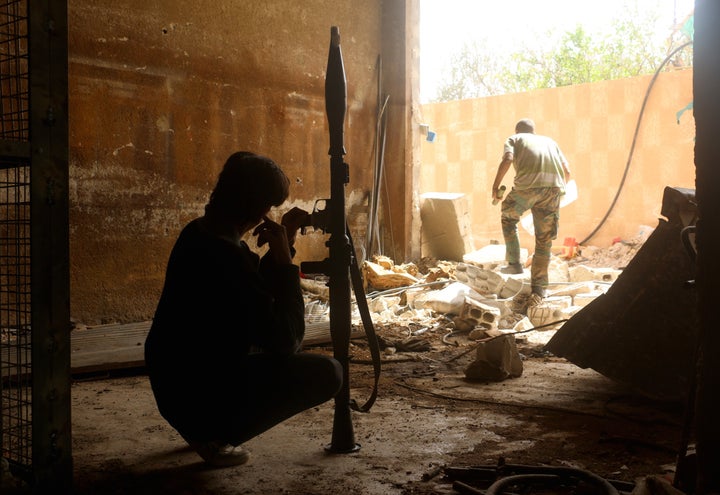 BURNT CROPS
The United Nations said this month that Syria's government was refusing U.N. demands to deliver aid to hundreds of thousands of people.
They include the residents of Daraya, where the struggle for survival has become even more desperate since government forces cut its link with neighboring rebel-held Mouadamiya about six months ago.
"The army has burnt the wheat and barley," Naqrash said.
In April, a group called Women of Daraya wrote an open letter saying the town was on the verge of starvation, with people cooking "soups made purely of spices in order to stave off hunger."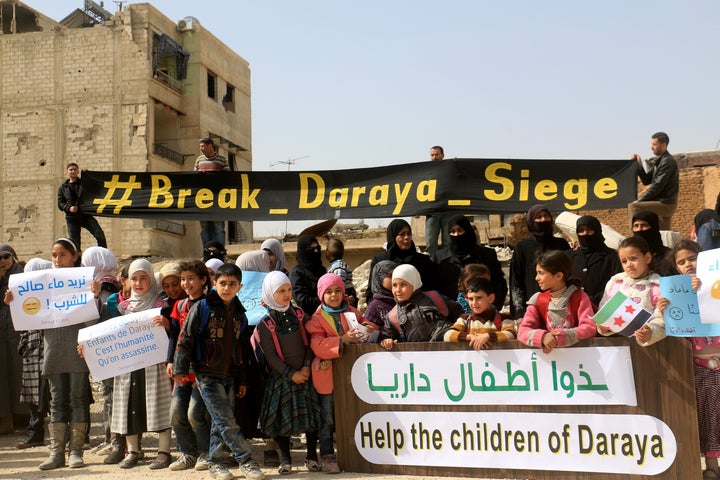 The aid convoy blocked last week would have been the first delivered since the siege began.
But even then it was not allowed to contain food, only medical and other aid, and residents launched an online campaign ahead of the expected delivery with the slogan: "We cannot eat medicine".
The Syrian Observatory for Human Rights said clashes broke out around the besieged town and government forces started shelling after the convoy was turned back.
Daraya's local council said on its Facebook page on Saturday it was "extremely worried" about a new military offensive, having seen reconnaissance aircraft overhead and troops gathering south of the town.
(Reporting by Lisa Barrington; editing by John Stonestreet)
Before You Go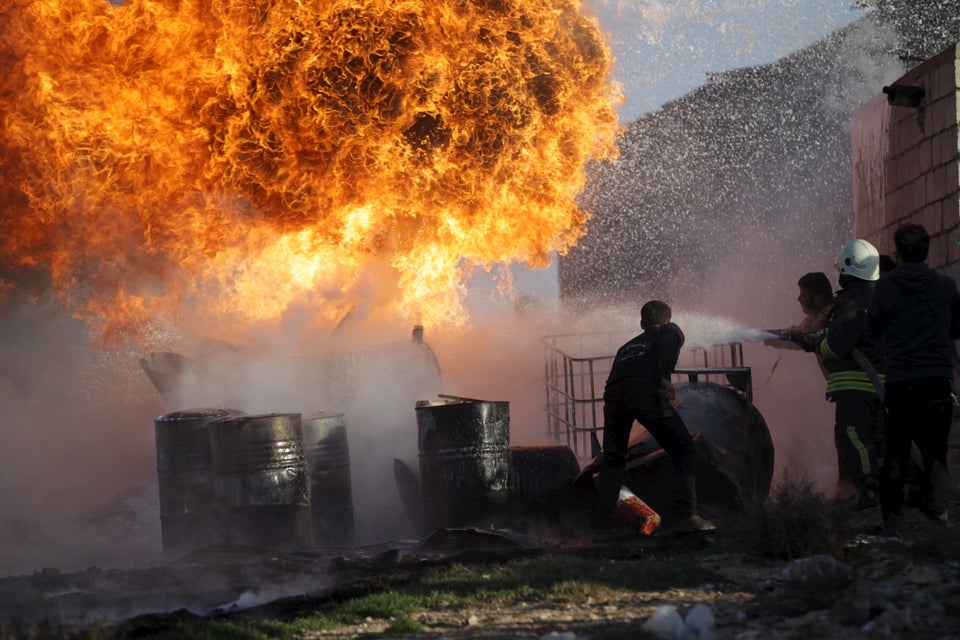 Inside Syria's War
Popular in the Community