 BEIRUT, Oct 1 (Reuters) - More than 115,000 people have been killed in Syria's two-and-a-half-year-old civil war, including tens of thousands of soldiers, rebels and civilians, the Syrian Observatory for Human Rights said on Tuesday.
The figure suggested that around 5,000 people had died in September alone and that the bloodshed has not been slowed by an international deal for the elimination of Syria's chemical weapons after an Aug. 21 sarin gas attack in the Damascus area.
The British-based Observatory, which monitors violence through a network of activists, medical and military sources around Syria, said about 47,000 soldiers and militia fighters loyal to President Bashar al-Assad had been killed.
Rebel fighters, including army defectors, accounted for around 23,000 of the dead, the Observatory said.
More than 41,000 civilians have been killed, including 6,000 children and 4,000 women. The toll includes 3,000 unidentified people, according to the Observatory which says it documents deaths by obtaining film and photographs of bodies and seeking to confirm identities through family, medics and activists. (Reporting by Dominic Evans; Editing by Alistair Lyon)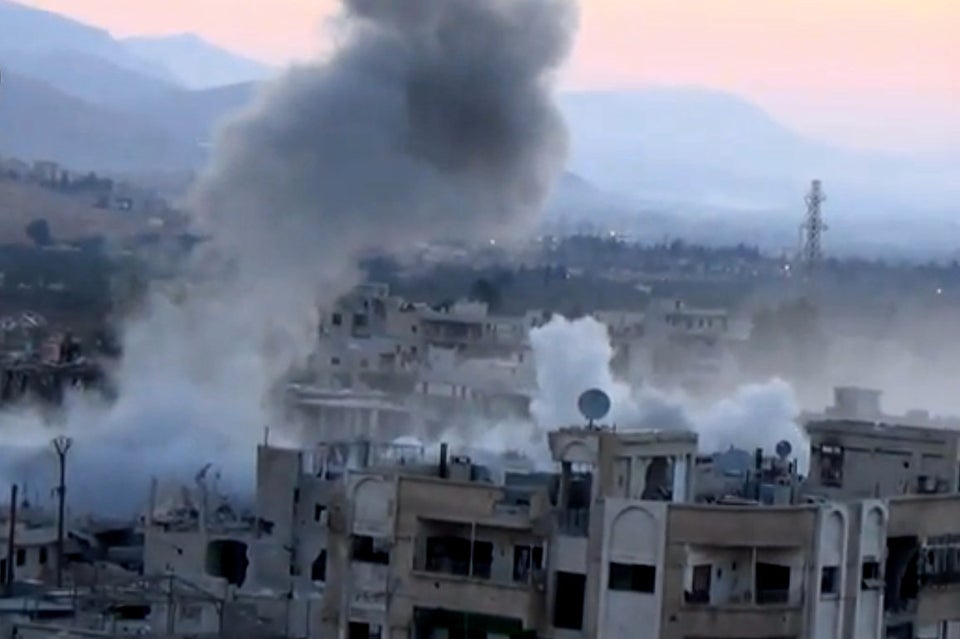 Syria War In September
Popular in the Community