BEIRUT, Feb 15 (Reuters) - More than 140,000 people, over 7,000 of them children, have been killed in Syria's uprising-turned-civil war, the Syrian Observatory for Human Rights said on Saturday.
The pro-opposition Observatory said the period since the "Geneva 2" peace talks for Syria began last month had been the bloodiest of the nearly three-year conflict.
The death toll is now at 140,041, according to the Observatory, which is based in Britain but has a network of activists across the country. Among the dead were 7,626 children and 5,064 women.
The revolt against President Bashar al-Assad began as peaceful street protests but transformed into an armed insurgency after a fierce security force crackdown. It has since descended into a civil war with sectarian dimensions.
The Observatory's toll could not be independently verified by Reuters. The United Nations said last month it would stop updating its death count in Syria as dangerous conditions on the ground made estimates impossible to update with accuracy.
The Observatory said all those cases included in its count were those it could document with either names and identification documents, or pictures and videos. It said the fate of tens of thousands more people remained unknown.
The Observatory said it counted more than 30,000 rebels killed and over 50,000 from pro-Assad forces. But the group's chief, Rami Abdelrahman, said the true toll on both sides was likely much higher - by perhaps more than 60,000.
Groups on both sides try to hide their casualties, he said, making fighter death tolls very difficult to gauge.
"The Observatory would like to point out that these statistics do not include the fate of more than 180,000 people missing inside the regime's prisons," it said in a statement.
"Nor does it include more than 7,000 detained by regime forces and armed groups loyal to it, or the hundreds of people kidnapped (by rebel groups) because they are believed to be regime loyalists."
The Observatory called for an immediate ceasefire for the Geneva peace talks, now planned to go into a third round.
"It is shameful that the international community has done nothing to show that it will defend human rights," Abdelrahman told Reuters by telephone. "They are just looking on at this tragedy. The Syrian people dying are just statistics to them." (Reporting by Erika Solomon; Editing by Mark Heinrich)

Related
Before You Go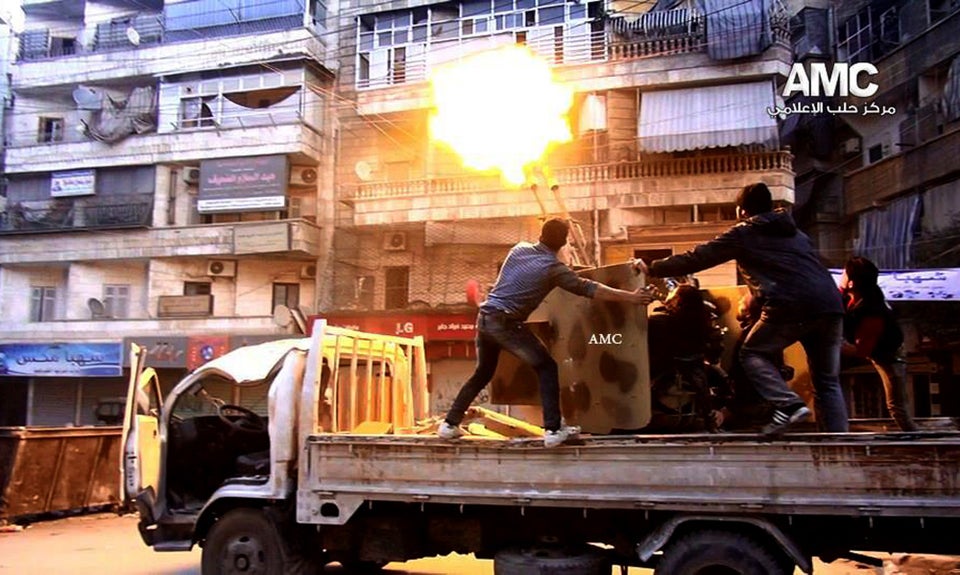 Syria War In February
Popular in the Community